Socially Distant Entertainment
Posted by Birdston Care Home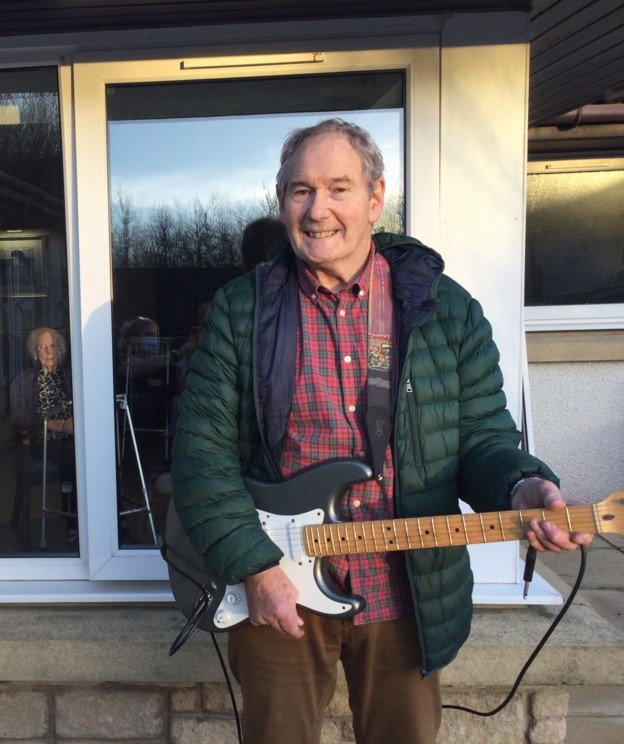 We were joined by entertainer and singer Billy Adair who performed for us in our courtyard to celebrate St Andrews day.
It was a chilly day outside and Billy was wrapped up warm while performing an array of Scottish favourites for our residents who were warm and cosy inside watching through the windows.
Billy was excellent throughout & residents sang and clapped along to most of the songs and even got up for a wee dance with staff.
One of our residents, Anne, said afterwards that music always lifts her mood and that she thoroughly enjoyed her afternoon sing-a-long, especially 'Bonnie Wee Jeanie McCall.'
She said, 'I haven't heard that song for years! It brings back lovely memories.'
Our activities assistant, Claudia, said 'it was lovely to see so many residents & staff celebrate this special day and have a fun afternoon together.'
Comments