A Perfect Snow Day
Posted by Mosswood Care Home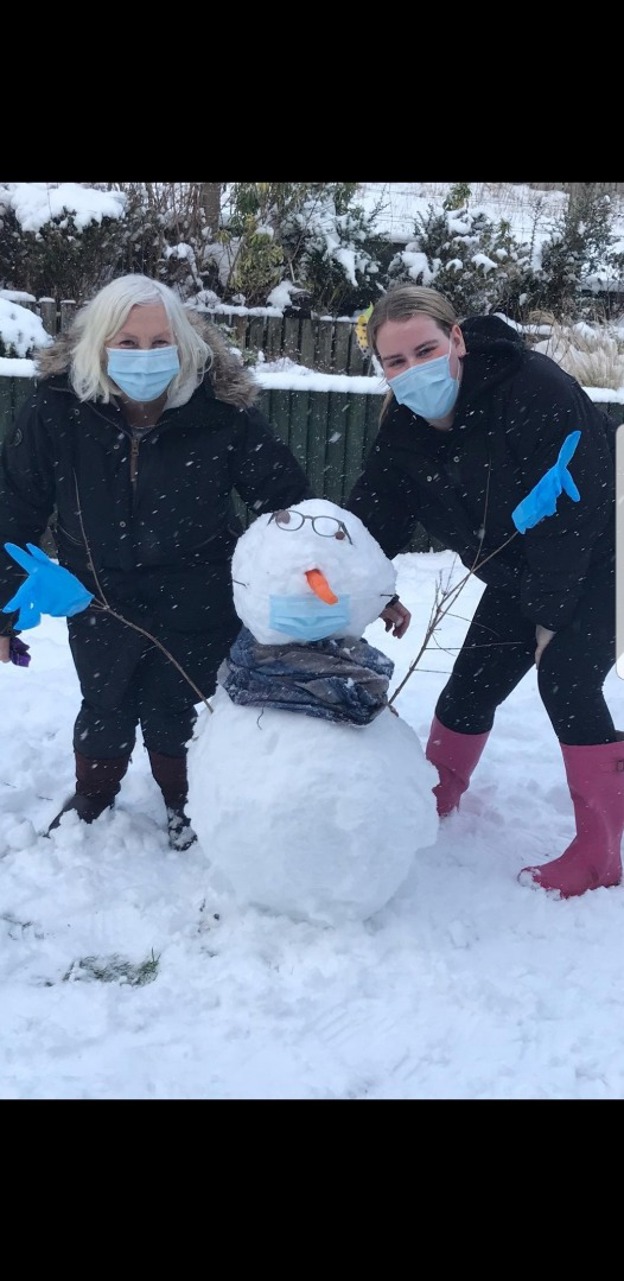 As snow took hold of Glasgow, our residents were having a chat over a hot breakfast about the good old Scottish weather and of past memories in the snow. Determined to recreate those memories, residents from our Gryffe unit in Mosswood Care Home made the decision to brave the cold and make a snowman and called her "Lady Gryffe".

Alex, Helen, Lauren and Maureen got their coats, hats, gloves and scarves on while their friends Margaret, Sadie and Irene watched from the comfort of the conservatory with a nice hot cup of tea, discussing their memories of planning in the snow as children.

At Lillyburn Care Home, staff brought some snow inside the home for residents to make snowmen from the comfort of a nice toasty armchair.

It was a lovely sight to see our residents having fun and lots of laughter was had.
Alex said "That was a great morning, it reminded me when I was a young boy out playing in the snow and it made me feel like a young boy again for a wee bit!"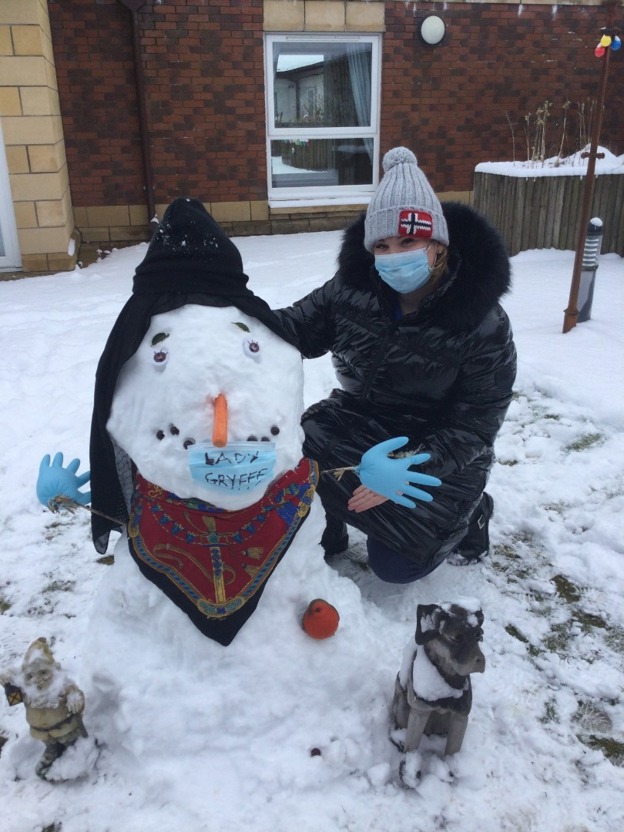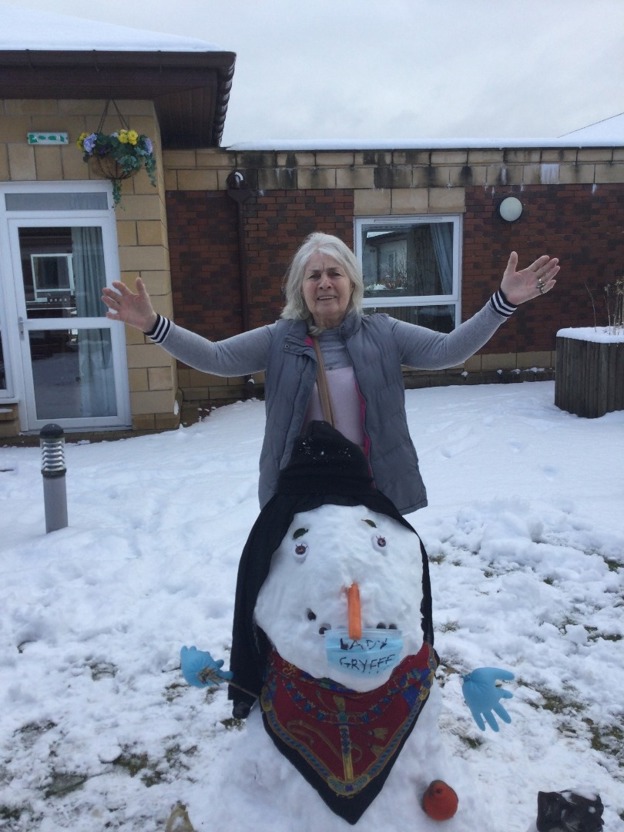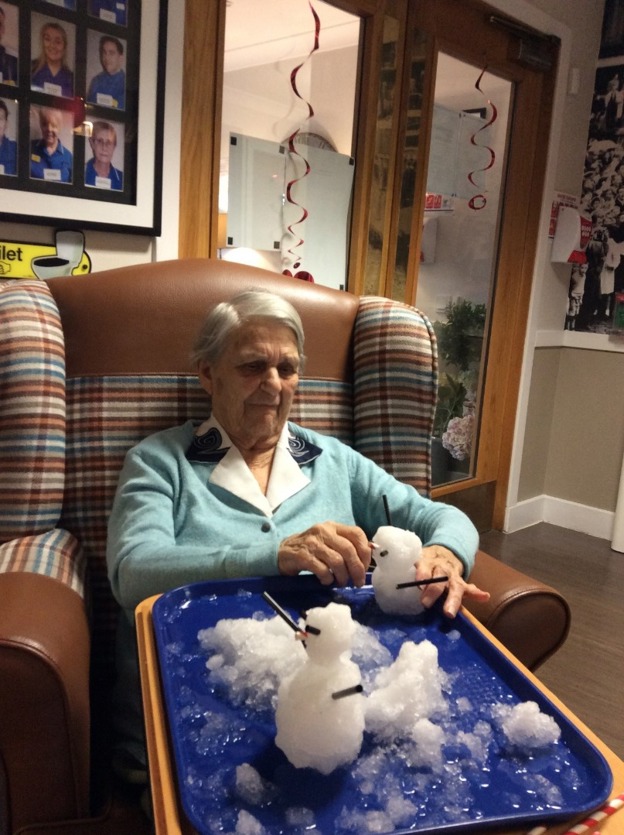 Comments