Entertainment & Praise
Posted by Mosswood Care Home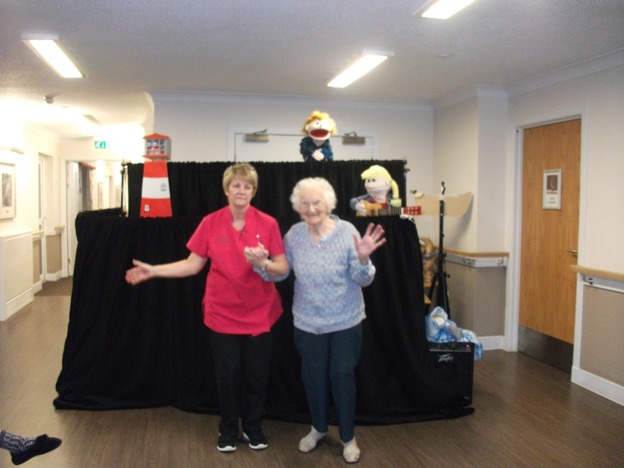 Mosswood enjoyed a morning of entertainment and praise as they were visited by members of the local Church from Quarries Village who made use of puppets to hold a unique service.
Instead of Minister Andy Lunn holding the service, he was joined by puppets Elvis, a monk and a minister who held their very own service, singing modern songs with a religious twist. Present were also puppets in the congregation who "played" guitars and sang along to the music. The service was certainly one to remember, as the residents had not experienced anything like it before.
Elvis was up to no good, making the residents laugh with his humorous antics.  
After the show, Elvis and Andy thanked the audience one by one for a lovely welcome into the home. Sadie had a great night and shared a laugh as she asked Elvis if he was free Friday night!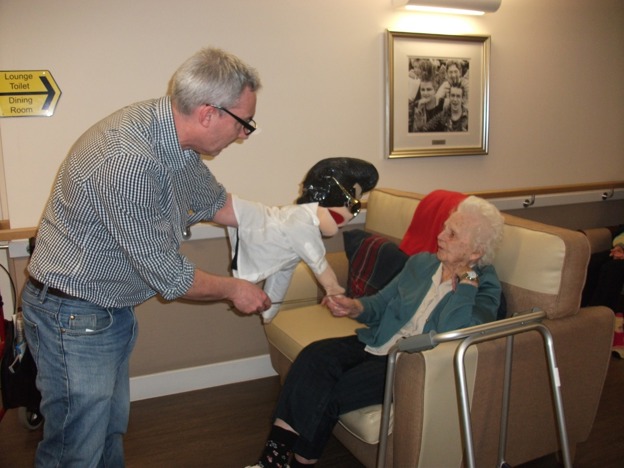 Comments