Nurses Complete Clinical Leadership Programme
Posted by Admin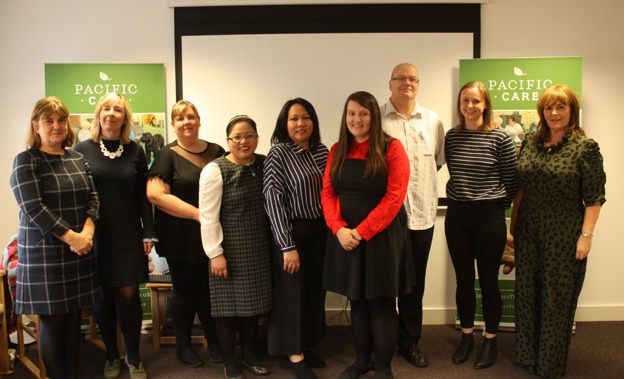 As part of an innovative partnership with the Royal College of Nursing (RCN) and Pacific Care, our staff nurses participated and completed the Clinical Leadership Program and were presented with their certificates at Mosswood Care Home in Linwood.
Nurses Chellsey Black, Cherry Limjapp, Linda Smart, Peachie Avelino and Alan Dougan presented their projects demonstrating how the leadership programme had empowered them to make improvements in the service. There were five selected focus areas which covered Communications with Relatives, Remembrance, Nutrition & Wellbeing, End of Life Care and Continence. One of our nurses commented that "implementing the project has improved practice already, as quality care truly matters to me, and has obvious benefits to our residents. Throughout this course I have grown in confidence and self-worth."
RCN Associate Consultant Dorothy Armstrong said "It's been a privilege to work with the nurses at Pacific Care and I recognise how their new knowledge and skills have improved the quality of care for residents."
The event was attended by the Care Inspectorate along with Kate O'Molloy and Associate Director of Nursing Eileen Mckenna from the RCN who said "Nursing is my passion and it is my fundamental belief that all nurses are leaders and to enable that they need to be empowered and I believe Pacific Care has empowered you all."
The registered nurses have benefited from personal and professional development training that the leadership programme has embodied. There were six modules completed over ten months and the nurses demonstrated that effective leadership is required at every level of an organisation. Pacific Care strive to achieve high standards of care by role modelling high quality, person centred care to their colleagues within the care homes, this in turn will enable an even better experience for residents and their families.
A special thanks to the RCN and Pauleen, Marie, Debbie, Janice and John who mentored the nurses throughout the programme. A huge congratulations to Alan, Peachie, Chellsey, Cherry and Linda.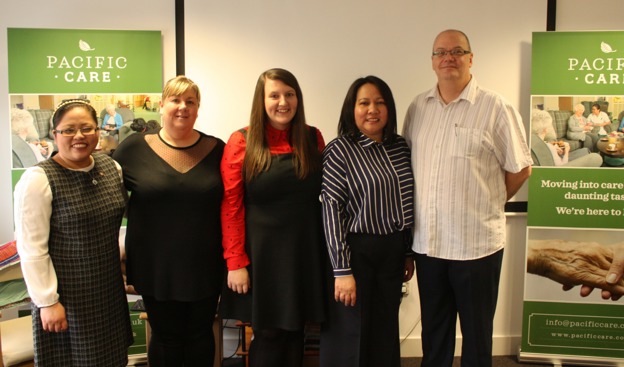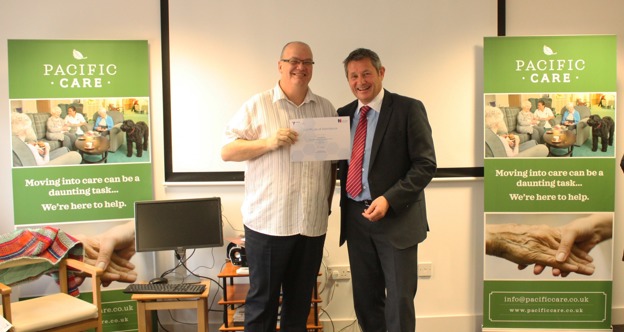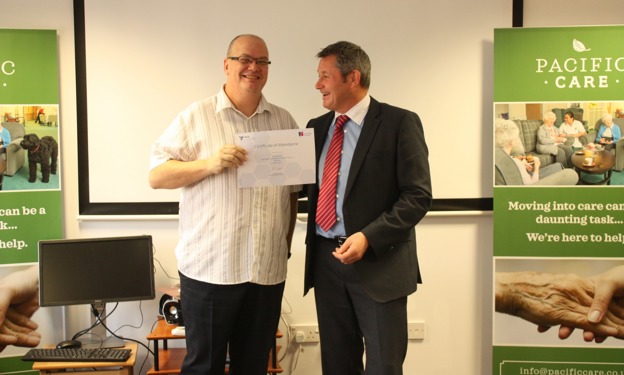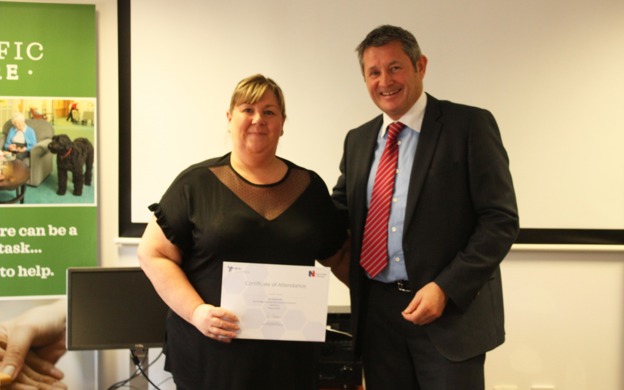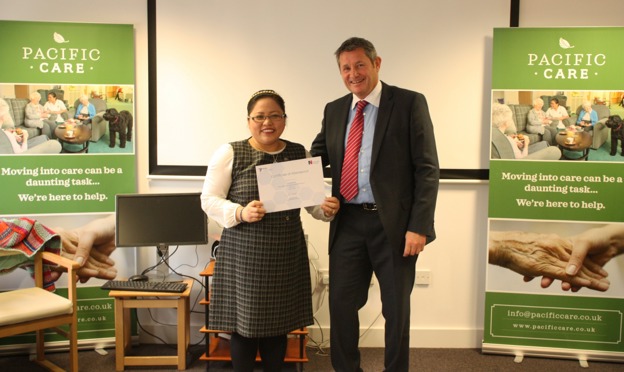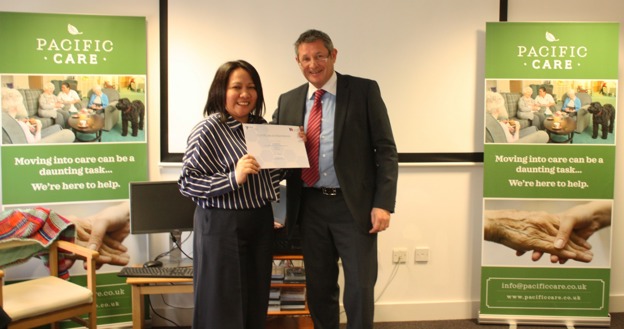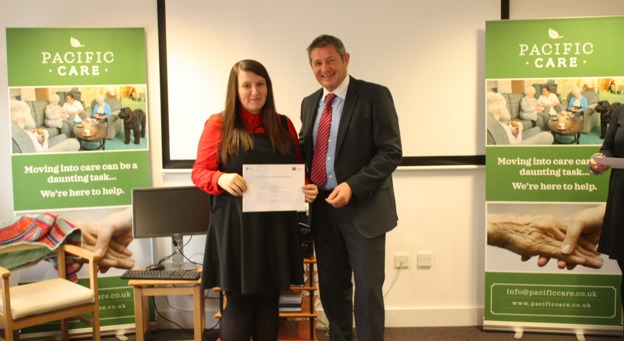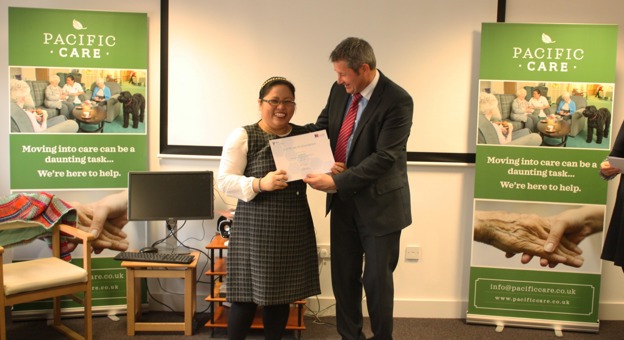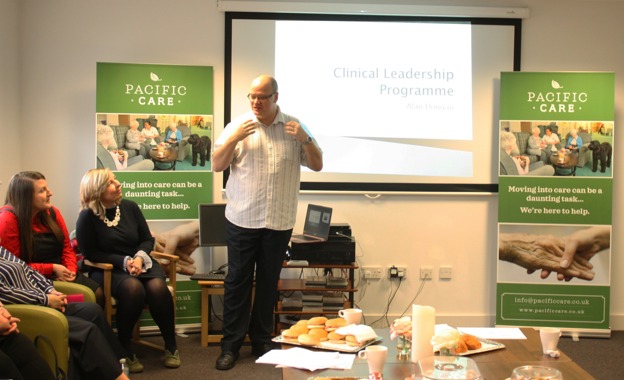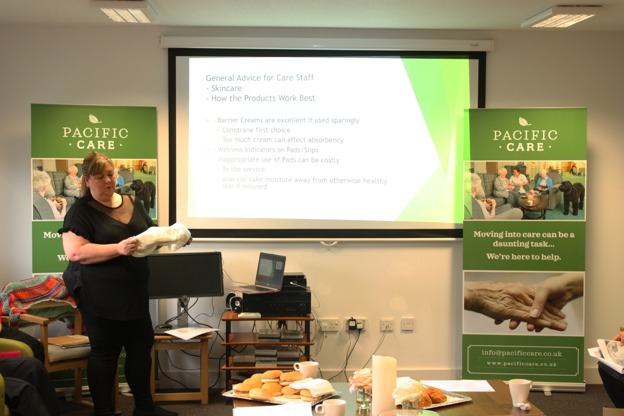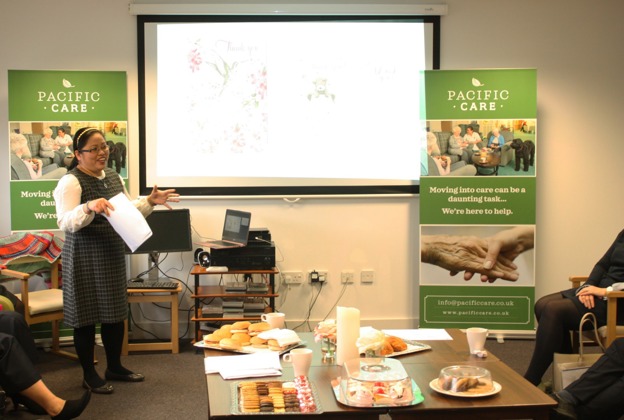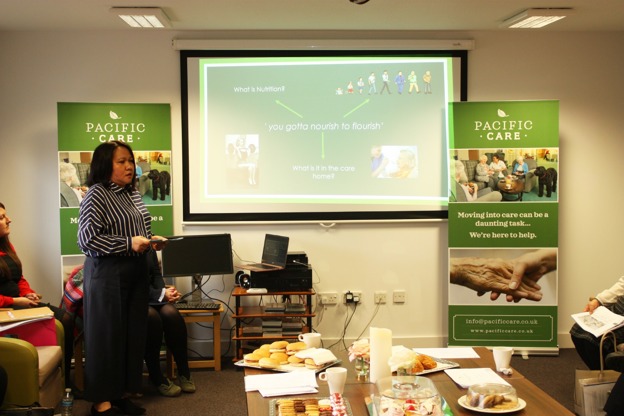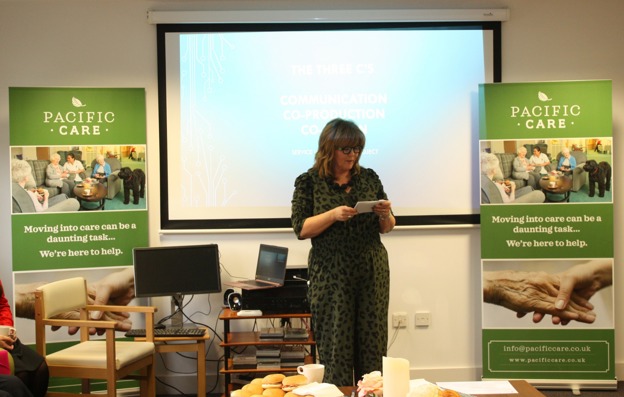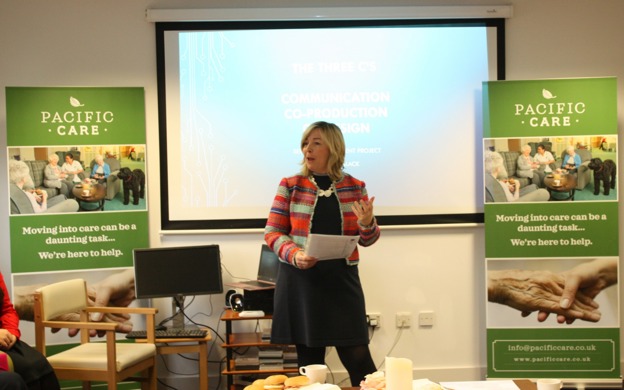 Comments