Eat Safe Award Achieving Excellence
Posted by Mosswood Care Home
As recognition of their exceptional food hygiene standards, the kitchen team are celebrating being presented with the prestigious Eat Safe award.
The team were presented the award by Councillor Marie McGurk who gave a short speech before presenting Head Chef Peter with the award. "I'd like to congratulate Mosswood Care Home on achieving the Eat Safe Award which celebrates food hygiene excellence. I'm delighted that the hard work of the business has been recognised."
"It is a fantastic achievement and shows that businesses in Renfrewshire are committed to going above and beyond for their customers, ensuring they receive the best quality, service and standards possible."
The coveted award is given to restaurants, cafes and other catering establishments for their exceptional food hygiene standards that achieve above and beyond the legal requirement. The kitchen was assessed and tested to evaluate a degree of competency and level of training staff members had. Only a handful of establishments achieve this rare award in Renfrewshire.
Head Chef Peter commented "The importance of food hygiene is paramount. We are committed to providing the very best quality and service to our residents and obtaining the Eat Safe Award reflects that. We treat our residents the same as we would like to be treated."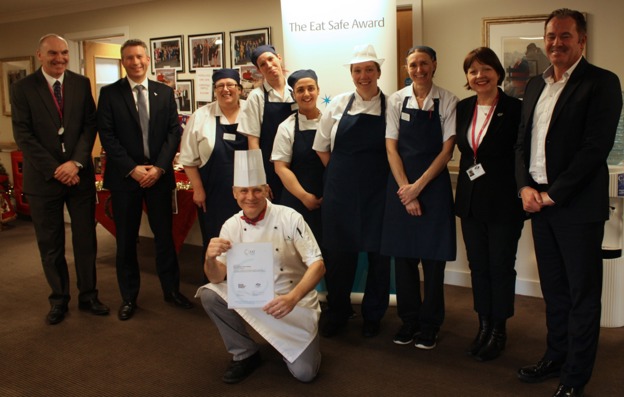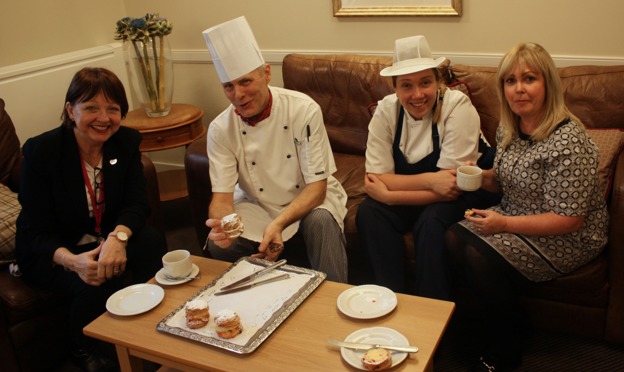 Comments