The Sound of Music
Posted by Stanely Park Care Home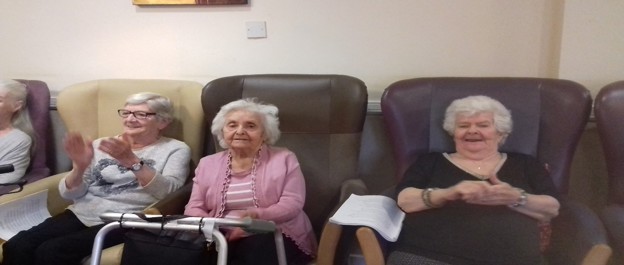 Residents from Stanely Park had the pleasure of welcoming children for Kibble School into their home. Kibble School regularly visits Stanely Park Care Home and has done now for a number of years. Everyone was everyone was excited this morning to hear that Kibble's singing group were going to visit and sing a collection of old-fashioned songs.
Staff and residents sang and danced to some well-known favourites such as "I belong to Glasgow", Sam the Skull", "the jeely piece song" and "for these are my mountains".
Special thanks to the children who did a fantastic job. The children were very interactive as they got to know the residents, which put a big smile on the resident's faces.
Home Manager Sue Kedley Said, "The interaction with the children is so important as it gives them a feeling of being needed and loved. It gives our residents a chance to meet and interact with the young people, bringing our residents to life. At Stanely Park we believe in intergenerational work in the community and so bring the community and the home together as often as possible".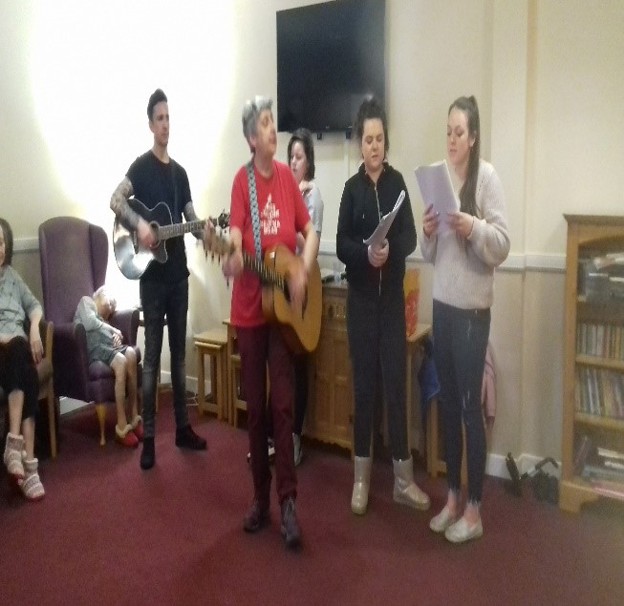 Comments