Staff Hold Afternoon Tea In Aid Of MacMillan Cancer Support
Posted by Mosswood Care Home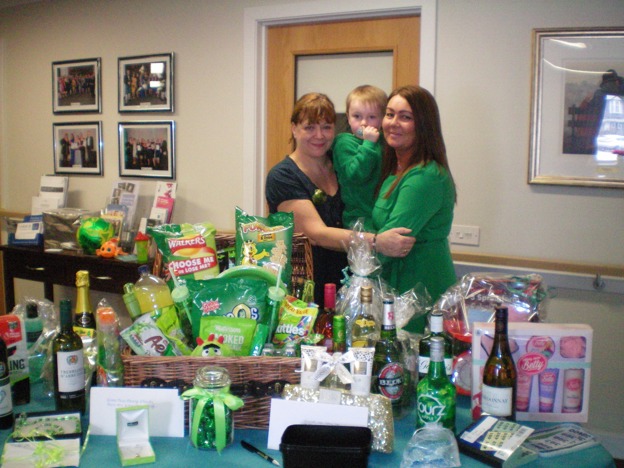 Mosswood staff Barbie, Lesley and Jemma held an afternoon tea in aid of MacMillan Cancer Support and raised an amazing £302 for the charity. Staff, residents and their families all joined in to support the cause. To help raise money, the event had raffles, home baking, a bake off competition and a chocolate cake auction which was donated by Debbie, one of the residents family.
The residents got involved making decorations and helping with Gryffe's bake off cake entry. Ella said the cakes looked good and she was glad she didn't have to judge them, as there was such a variety of great designs!
During the event, staff took the opportunity to introduce Playlist for Life to our visitors and used some of the songs on residents playlists to provide music for the afternoon. Pamela said that she enjoyed the afternoon, particularly the dancing. Family members and visitors commented on what a lovely afternoon they had.
Mosswood would like to thank everyone who contributed to the day, the afternoon was a great success and everyone enjoyed the fun.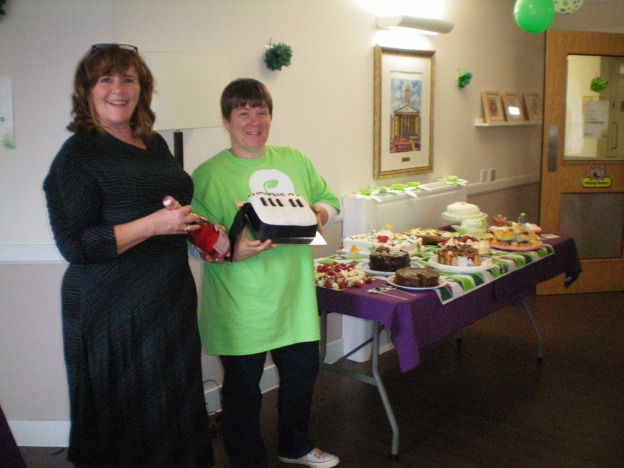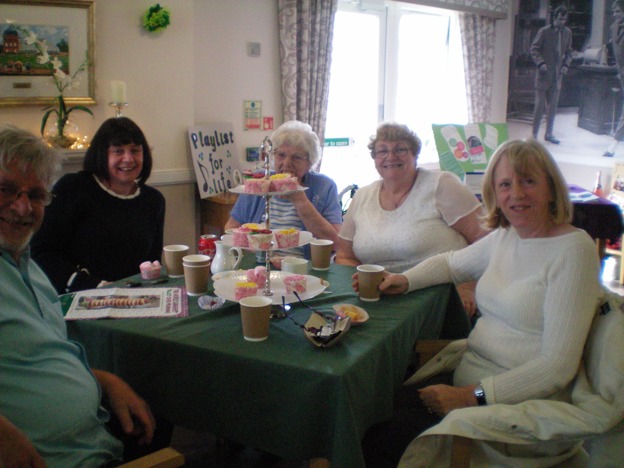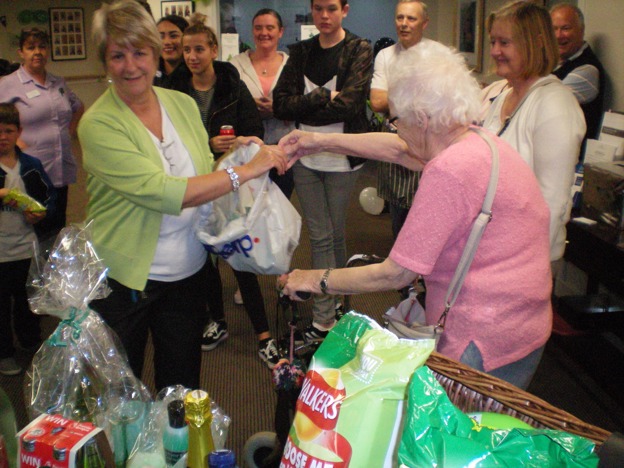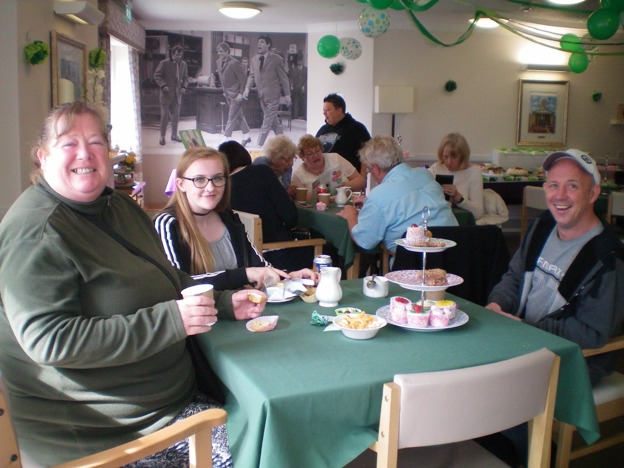 Comments