Playlist For Life Comes to Visit!
Posted by Lillyburn Care Home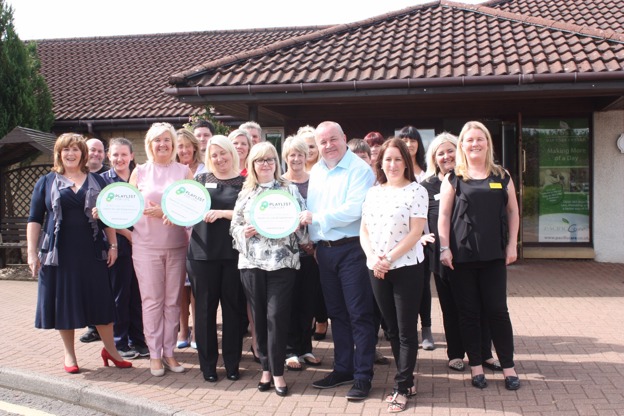 The staff at Lillyburn, Mosswood, Birdston Day Care and Kintyre gave a well received presentation on how Playlist for Life has been integrated into residents care plans. In attendance was Andy Lowndes, the Deputy Director of Playlist for Life, as well as Paula Bain, the training coordinator, who were both extremely impressed by the work of the staff in implementing Playlist for Life within their homes.
Following on from the presentation, there was an award ceremony where the staff of Pacific Care were accredited with plaques acknowledging their work in making Pacific Care one of the first care providers in Scotland to comprehensively incorporate Playlist for life into their dementia care and the first care group to receive such plaques for more than one site. 
After a short photo opportunity there was a fabulous lunch which was prepared by the kitchen staff at Lillyburn and enjoyed by all!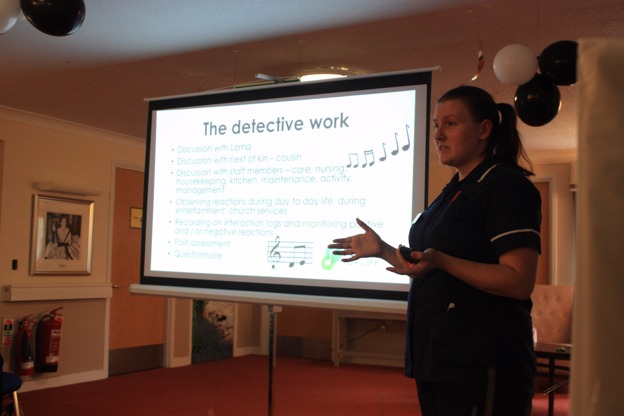 Comments