Margo Joins The Elite "100 Club"
Posted by Lillyburn Care Home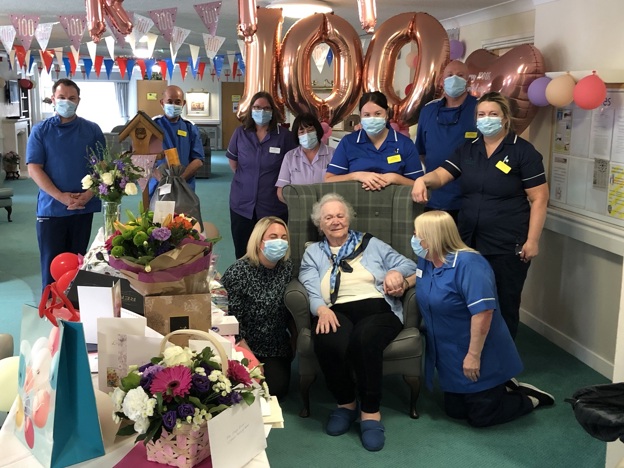 This year is a very big year for our lovely resident Margo, who turned 100 years old on the 26th April.

Staff decorated the Arran unit with plenty of bunting and balloons so our new centenarian could feel extra special on her birthday. Lillyburn's hairdresser Lynn pampered the birthday girl with a new haircut and style so she was ready to party. The party was one to remember with lots of laughter and music to dance the night away to.
Margo thoroughly enjoyed visits from her 3 sons and family members, there was an abundance of gifts and flowers, goodness me our Margo was treated like a Queen!
As Margo is the newest member to the elite "100 club" in Lillyburn it was only fitting that she had a group photo with the other club members in the garden.
Margo received some lovely birthday messages from The Lanarkshire Ladies Golf Association, as she is fondly remembered for her commitment to the women's golf community for her roles as Captain, President and Chair of the Ladies Golf Union.
Margo also received flowers and a card from the Provost's office. She was so overwhelmed by everyone's generosity and the love and wishes she was sent from within the care home, family, friends and the wider community.
Margo said "I can't quite believe that everyone has went to this much effort for me, it's just wonderful, really lovely!"
Clare Selbie, Home Manager said "We were all privileged to be part of Margo's 100th birthday celebrations, it was lovely to see her so happy when she received her birthday card from the Queen. Margo is such a caring lady and is always looking out for others, it was nice for Margo to be the centre of attention for the day."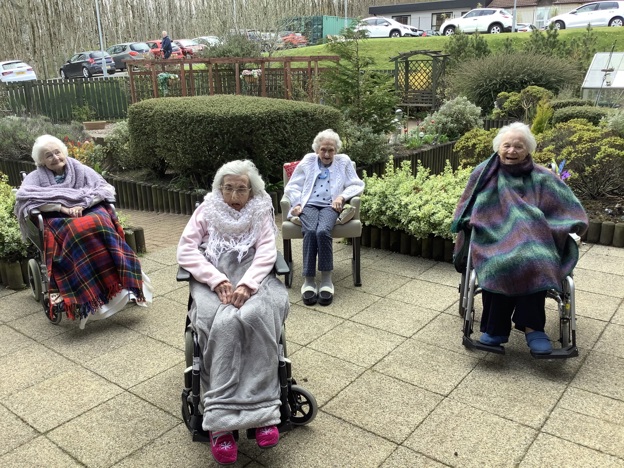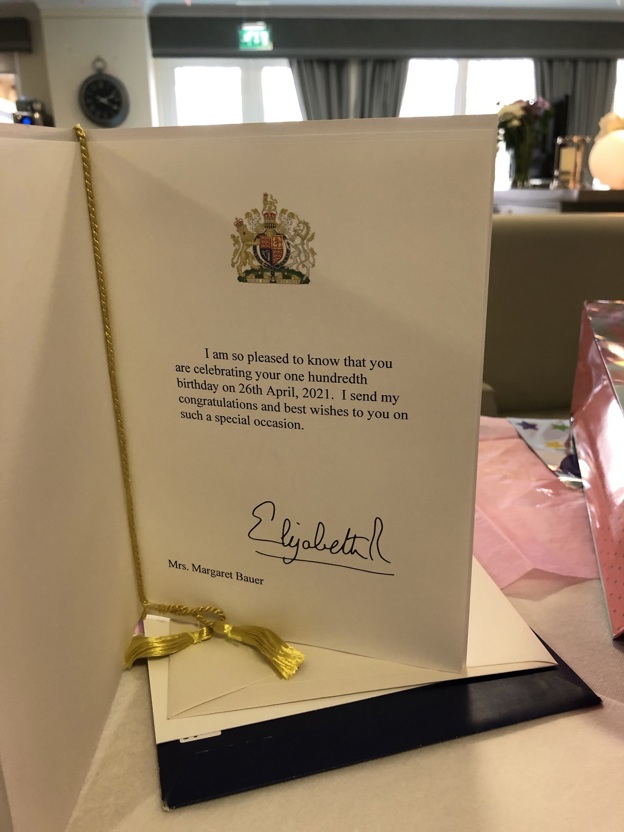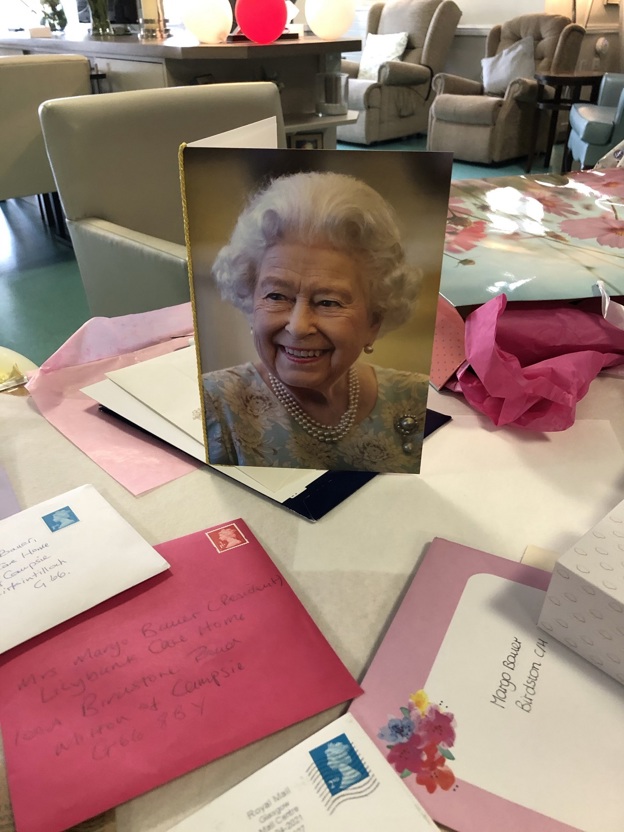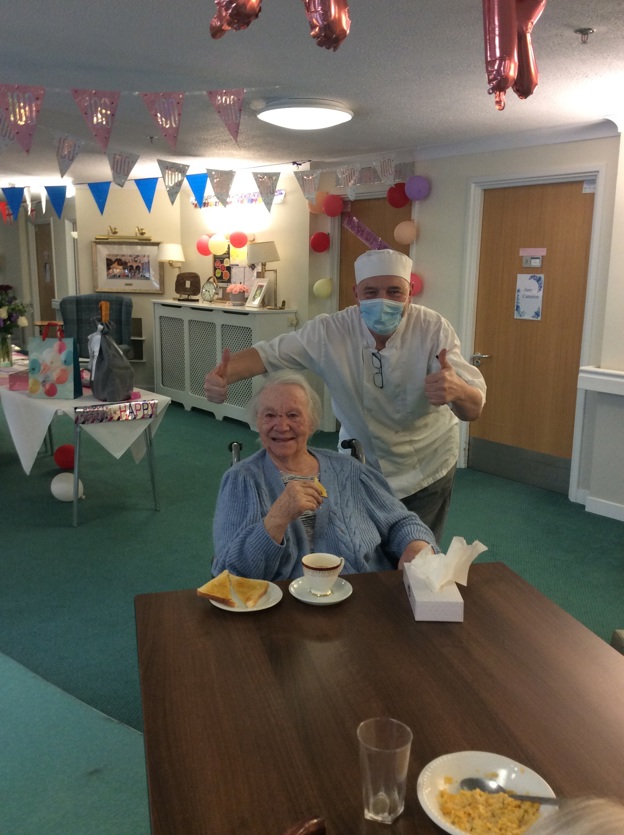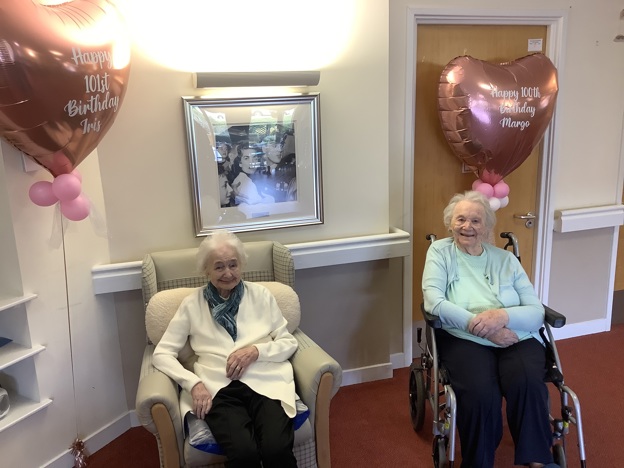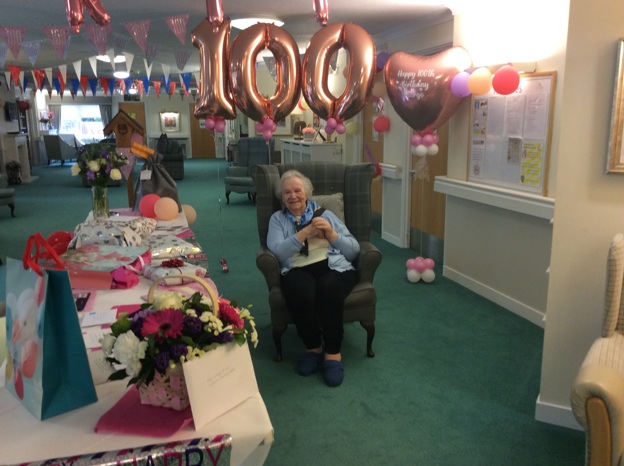 Comments