Lillyburn Raises £800 From Easter Celebrations
Posted by Lillyburn Care Home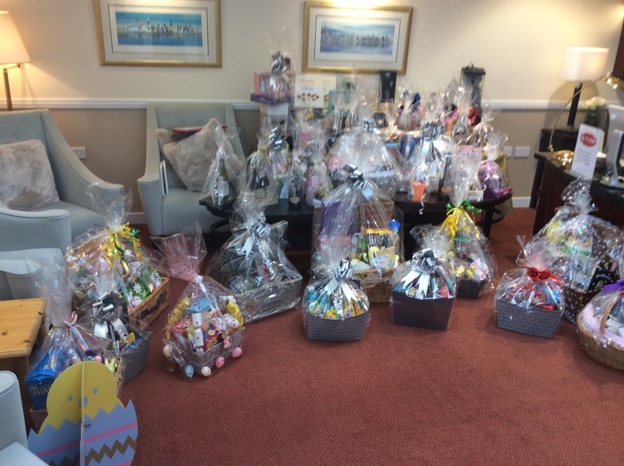 Lillyburn residents are known for having a good time and Easter is the perfect occasion for celebration and fun.

Easter is the Christian celebration of the belief in the resurrection of Jesus Christ and the hope of salvation. The Easter Egg is associated with the symbol of new life and celebrating Spring.
Our staff made sure that everyone had a very "egg-citing" day filled with fun and laughter. An Easter themed crafts session was a much loved and involved making easter cards and decorating Easter bonnets.

Staff decorated the care home with Easter bunting and tables were laid out with an Easter theme. We also set up a television to stream mass for any resident who wished to participate in Easter mass from the comfort of our armchairs. Following Easter Sunday Father Deighan of St Machan's Church in Lennoxtown provided some residents with prayers and the offer of confession.

Our Easter fundraiser was held to raise money for our resident funds and has raised a huge £800! We made made up a fantastic Hampers to be raffled off, alongside some wonderful donations from suppliers and relatives.
To finish the day, residents caught some sun whilst taking part in an Easter egg hunt in the garden followed by a lovely four course lunch consisting of Lentil Soup, Vol au Vents, a main course choice of Roast Lamb with all the trimmings or Fish Pie and to finish some Cheesecake.
Grace M was very thankful for the opportunity to participate in the online mass service as her faith is very important to her.
Pat said she "thoroughly enjoyed the visit to the garden for the Easter Egg Hunt even though she's not much of a chocolate eater!"
 Margo B said "The food was very good I enjoyed everything."
Archie one of our Activity Assistants said "When we decorate the units for a specific event it makes a massive difference as it sets the scene, and the joy it brings the residents is second to none. You can see how much residents appreciate the effort and it makes the day that much more meaningful"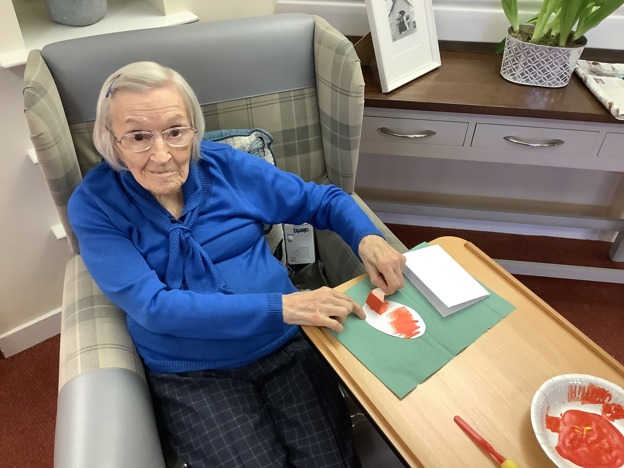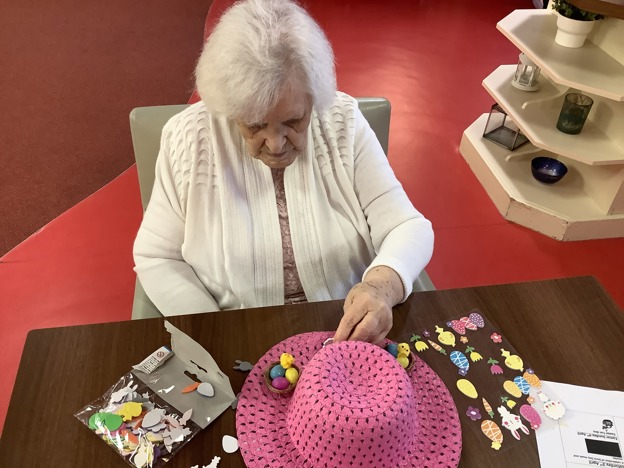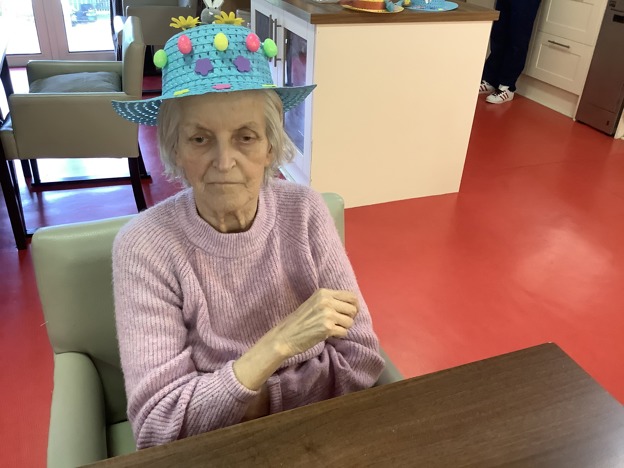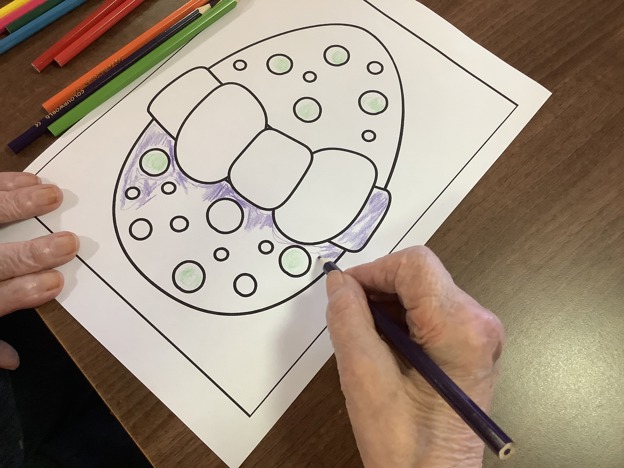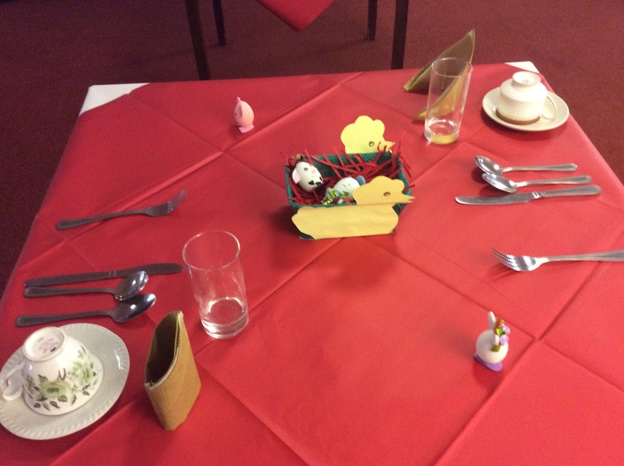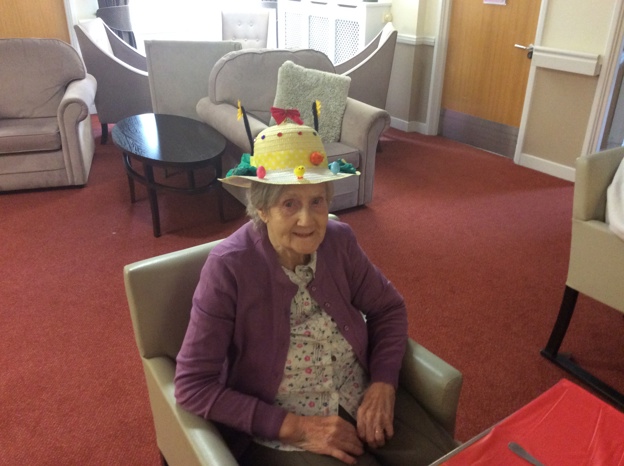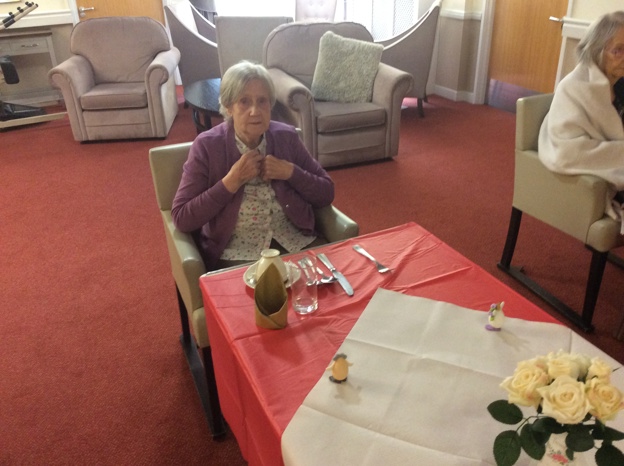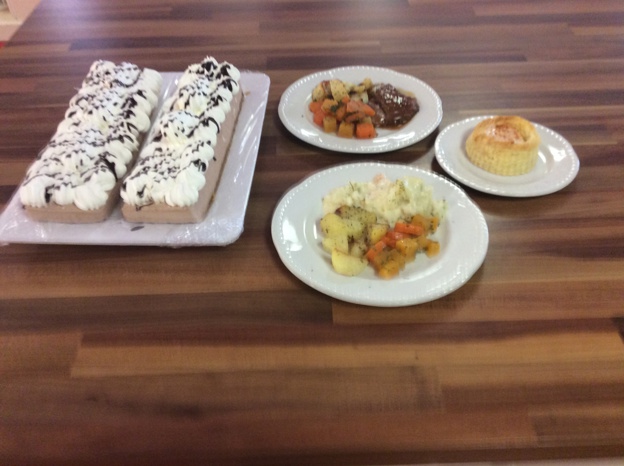 Comments