Celebrating the Queen's 95th Birthday
Posted by Mosswood Care Home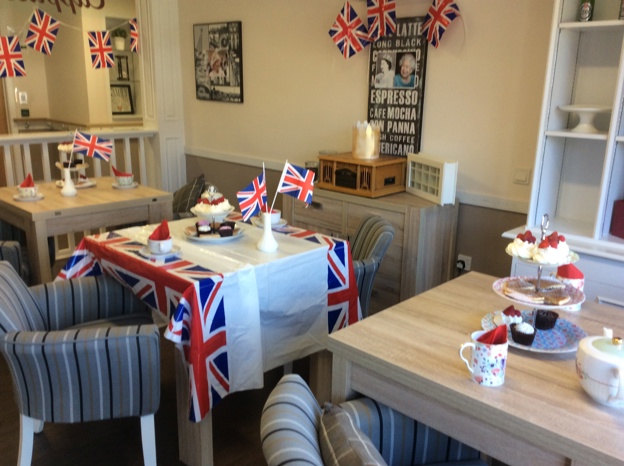 In celebration of Queen Elizabeth's 95th birthday, staff at Mosswood Care Home organised a high-class royal afternoon tea for our residents.
From table decorations to flags and hats, the home was transformed and made fit for a Queen. Our finest china was used on the big day and we were treated to a lovely selection of cakes generously supplied from our local Tesco.
With help from our Alexa smart speaker, residents enjoyed some of their favourite songs and of course we ended the party with a cheer to wish Queen Elizabeth a happy birthday followed by the national anthem.

There were many fond memories shared of the Queen and comments were made about how well and able she is for her age. Our residents remember her as a young lady and are amazed for how long she has reigned for.

Mary said "I had a lovely day and I always look forward to the Queen's birthday. It is always a great day and I enjoyed chatting about all the wonderful outfits the ladies in the Royal family wear.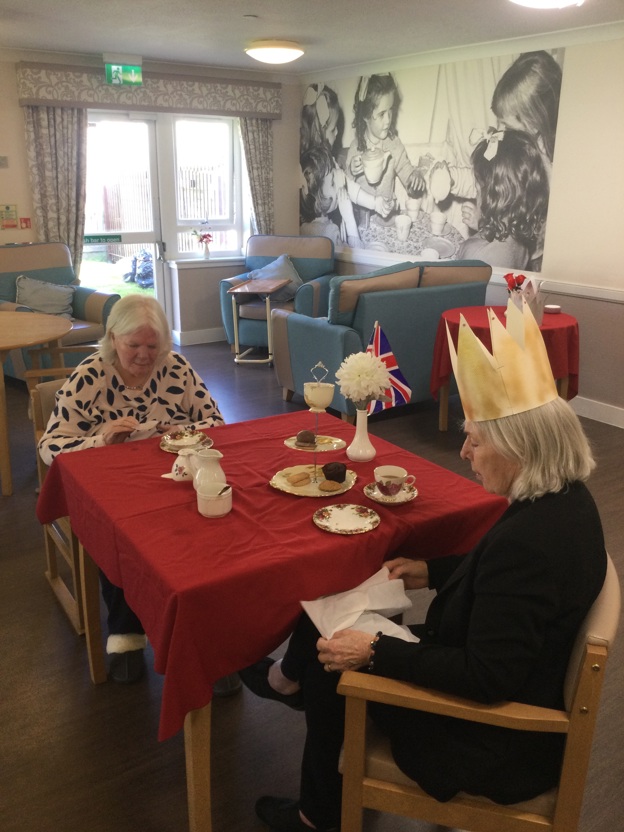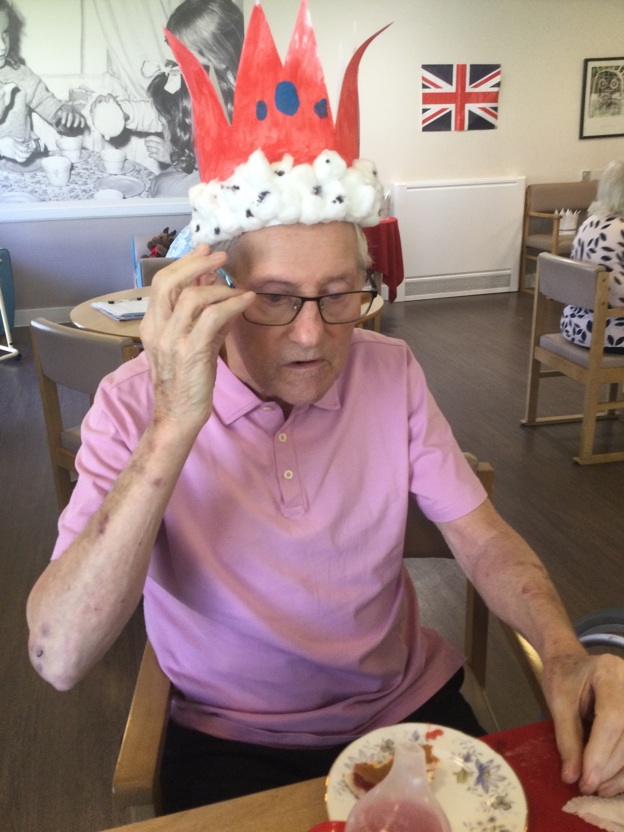 Comments