Mother's Day At Birdston Care Home
Posted by Birdston Care Home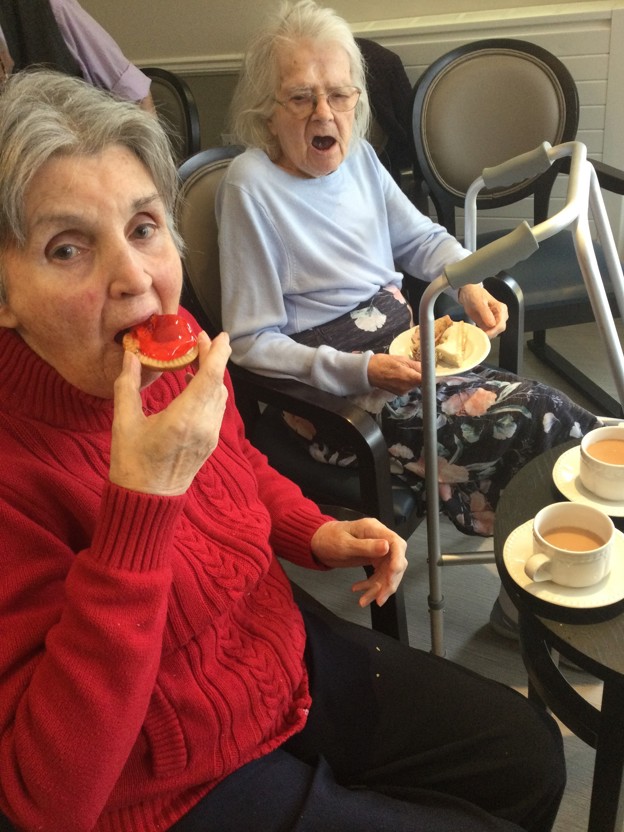 Today at Birdston Care Home our female residents celebrated mothering Sunday. The morning was spent giving out & opening presents, reading cards and letters received from family, arranging visits and video calls.

Lunch was a delicious roast dinner consisting of parsnip soup, roast beef or salmon, mashed & roast potatoes and a selection of vegetables. In the afternoon our kitchen staff supplied a high tea of sandwiches, home baking and tea & coffee which went down a treat. Many said the home baking was delicious and it was difficult to choose a favourite.

Our residents were entertained throughout by Leo-Hegarty White, singer & guitar player who kindly performed outside in our courtyard. The residents really enjoyed his choice of songs and happily sang along.

Claudia, activities assistant, said 'It was such an enjoyable day being a part of our resident's celebrations and the ladies were spoiled. Dot said she'd had a lovely day and loved all her presents sent in by her family. Ronnie & Jimmy also joined the celebrations, although Mary made a deal that since they were allowed at their Mother's Day party, it would only be fair if the ladies were allowed to their Father's Day celebrations in June. They shook on it!'

A fabulous day was had by all of our residents and it is clear to see how loved the Mother's are at Birdston Care Home.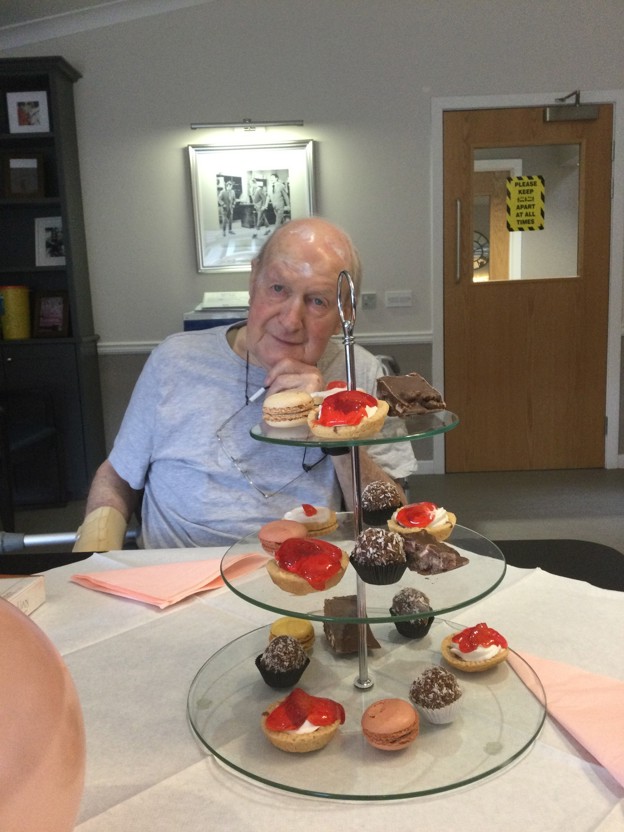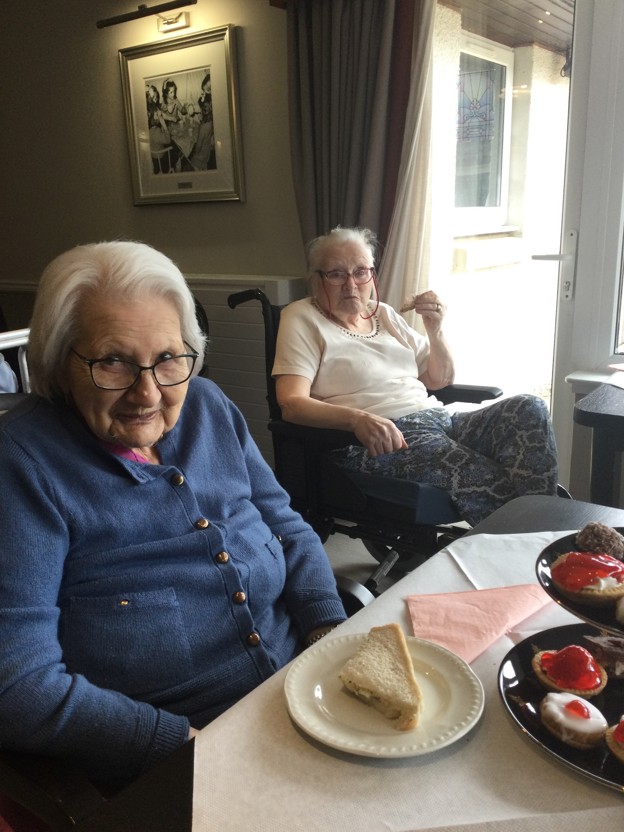 Comments