Virtual Travelling Experience To Mexico
Posted by Lillyburn Care Home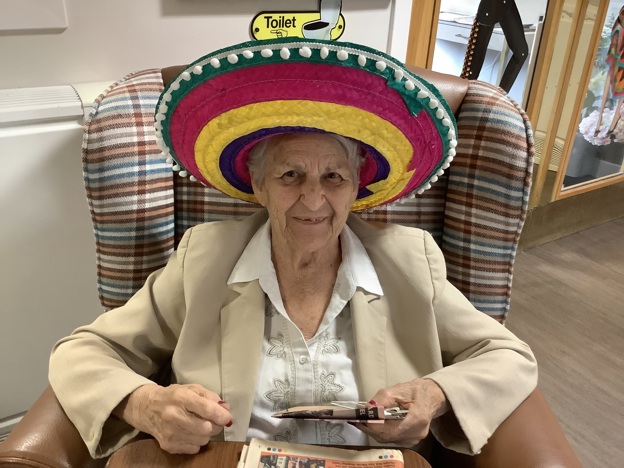 The Celebration of Cinco De Mayo is the celebration of Mexico's victory over France at the Battle of Puebla during the Franco-Mexican War on May 5th 1862.
Our Mexican themed celebrations and virtual travel to Mexico went down superbly with residents and staff alike. everyone loved the atmosphere created by the decorations, food and music.
Henry said "I really quite enjoyed the food, I'd love to have gone to Mexico, it looks nice, the music is really good".

Across the home our units were decorated with Mexican bunting, pictures and posters. The units were alive with Mexican music and colours and the kitchen provided a day full of Mexican food to coincide with our celebration.
The residents went on a Virtual Journey through some Ancient Mexican History, they thoroughly enjoyed seeing the sights and colours of the country. Watching some traditional Mexican dancing went down fantastically well also. Some of our residents even had a go at some Mexican puzzles and quizzes.
Our kitchen staff provided a beautiful Mexican buffet style lunch consisting of:
Mexican Chicken and Veg Soup
Corn Dogs
Fajitas
Beef Barbacoa
Five Bean Salad
Spicy Mince Tacos
Empanadas
Finished off with a Trio of Ice Cream
Afternoon Tea consisted of nachos then churros with a chocolate dipping sauce.
Dinner was:
Chilli Con Carne
Enchiladas
Finished off with Chocolate Fudge Cake
Our Chef John even made a fantastic looking Sombrero Cake!
Claire our Activity Assistant from the Kintyre Unit said "The Residents thoroughly enjoyed all the colours displayed across the units it just brightened the home up, throwing the ball into the sombrero brought some laughs!"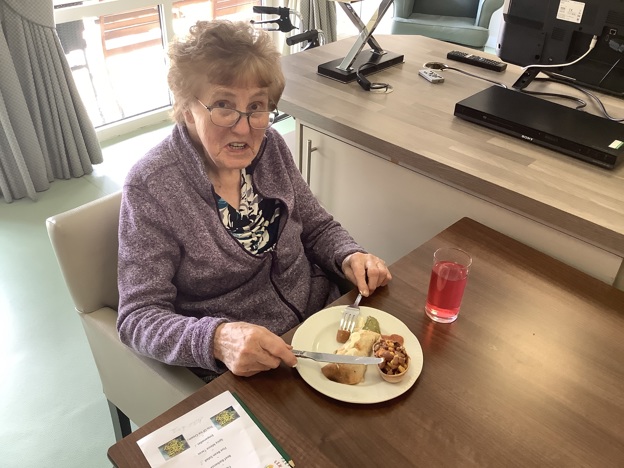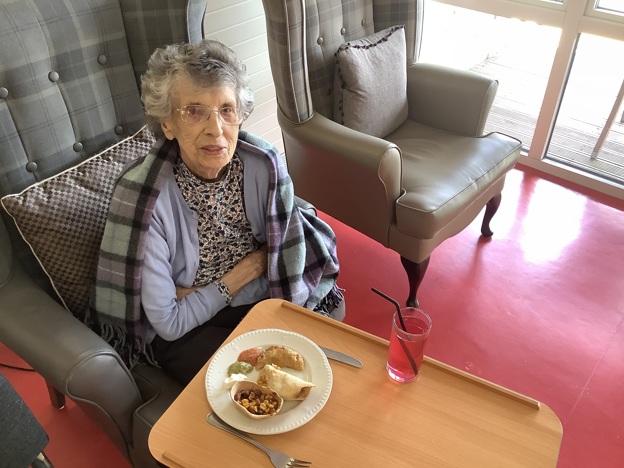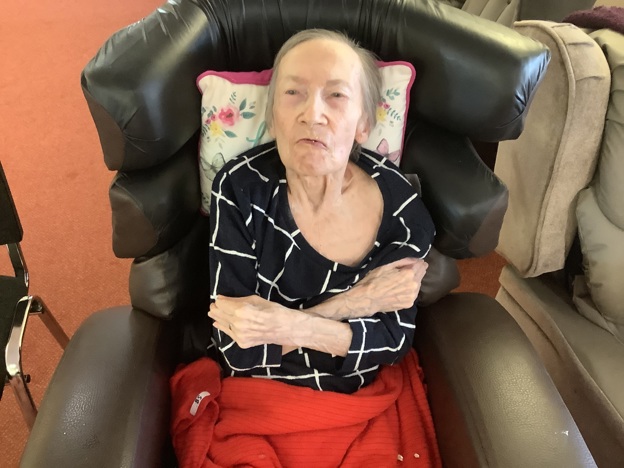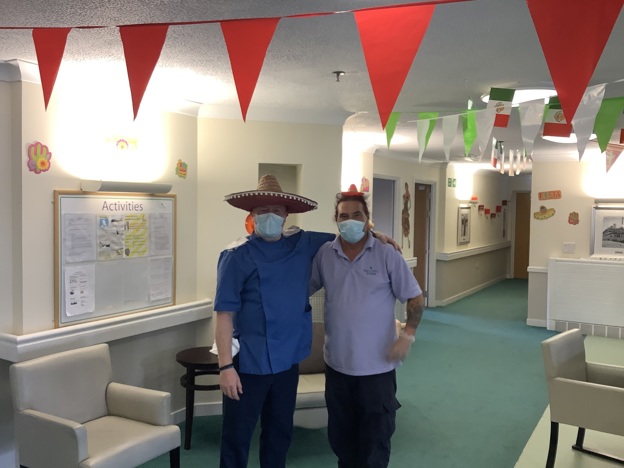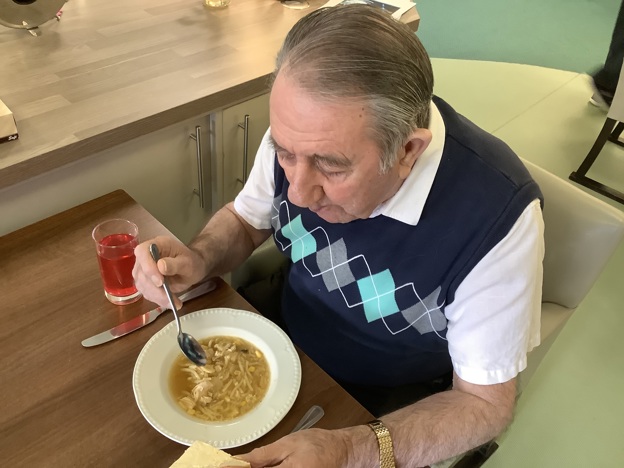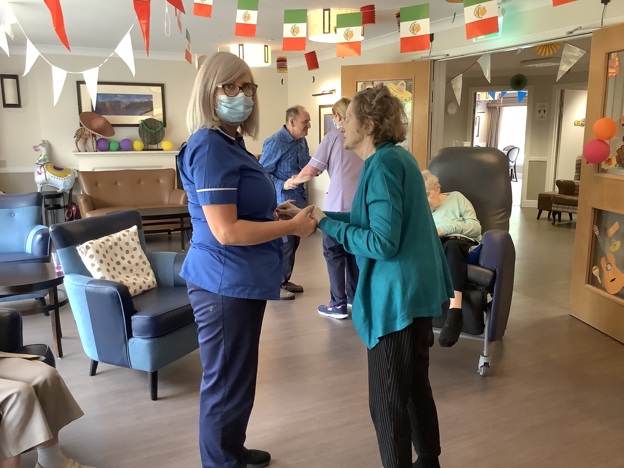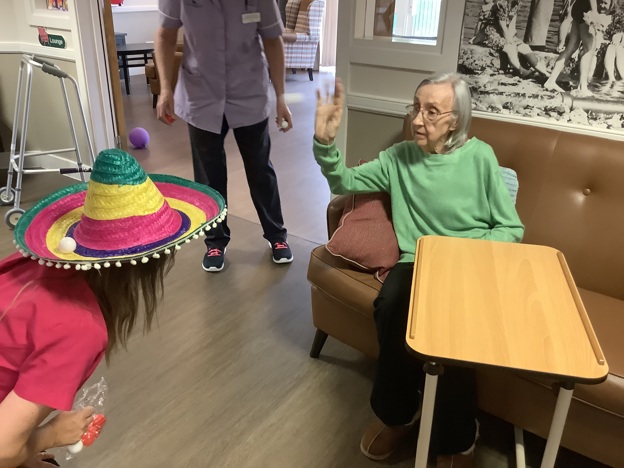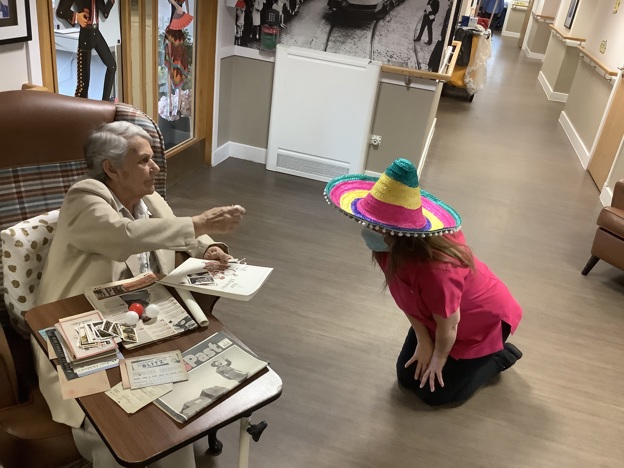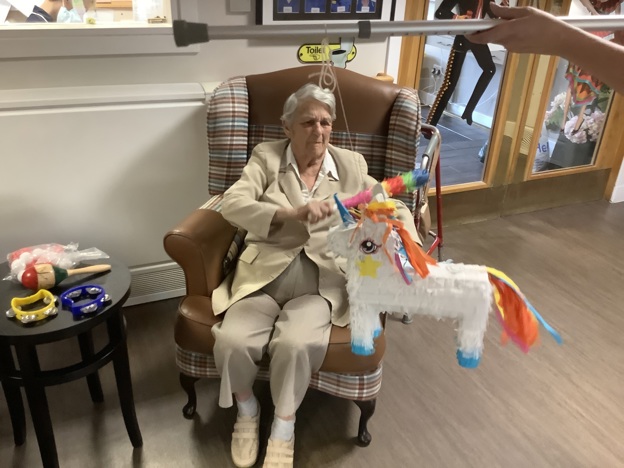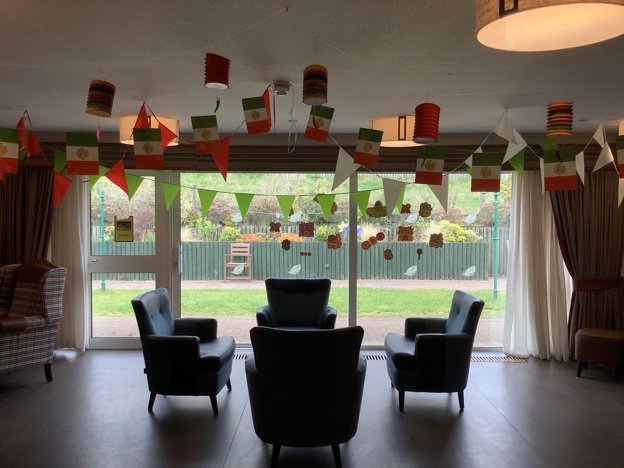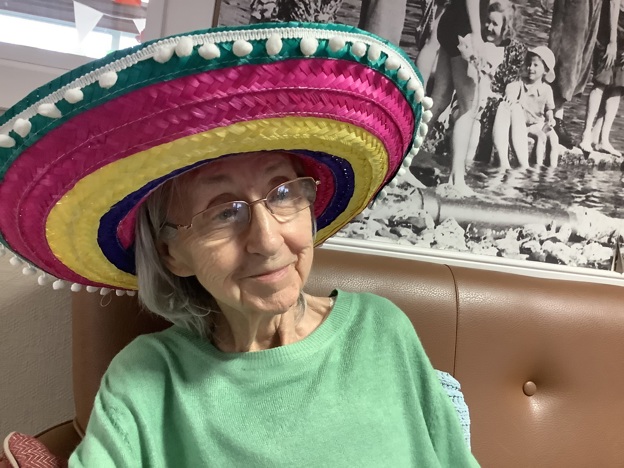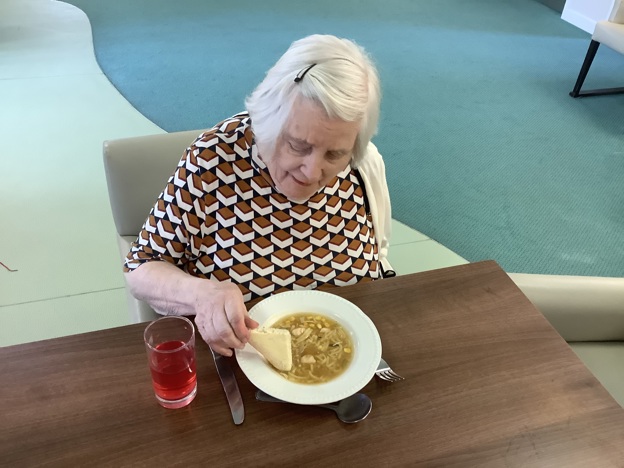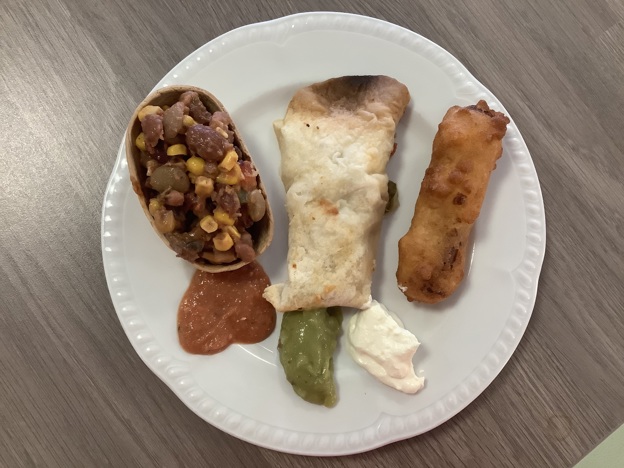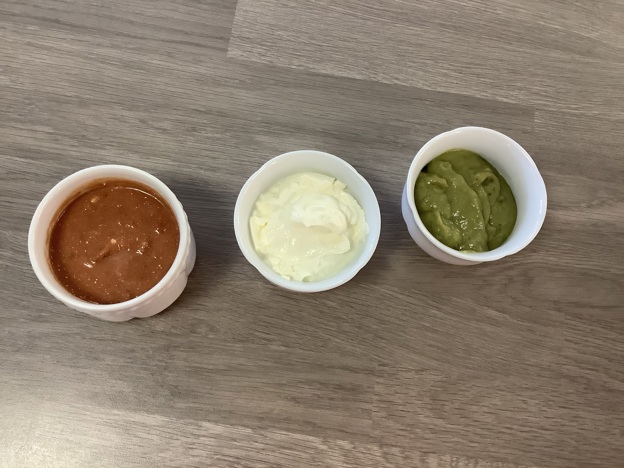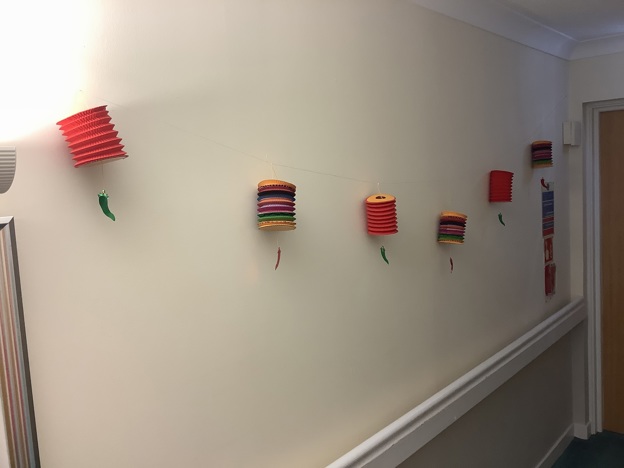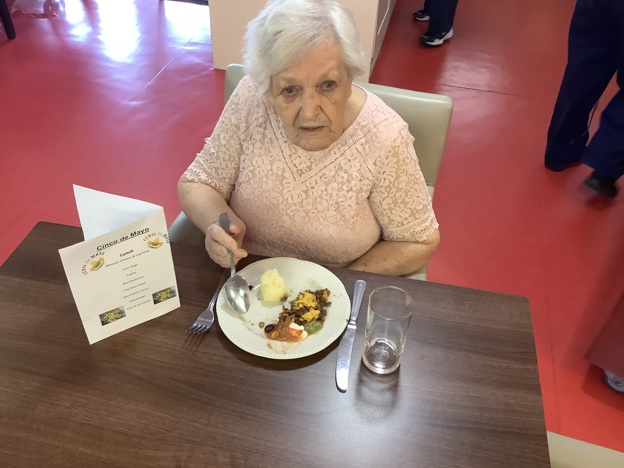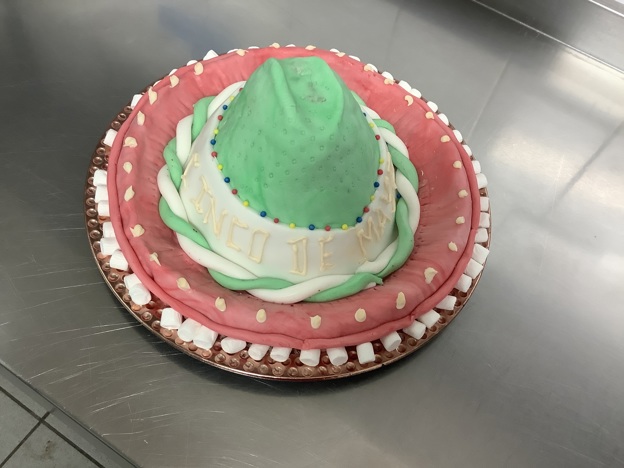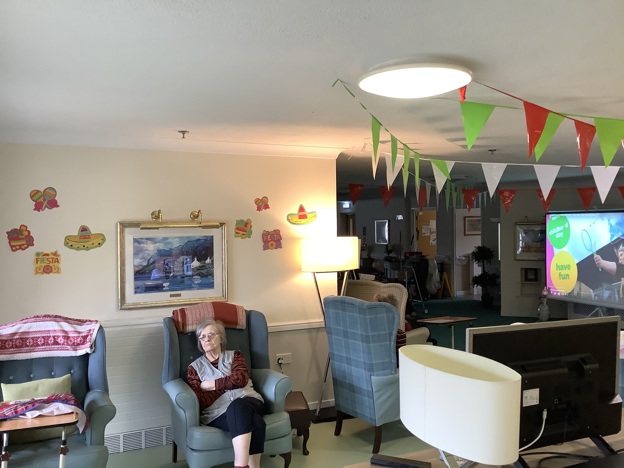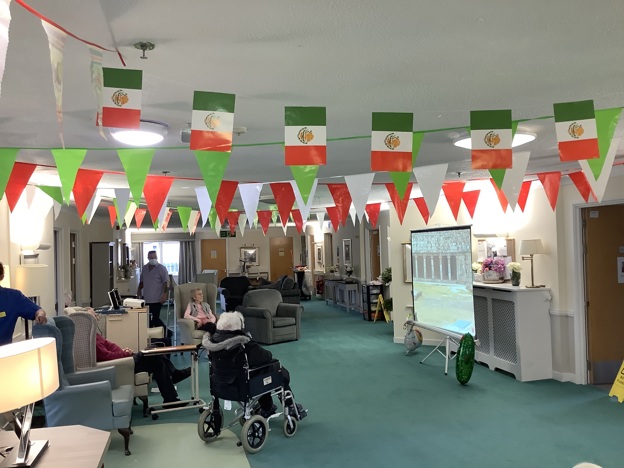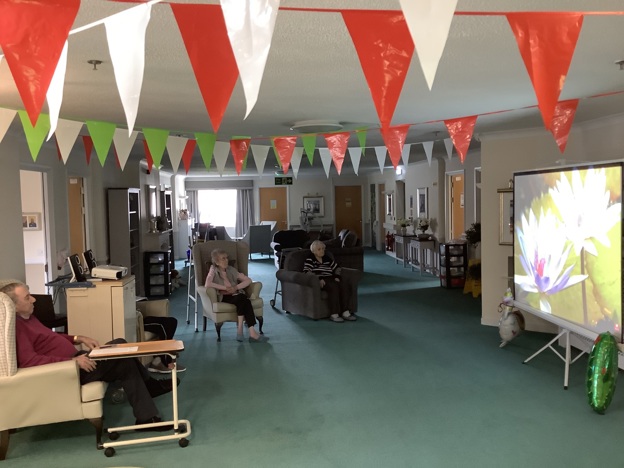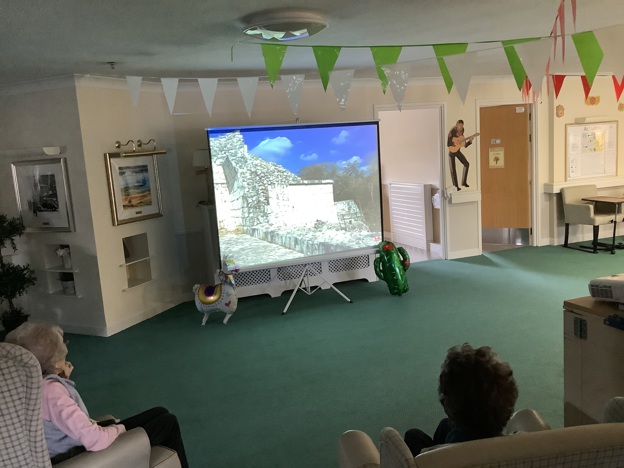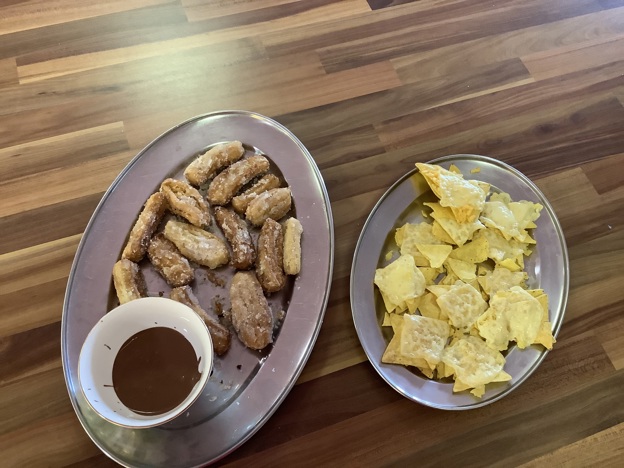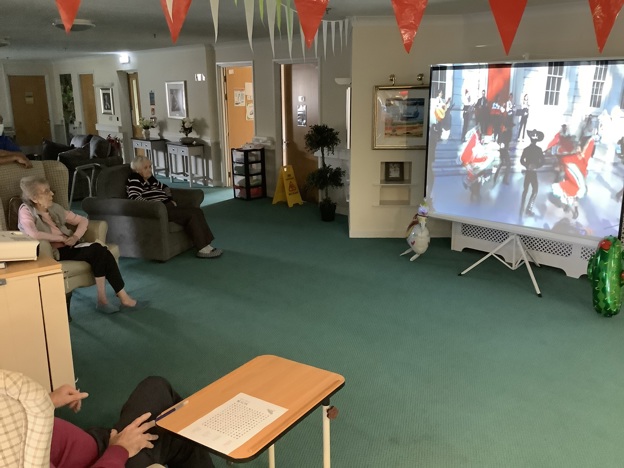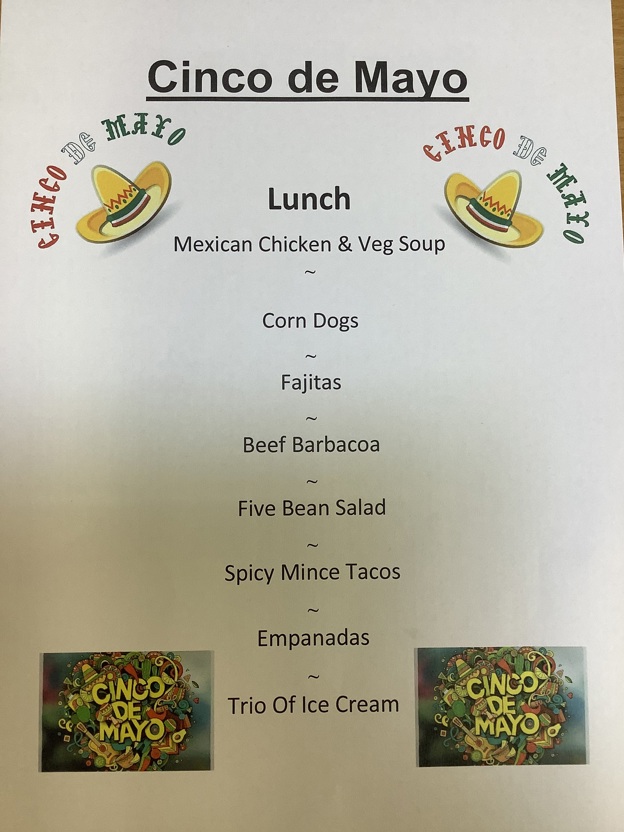 Comments