Isobel Celebrates 100 Years In Style
Posted by Birdston Day Care Centre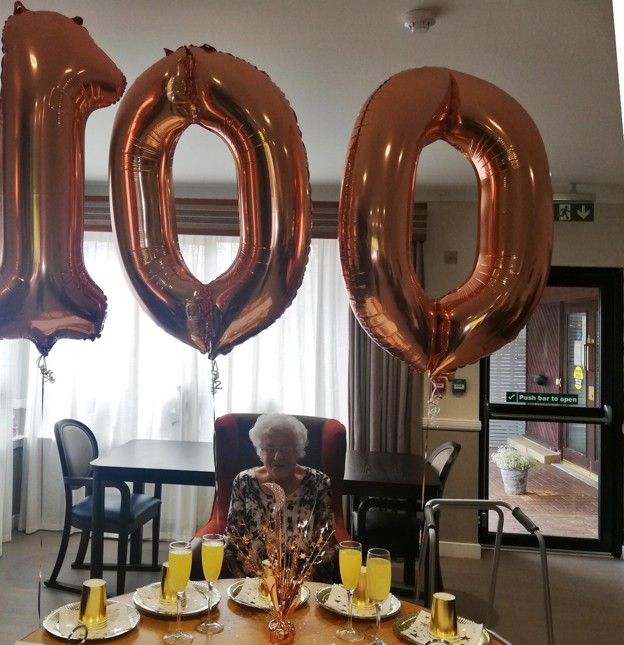 Day care celebrated one of their service users 100th Birthday this week.
Isobel Cowan has been attending Day care since January 2015 and said she is over the moon to be back and catch up with her friends that she has missed over the past 8 months that the centre has been closed due to the Covid outbreak.
Isobel's 100th Birthday consisted of a high tea with a selection of sandwiches and delicious cakes supplied by our kitchen staff, and of course a glass or two of fizz.
Singer/entertainer Elaine Dallas performed in our courtyard with an array of Isobel's favourite songs, and Isobel even managed a dance or 2 with staff and friends.
Claudia said "it was a pleasure spending Isobel's special day with her." Rena said "Isobel looks fabulous for 100!  Hopefully I'll look as good when I get to that age"
Isobel thanked all the staff & her friends for making her day so memorable.
Comments