Flower Arranging
Posted by Mosswood Care Home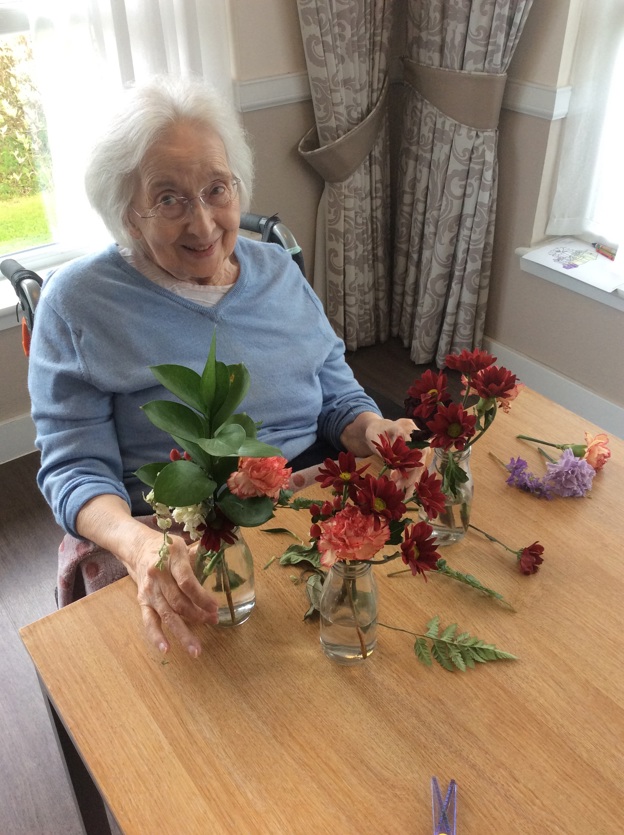 We were grateful to receive a very generous donation of some beautiful flowers from a kind relative.
To make the most of this gift, a group of residents made small arrangements in vases which allowed everyone to have some flowers to brighten up their bedrooms. Mona said "it is always nice to bring a wee bit of outdoor inside as the weather is not so good for this time of year." Mary was chatting about how she always loved flowers and liked it when her family brought her some.

After the flower arranging the residents enjoyed chatting about all lovely colours in the vases over a nice cup of coffee.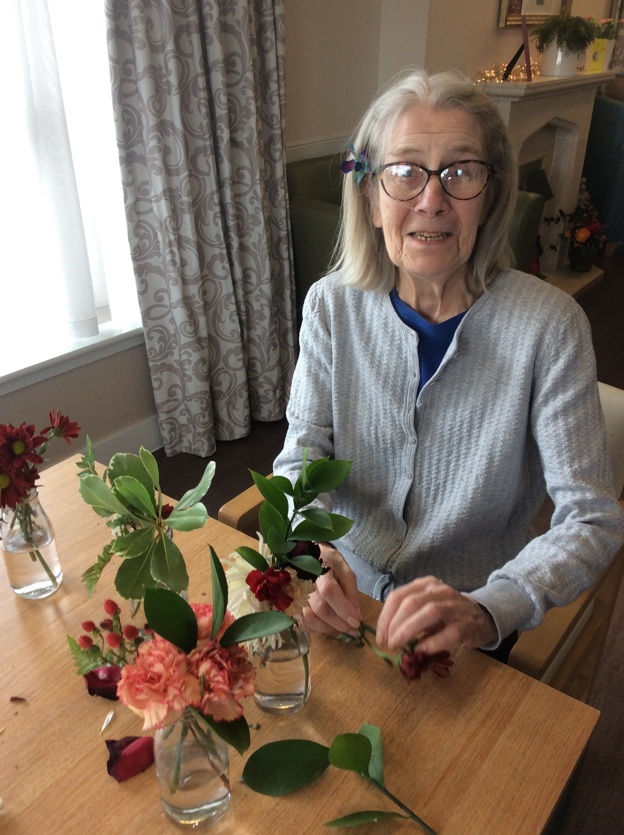 Comments