Celebrating Jeans 100th Birthday
Posted by Mosswood Care Home
To celebrate Jeans 100th birthday, staff made a huge effort to make the day that much more special.

From decorating the garden in tay unit with lots of banners to balloon arches and towers made by Team Leader Sharon, Jeans home was transformed into a party fit for a centurion.

Jackie visited in the morning to pamper Jean on her big day with a hair cut and blow dry.

Jean started her day with breakfast in bed then a visit from her family who joined Jean for a lovely buffet lunch made by our cook Kellyanne and her staff before we all went out to have our garden party.

One of our residents grandsons Sam Riis came to pipe Jean out into the garden to join everyone else and he played a few of Jeans favourite songs. Entertainer Charlie Gorman made an appearance and had everyone up dancing and singing along to his music.

Jean thanked everyone for playing  apart  in making her day that so extra special and everyone then indulged on a beautiful 100th birthday cake with milky way – Jeans favourite chocolate.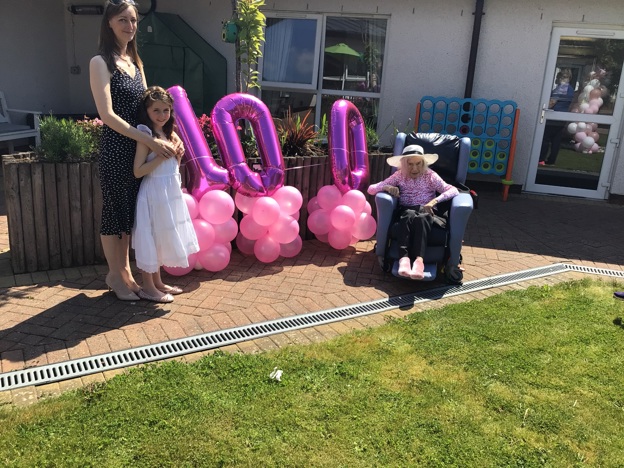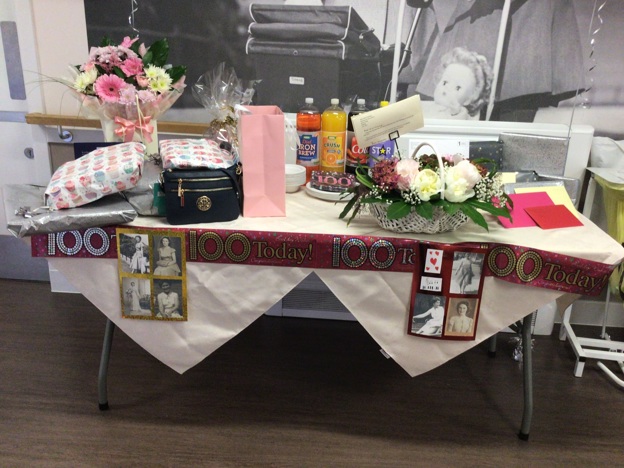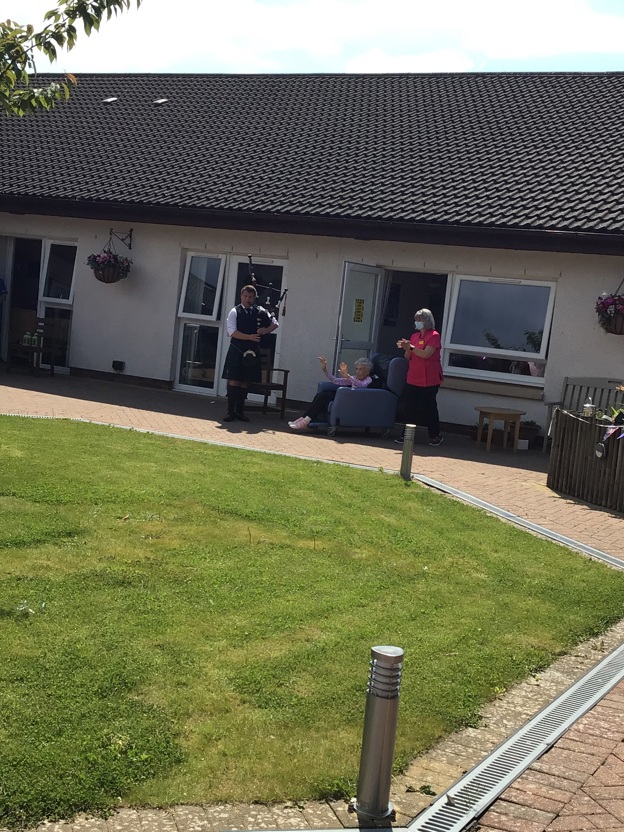 Comments