Staff Celebrate Milestone Anniversaries
Posted by Stanely Park Care Home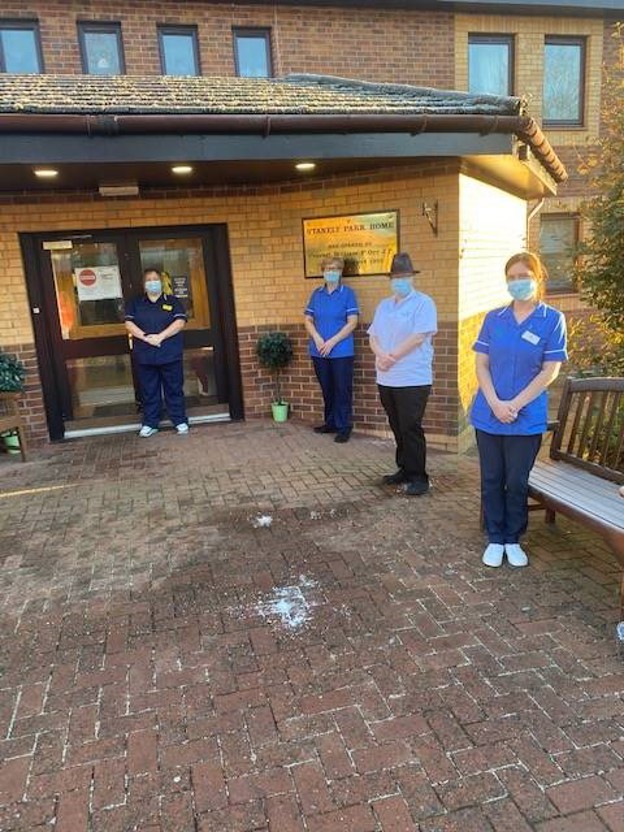 Pacific Care recently honoured multiple staff with long service awards for 10 to 20 years of employment. The staff work in a variety of roles across all of our care homes.

Due to the current COVID restrictions, we were unfortunately not able to gather and celebrate the occasion however the company and the management team would like to send a huge congratulations to all of the staff for their dedication throughout the years. Some staff members have fed back some comments of their experience working with Pacific Care over the many years.
Richard Wilson - "This is my 10th Year with Pacific Care. I've progressed from Staff Nurse, to  Team Leader, to Deputy Manager with excellent learning opportunities along the way and support and guidance from my peers, managers and directors.  You're more than a number with Pacific Care, your voice is heard are your innovations brought to reality via Management who listen and appreciate out of the box thinking."

Karen Murray - "I have worked for over 10 years with the company Pacific Care and I still love my job at Stanely Park care home, it is a great place to work and a great team to work with."
Louise Ross - "Pacific Care is a great company to work for, they are so supportive to all staff."
Irene Wright - "I enjoy working for Pacific care, they are a good company to work for."
Lisa Elms - "I enjoy working for Pacific Care, I have been in Stanely Park for over 11 years and I really enjoy my job. I started as a carer and am now a senior carer and I am looking forward to the rest of my future at Pacific Care".
10 years
Samantha White – Day Care
Irene Wright – Stanely
Louise Ross – Stanely
Karen Murray – Stanely
Louise Elmes – Stanely
Lorraine MacLean – Lillyburn
Richard Wilson – Lillyburn
Margaret Dick – Lillyburn
Evelyn Graham – Lillyburn
20 years
Cathy Weatherston – Birdston Care Home
Comments