Spring Is Just Around the Corner
Posted by Birdston Care Home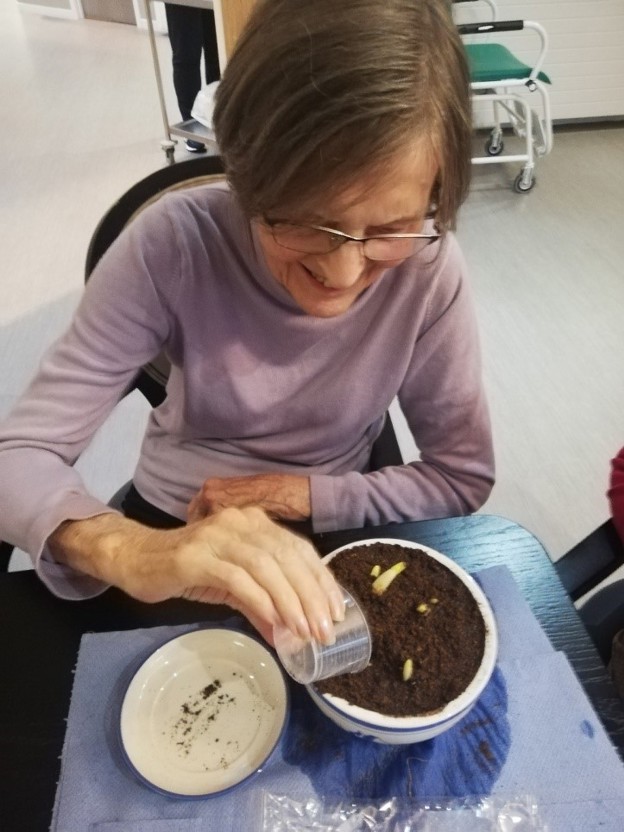 Today at Birdston Care Home our keen gardeners planted some spring bulbs indoors to plant in our garden when the weather gets a wee bit warmer. The residents were looking forward to getting their hands dirty and had a great time arranging the bulbs in the various pots.
While busy we chatted about the different types of spring bulbs we could name and discussed our favourites, from mini daffodils (which we planted) to purple crocus.
One resident Jane said she was thoroughly enjoying this as she used to love to potter about in her garden in Lenzie before coming to Birdston and will look forward to nice sunny days in the garden here at Birdston Care Home.
Resident Kay said, "when I see bulb sprouts popping through it makes me think summers not too far away!"
Both ladies will enjoy planting them up in our garden and tending to them throughout the spring. Manager Pauline has said we will purchase some bedding plants when it gets a little warmer around May and we can get out to the gardens.
Afterward, we enjoyed a wee cuppa and some home baking from our kitchen staff.  Our activities assistant, Claudia, said it has been a very enjoyable afternoon for us all and we look forward to many more gardening chores over the summer.
Comments