Music In Hospitals Christmas Concert
Posted by Lillyburn Care Home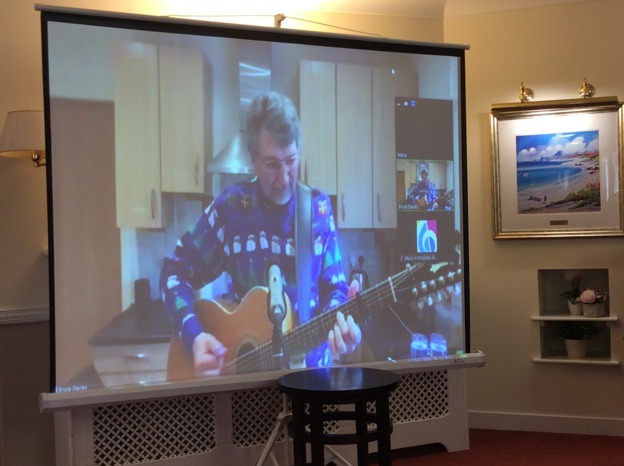 Music in Hospitals very kindly put on a live music concert specially for the residents of Lillyburn Care Home.
Bruce Davies has visited Lillyburn before and was delighted to be able to join us virtually today to sing some Christmas classics and a few modern numbers too.
Over the years MIH have provided us a wide range of musicians who have entertained our residents with live performances and helped us celebrate many different events including St Patrick's Day, Dignity in Care, Christmas and New Year etc and we are incredibly grateful that they choose Lillyburn for this special treat.
Resident Norman said 'I really enjoyed today's concert.  The musician did a great job.'
Resident Margo A said, 'what a lovely treat.'
Marie Galligan said, 'the concert was something special today. It is not easy entertaining folk virtually but Bruce was fantastic.  He really did bring some much-needed festive cheer.'
Comments