Margaret is 90 Years Young
Posted by Birdston Day Care Centre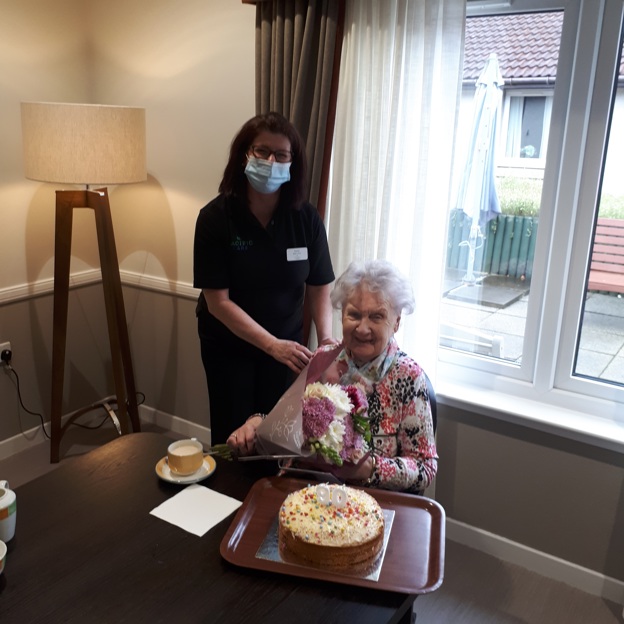 Oh it feels great to have the centre opened again and on Tuesday 2nd of February, we celebrated the 90th Birthday of our long time Service User and friend, Margaret Young.

Margaret, who has been coming to Day Care for a good few years now, is delighted to be back at the centre following easing of restrictions and the recent reopening of Day Care services.

Staff presented Margaret with a lovely bouquet of flowers and a most beautiful Birthday cake which she kindly shared with the rest of our service users.

Margaret was both surprised and happy to receive her gifts, and is pictured with Carer Irene Franks on the day. I think you will all agree that Margaret looks fantastic for her 90 years.

We send Margaret all our very best wishes for the coming weeks and months ahead. We are just so grateful and thankful to share this very special birthday with her.

Margaret would also like to pass on her thanks to everyone at Day Care who spent the day with her on Tuesday.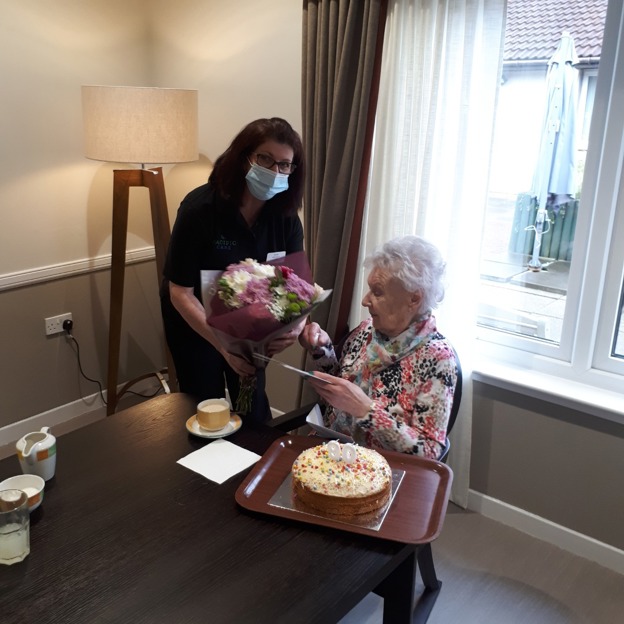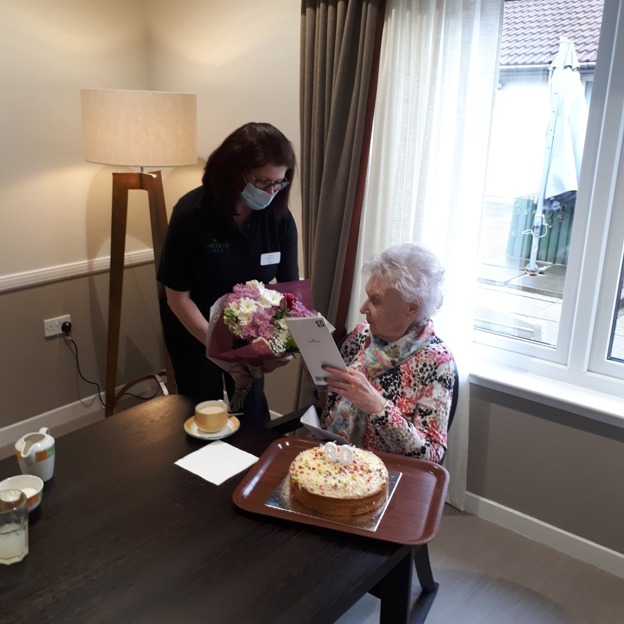 Comments