Christmas Day At Mosswood
Posted by Mosswood Care Home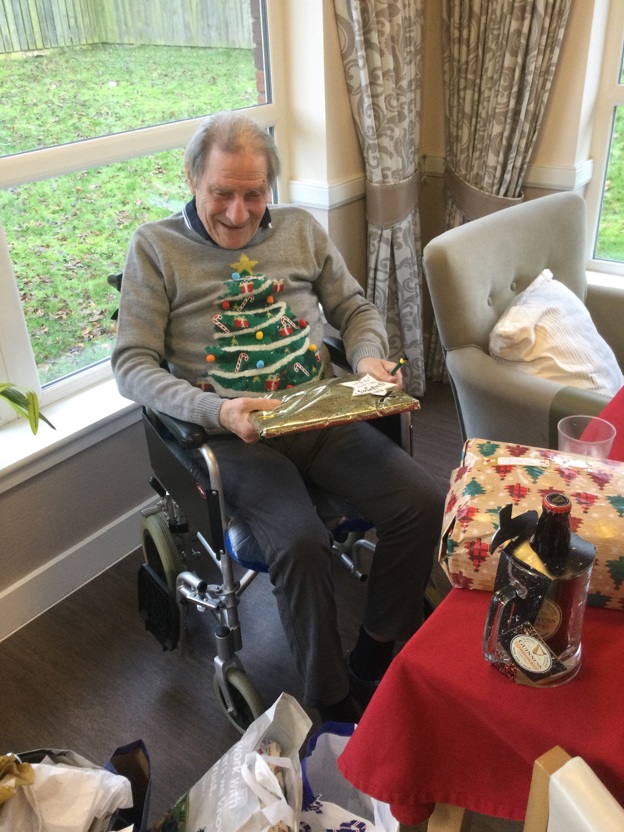 The residents in Gryffe unit enjoyed their Christmas Day spending the morning opening up all their presents.

Alex said "I wish Santa had brought my new hat and my bottle of Guinness a day early, as I could have been doing with them yesterday watching the piper in the carpark."

Sadie took her time to check the labels to see who had given her gifts. Sadie loved the Vanderbilt perfume she received from Santa. The residents all enjoyed their Christmas lunch and festive drinks followed by a good old sing along to the music.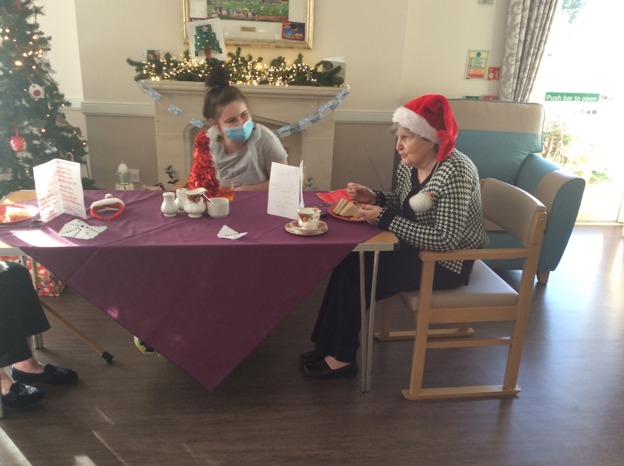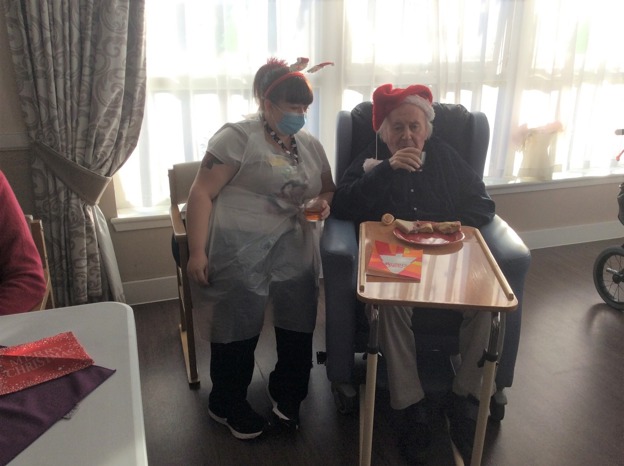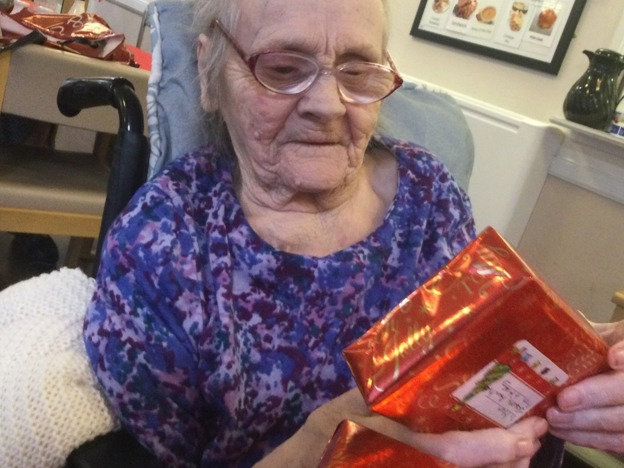 Comments