A Day of Festivities
Posted by Mosswood Care Home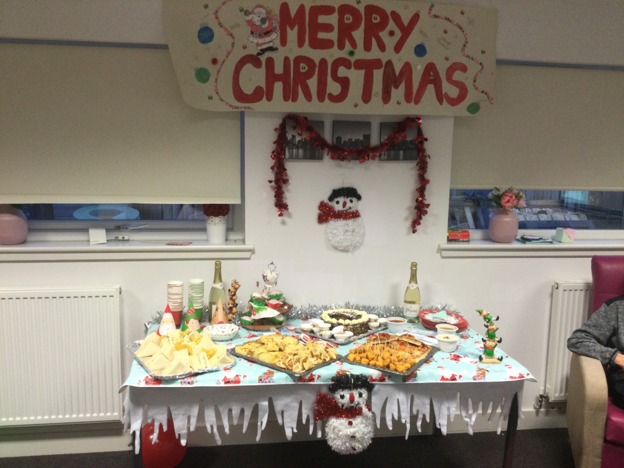 Residents and staff at Mosswood Care Home were fully prepared to make this Christmas one to remember. The staff arranged for a day of festive activities to be enjoyed.

We had a lovely hour of entertainment from Charlie Gorman from our garden singing and playing Christmas songs to get us in the Christmas spirit.

We then retired to our cinema room for a fabulous Christmas buffet from our kitchen and a visit from Santa himself. Residents Cathie and Alex were excited to see Santa who came bearing gifts.
Comments