Starbucks Garden Party
Posted by Mosswood Care Home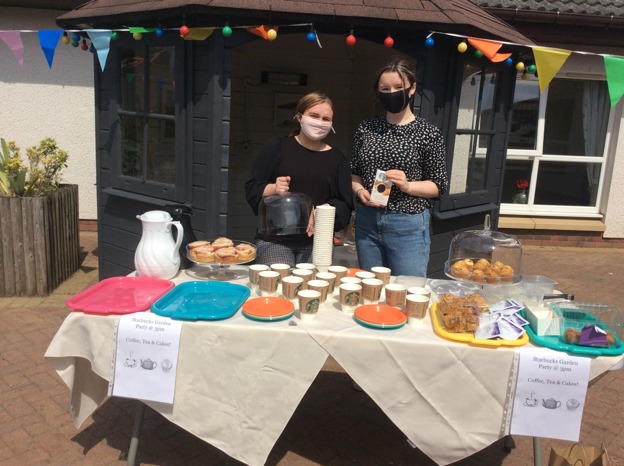 We had the pleasure of welcoming Starbucks at Mosswood Care Home, who in the form of two lovely baristas Kirsty and Sarah who served the world famous Starbucks coffee and sweet treats at our garden party.

We spent a lovely afternoon in our courtyard enjoying the sun and listening to music. The girls supplied delicious cakes and special coffees which were enjoyed by all. The residents were singing and dancing along to some of the summer time classics and Kirsty and Sarah said it is lovely to be able to come over and spoil our residents.

A massive thanks to Kirsty and Sarah from Starbucks at the Phoenix Park in Linwood for a wonderful party. The residents gave the girls a big cheer as they left and made a nice thank you card for the girls.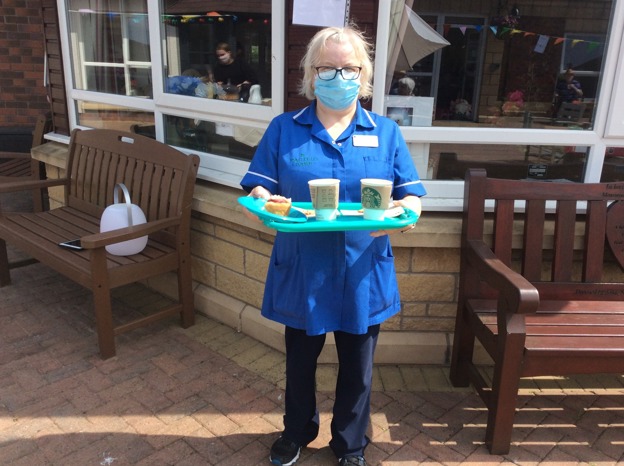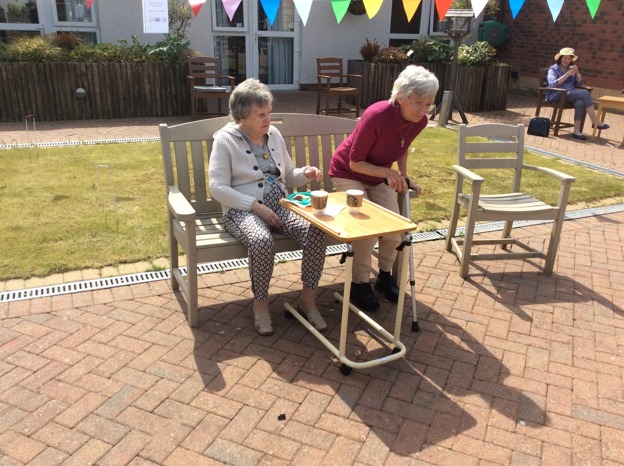 Comments