Dolly Parton Takes Centre Stage
Posted by Lillyburn Care Home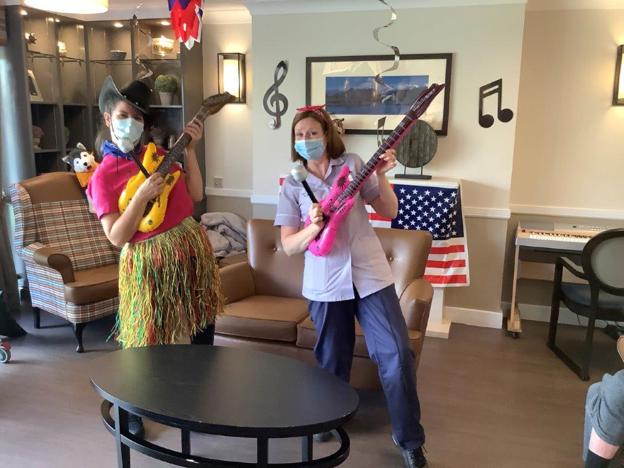 Dolly Parton is a resident favourite artist at Lillyburn Care Home and today we had the wonderful opportunity to watch Dolly impersonator Caitlin Kennedy live online from the comfort of our living areas.

The show was played throughout the home and we all had put our own spin on the occasion.
We decorated some American Themed bunting and to make the home more 'Country Music Style' our residents thoroughly enjoyed wearing Cowboy hats, bandanas and some inflatable props such as microphones, guitars and Saxophones. In the Islay Unit they even had their own Dolly which both our residents and staff found hilarious!
Everyone got really involved across all units, nurses, carers, domestics, activities assistants and residents. Sheila, one of our carer's in the Islay and Skye Units did us proud by dressing up as Dolly! It was fantastic fun singing and dancing along with some well-known Dolly classics.
The show was brought to us by Stormz Community for Musical Arts, a non-profit Organisation that was set up by volunteers through the 2020 Covid 19 Pandemic, to help people through isolation and loneliness through the art of music.

Gillian, Irene and Pat chimed in with positivity telling us how "enjoyable" and "lovely" the show was.

Jean C said "I like Dolly Parton, it was great fun and what a great addition to celebrate my Birthday too!"


Andrea our Activities Assistant from the Islay and Skye said "what a fantastic time our residents had, we are so grateful for being invited by the Stormz Community to take part in their events. As everyone will know it's been a difficult 13 months everywhere and for residents in Care Homes it has been a welcome distraction from not being able to go out to events and not being unable to see family the same. Well done everyone involved!"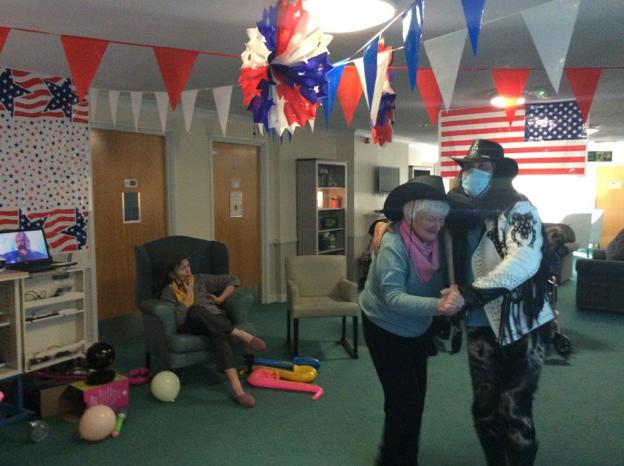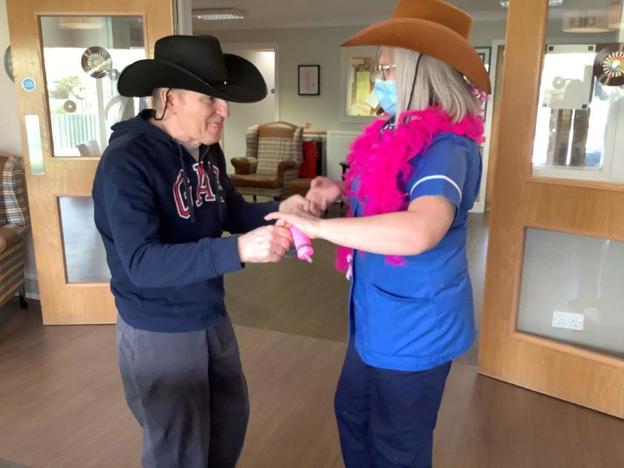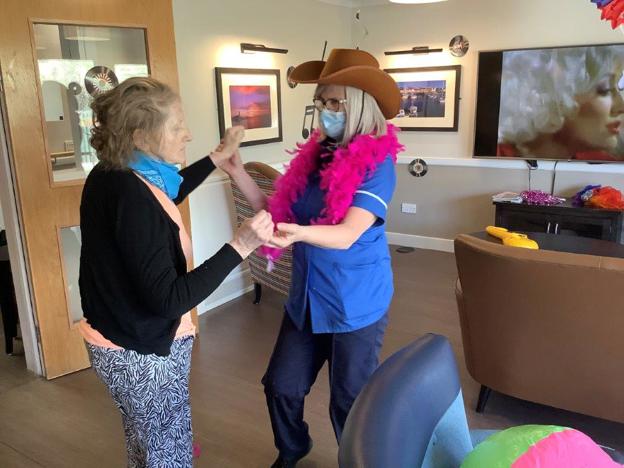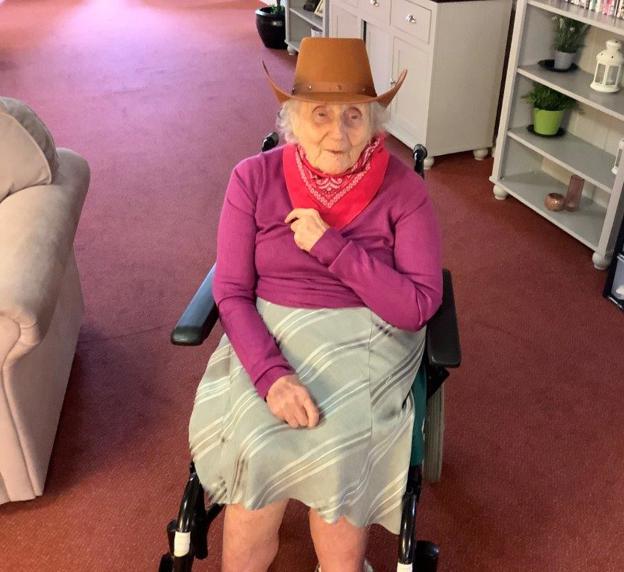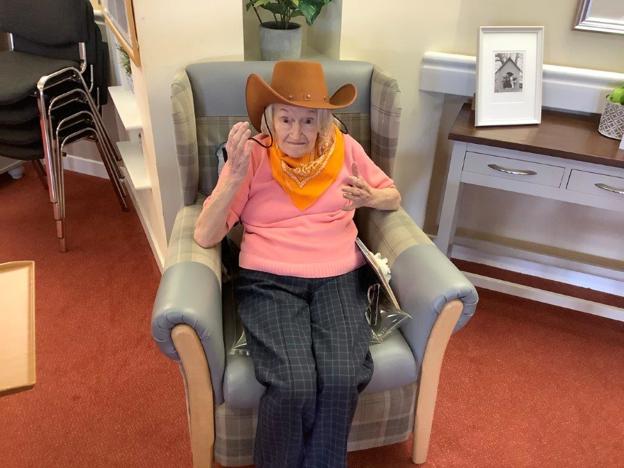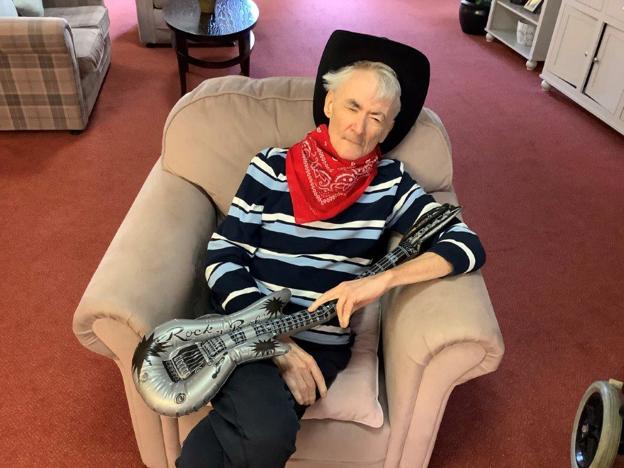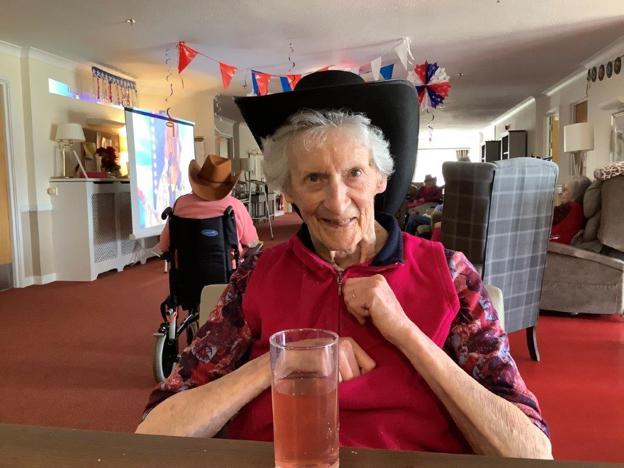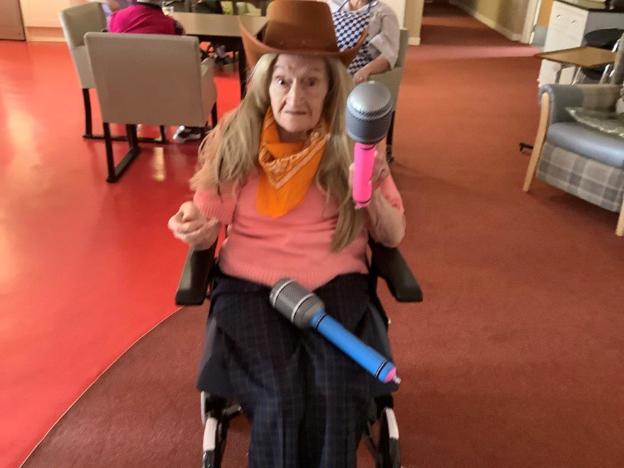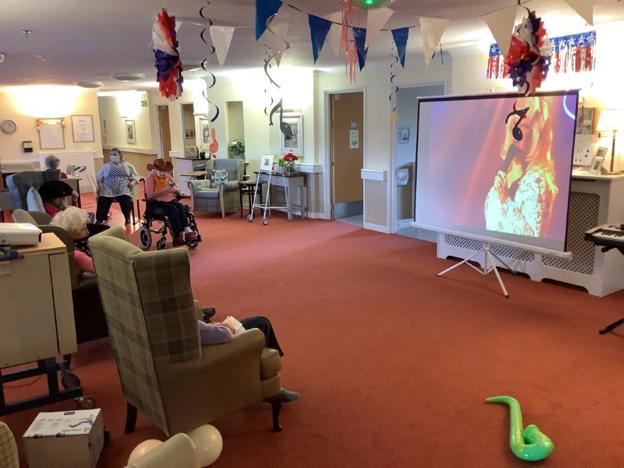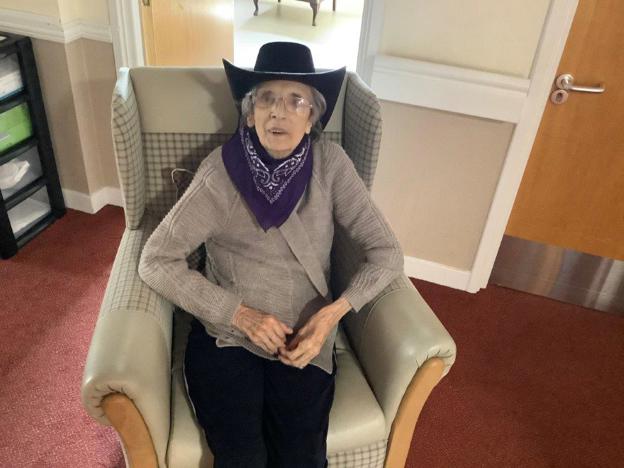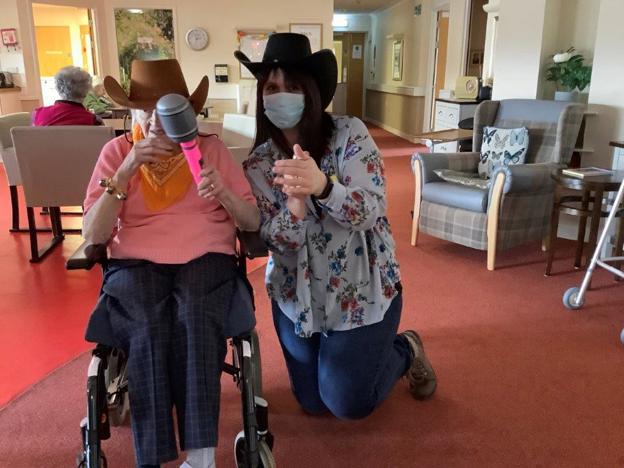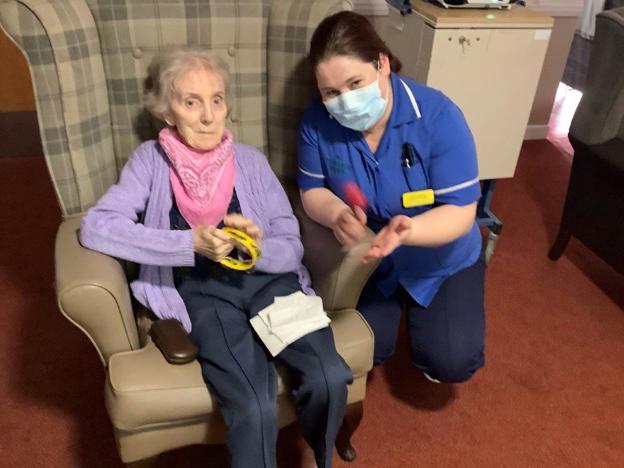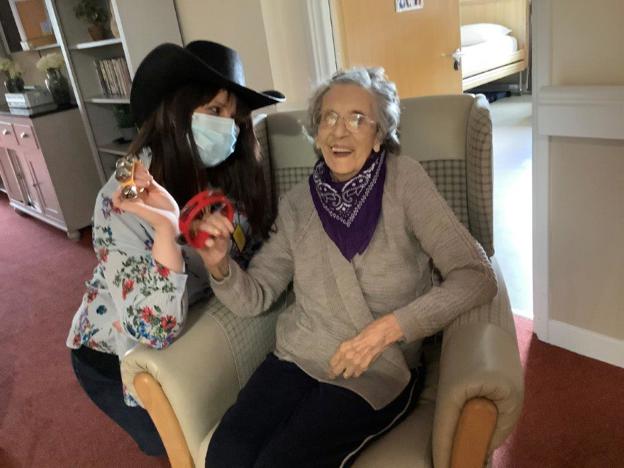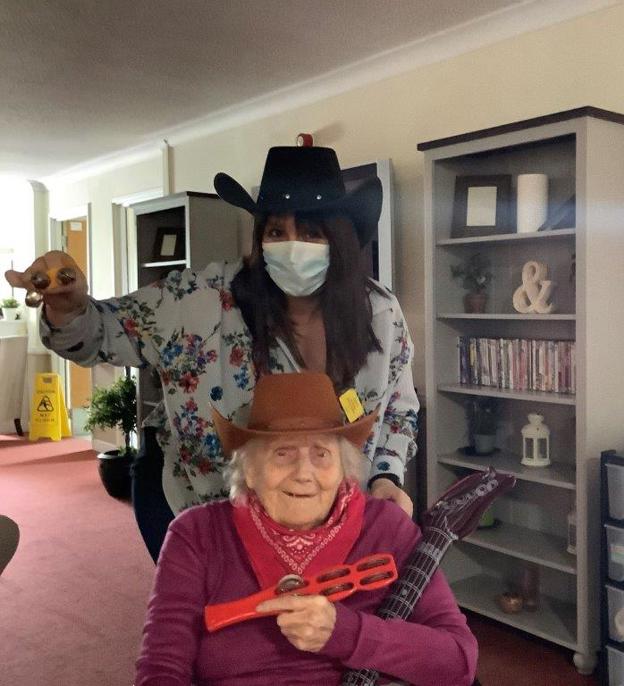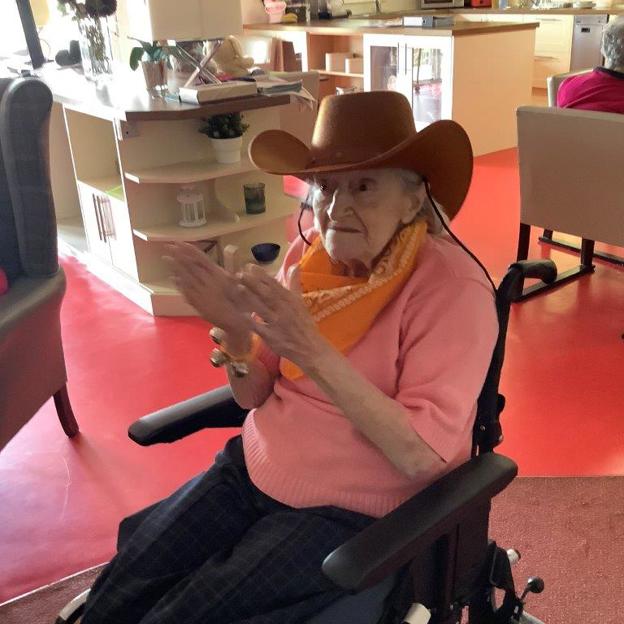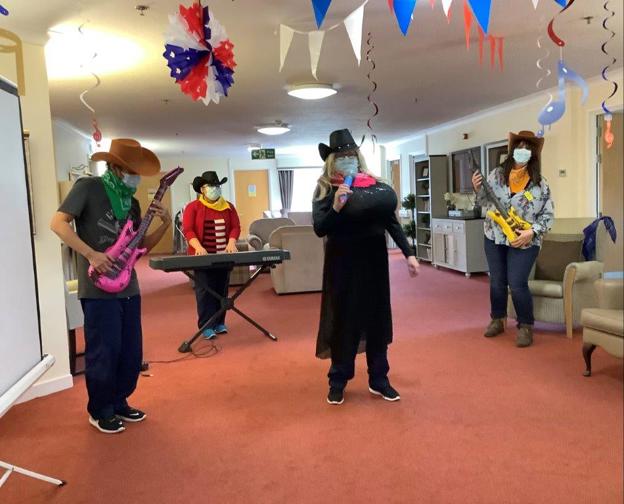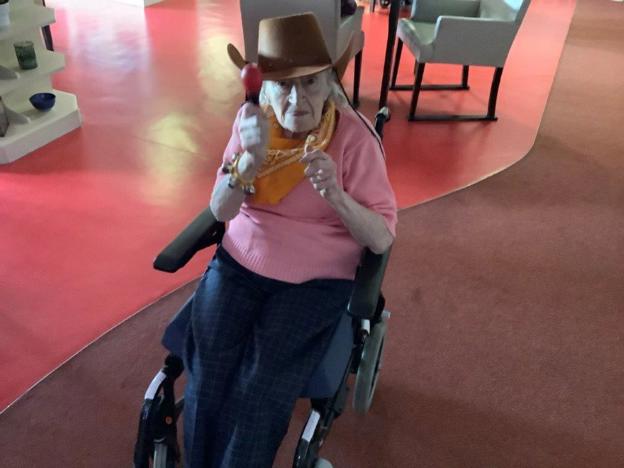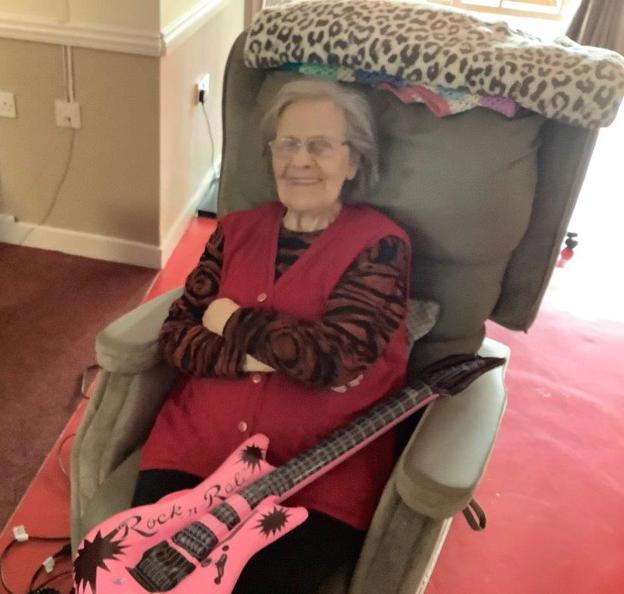 Comments