Playlist For Life Presentation
Posted by Birdston Care Home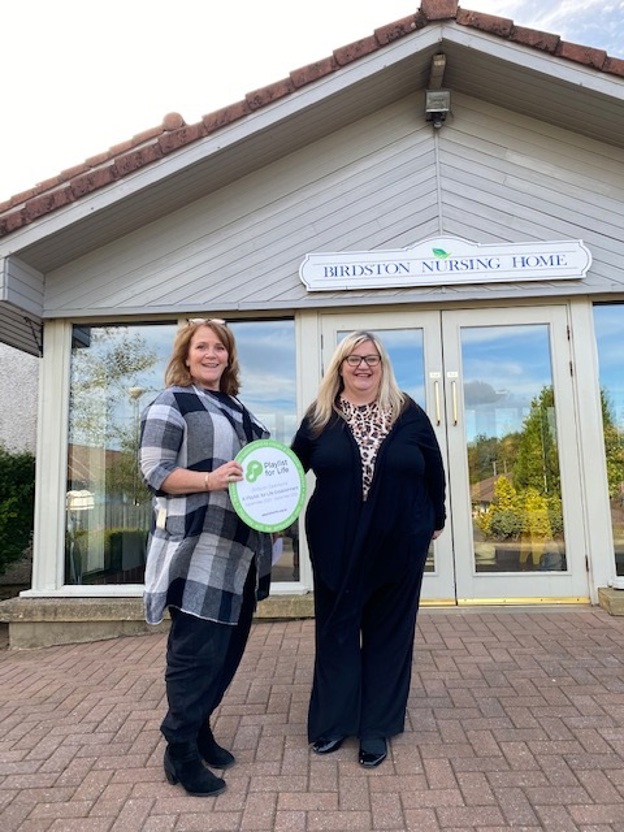 Birdston Care Home has been awarded with a Playlist For Life plaque which was presented to Care Home Manager Pauline McCrae by our Clinical Director Janice Allan.

Janice said, "We haven't had much to celebrate at the moment so it is with great pleasure that I have this opportunity to present the Playlist for Life Plaque to the team at Birdston Care Home."
Pauline said, "It seems like years ago that staff attended the training when we started to introduce Playlist into the resident's lives- and thank goodness that they did! The joy and comfort that personal music has brought to our residents during these difficult months has been amazing, both for staff, families and friends; the chance to share life time experiences through the power of music has sustained a quality of life, when people required familiarity and a connection with their previous lives.
So, thank you all for making a difference, at times like this we need friends like you, that go the extra mile and enhance our resident's quality of life."



Comments