National Day of Arts in Care Homes 2020
Posted by Lillyburn Care Home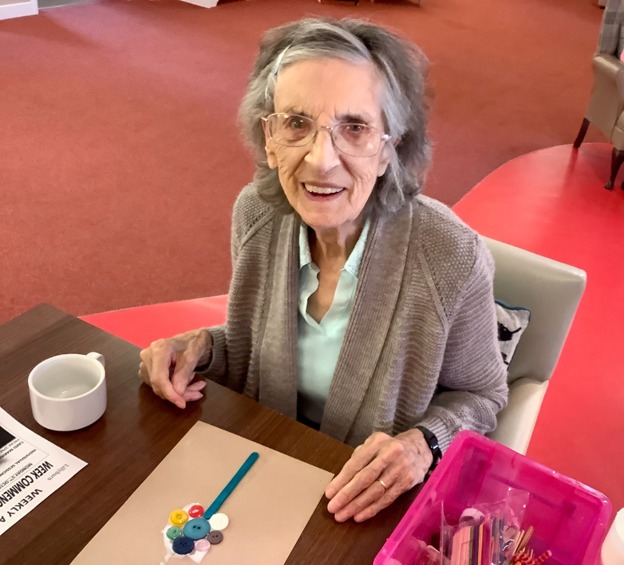 The National Day of Arts in Care Homes 2020 took place on the 24th of September. The theme this year was creative communities. Now in its second year once again this event continues to advocate the approach of combining art with a person-centred model of care to primarily improve an individual's health and wellbeing.
Some of our residents particularly enjoy expressing their creative side whether that be via arts and crafts, flower arranging, poetry, singing, dance or watching a favourite musical concert. We strive to support our residents to express themselves in a way that appeals to them and believe that no matter what a person's abilities are they should have the opportunity to enrich their lives and participate in meaningful activities.
Margo A commented on how much she enjoyed a musical concert and the chance to sing along to some of her favourite ballads.


Netta W said "I enjoy making things and it feels good to have a finished product."
Recently our residents had the opportunity to learn something new with a virtual visit from pupil Emily at Lenzie Academy.  Emily set up a Zoom meeting and taught our residents some British Sign Language she herself been learning.  Some of the favourite signs were for silver and gold.
Activities coordinator Marie Galligan said "Taking part in art related activities might reignite a past interest or chance to learn something new. Either way it generally involves the social aspect of being together."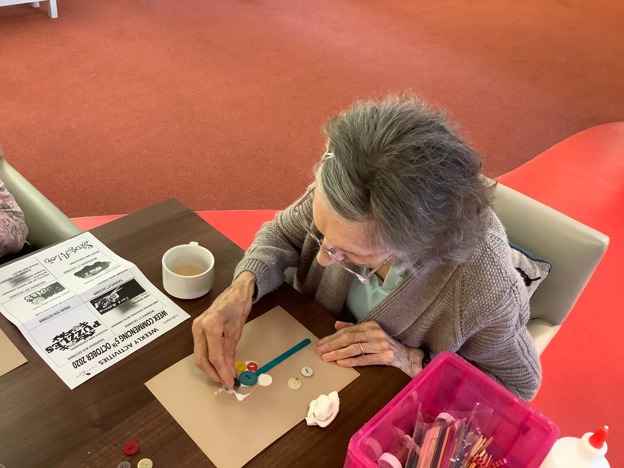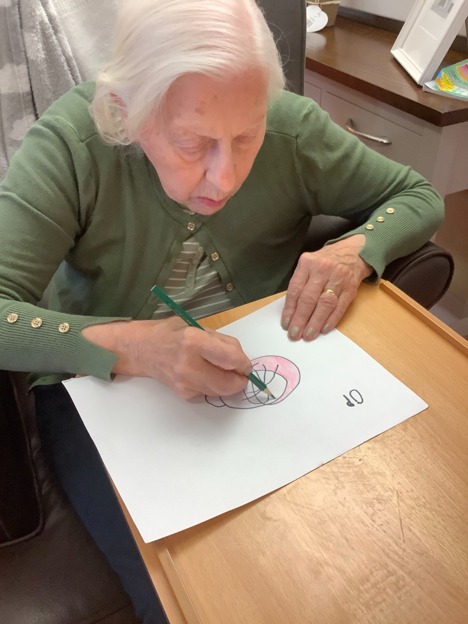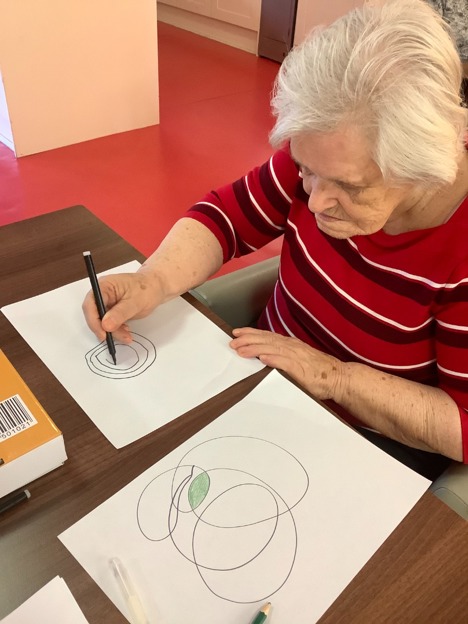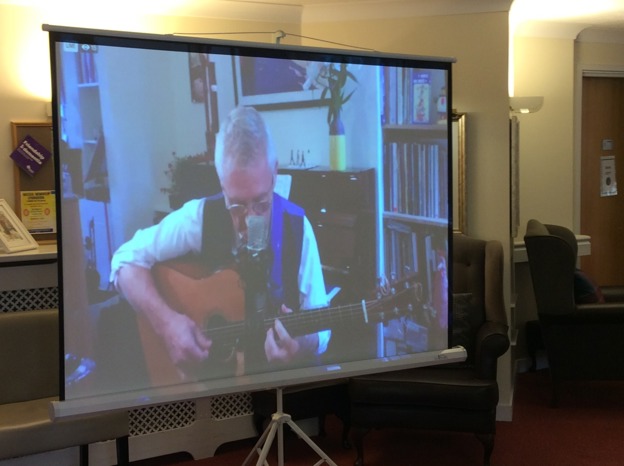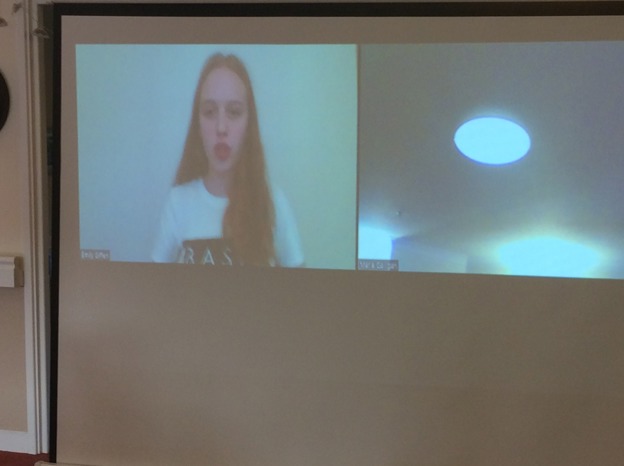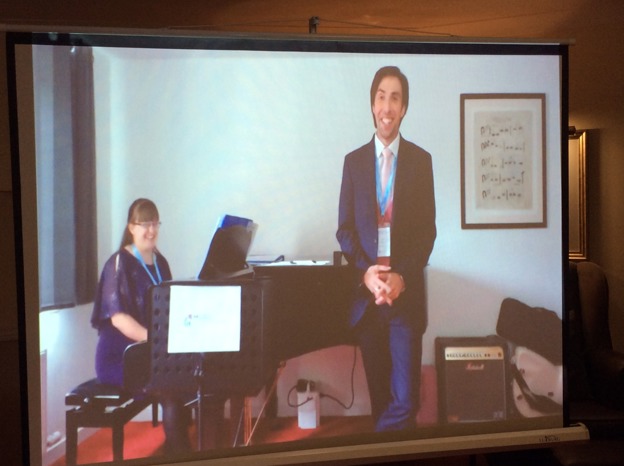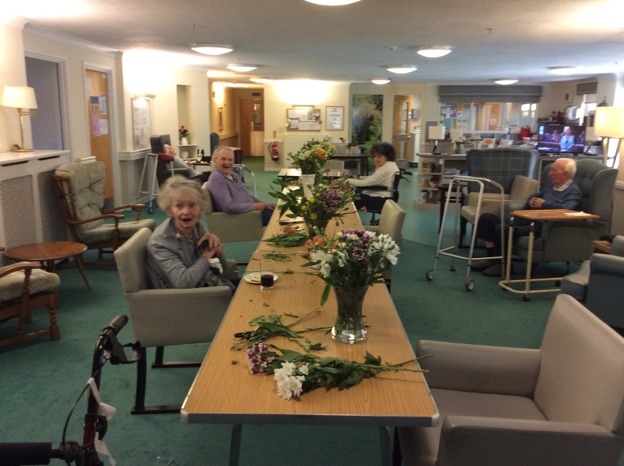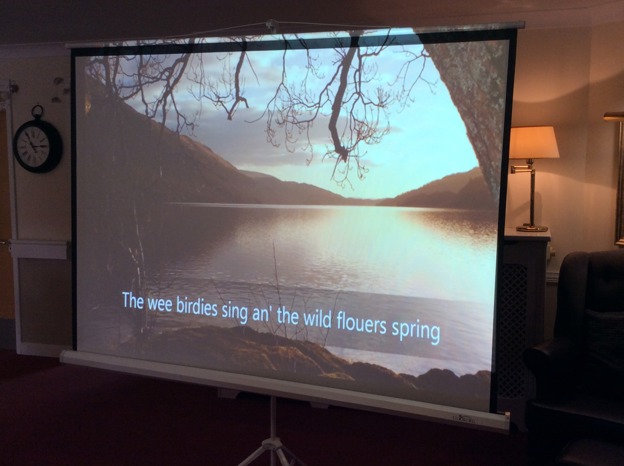 Comments