Grant Helps Stanely Improve Garden
Posted by Stanely Park Care Home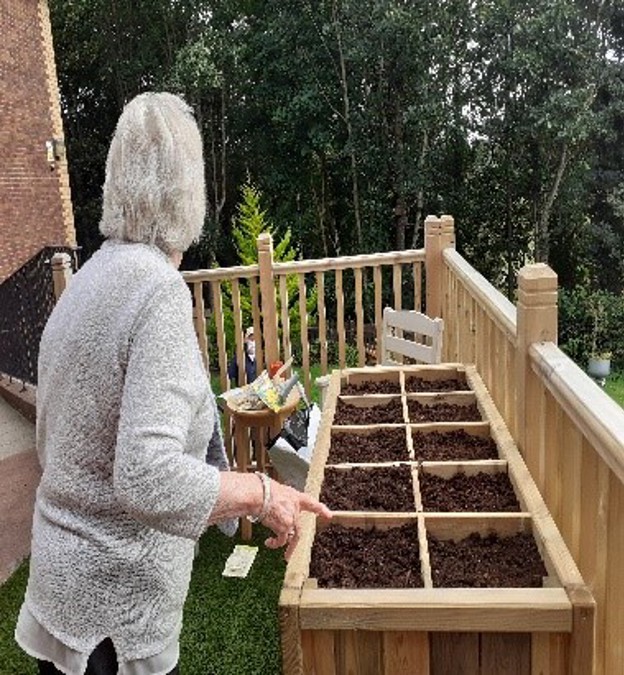 We at Stanely Park were very fortunate to secure funding through "Gardens For The Disabled" with the help of friends of Stanely Park. Stanely Park secured a £1,000 grant to help us to buy raised flower beds, a bird camera and also some hedgehog hotels for our gardens.
Our green fingered residents have thoroughly enjoyed tending to the gardens. Working with plants are now more accessible than ever thanks to the raised beds.
Carole and Angela our senior supervisors are very keen to have our residents experience the garden and the fresh air. They have been encouraging our residents on a daily basis to wrap up well and go out.

Resident John is known for tending to the garden every morning without fault and he is having a great time with the new additions to the garden.

Betty said "I can't wait for the herbs to come through will all of their amazing smells!"

Karen our Chef at Stanely Park is particularly excited to make use of the herbs in out kitchen and creating delicious recipes using the fruits of our labour.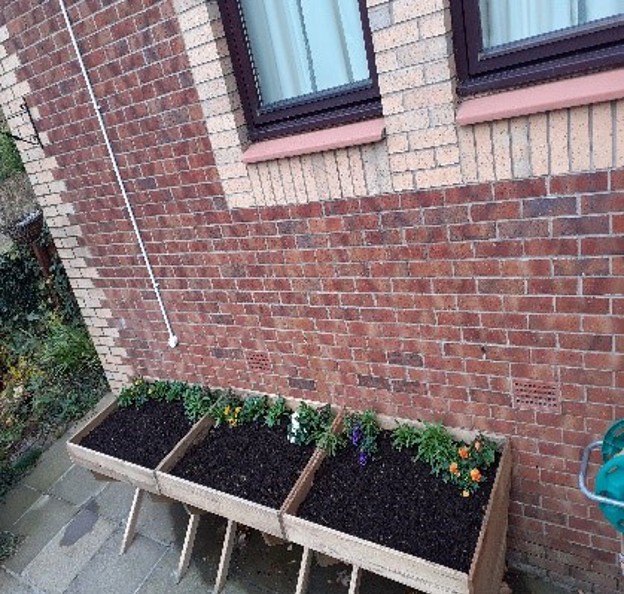 Comments