90th Birthday Celebrations
Posted by Mosswood Care Home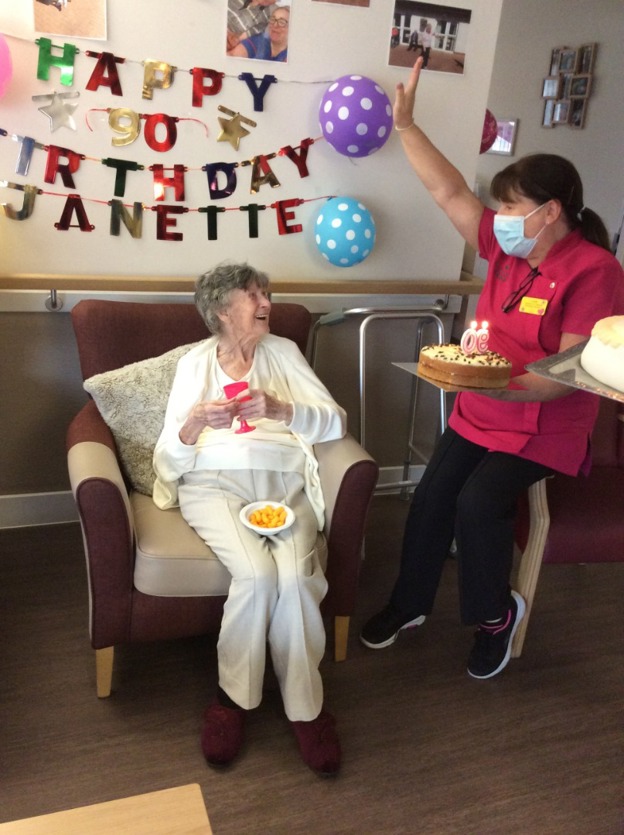 On the morning of Jannette's birthday, a pile of birthday cards awaited her from family and friends followed by a pamper session from staff.

Janette looked beautiful with her hair and nails done and was delighted to see her son Douglas and Daughter in law Linda who appeared outside her window. We opened her patio door so she could hear her family sing happy birthday and to have a good catch up with each other.
At lunchtime, Janette was joined by staff and her fellow residents for her birthday celebrations.
Discussing her day, Janette said "I had a lovely day, can I do it again next year?"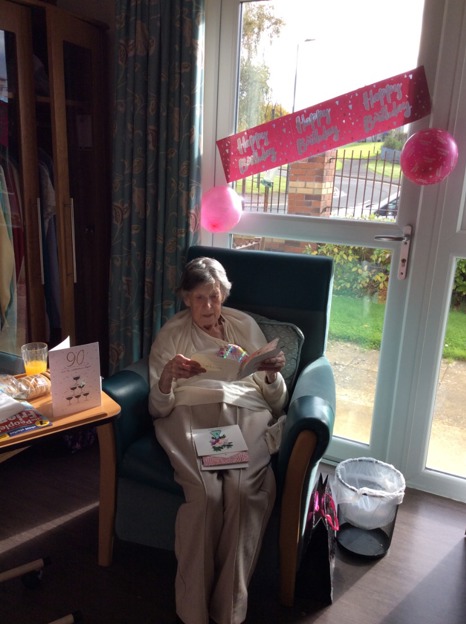 Comments