90 Years Young
Posted by Birdston Day Care Centre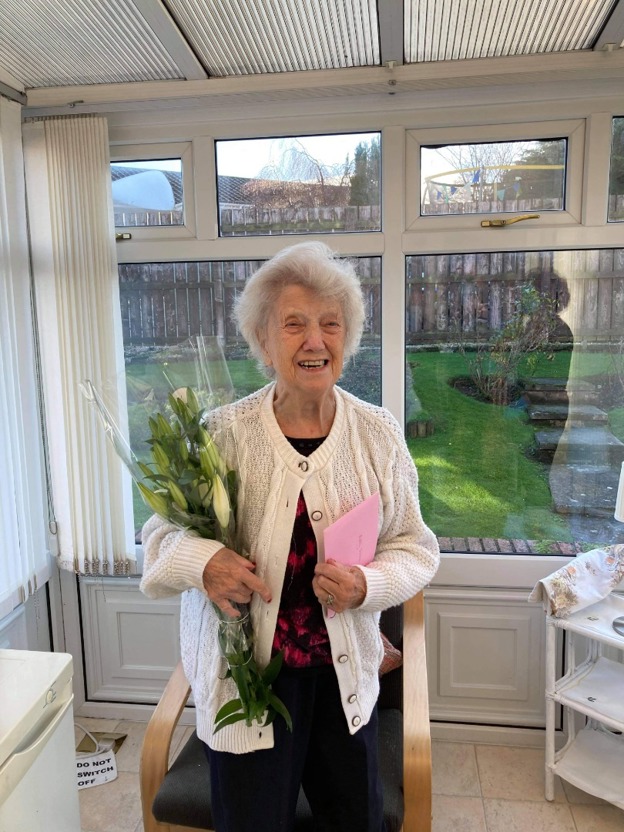 On Friday the 20th of November staff from Birdston Day Care visited one of our service users Betty Deans, who was celebrating her 90th birthday.
Betty was looking and sounding well, and she was delighted to see us. We hope our visit lifted her spirits and gave her a nice, wee surprise.
We had a good blether with Betty, who was both delighted and surprised with our visit on her birthday and loved the flowers that were presented to her.
Betty is asking after everyone at Daycare, staff and fellow service users alike, and she is looking forward to seeing everyone again soon.
We all wish Betty well over the coming days and weeks ahead.
Comments