VE Day 2020
Posted by Lillyburn Care Home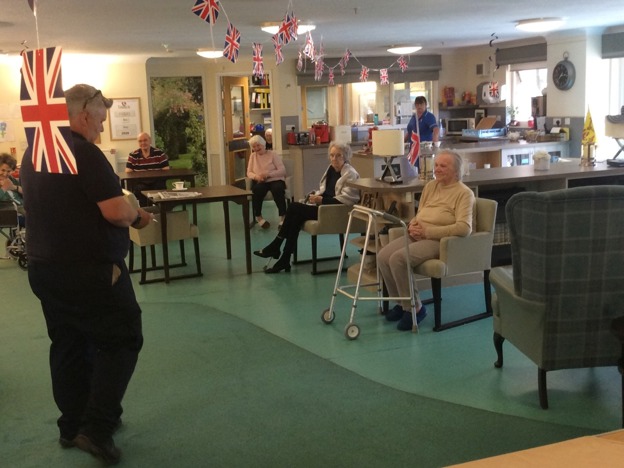 Our residents had a lovely time celebrating VE day 2020.  We applied social distancing measures while enjoying poetry read out by staff members, we collectively sang "We'll Meet Again" and enjoyed a Scottish food tasting menu.  There were a few tears during the singing but they were tears of solidarity and the atmosphere was upbeat considering the challenges we are all facing at the moment.
The Girls Brigade and Turnbull High school also sent homemade bunting and posters to decorate residents rooms with.

Resident Helen, was our Queen of Peace something that she had done when she was a little girl back in1945.  Helen loved dressing up with her tiara and specially made Queen of Peace sash.  Helen very much enjoyed reading out a poem about peace and love and was tickled by the reception she got from her fellow residents and staff.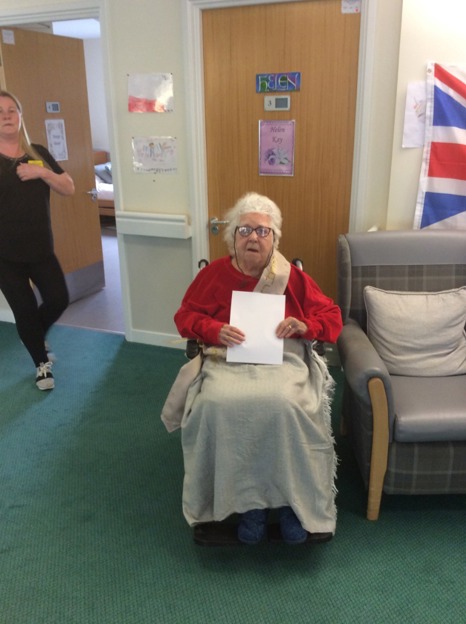 Comments