Pen Pals
Posted by Lillyburn Care Home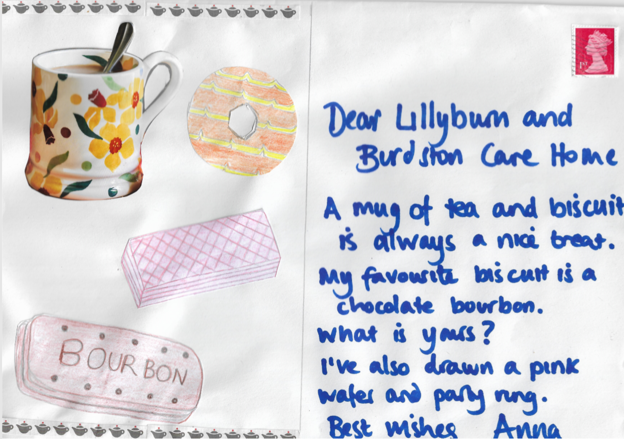 We recently signed up to NAPA Arts in Care Homes Only Connect project, linking up care homes with pen pal partners. So far, we have received post cards and emails from 2 lovely ladies who have been identified as our pen pals. Our residents are excited about making new friendships and hearing all about how others are coping with lockdown and isolation.

Resident Margo A was keen to keep involved with the project and has been enjoying hearing all about her new pen pals and sending a reply.

Marie Galligan said "we are delighted to take part in the project, it gives our residents something else to focus on at present".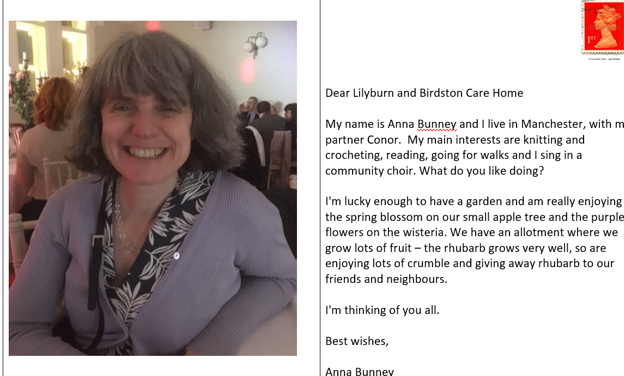 Comments