Dining Al Fresco
Posted by Lillyburn Care Home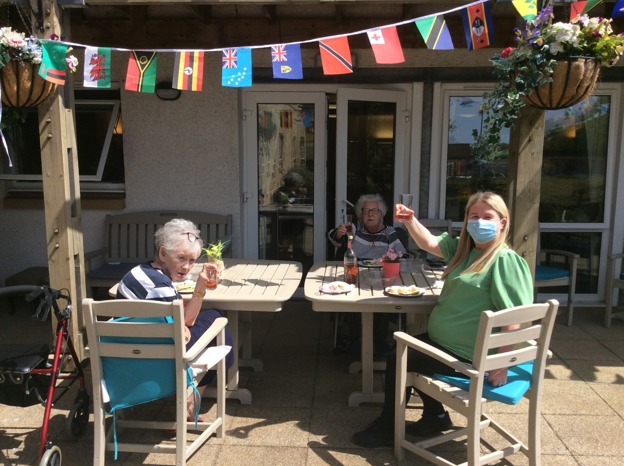 At the request of two of our ladies, we dined al fresco today. The day before we had chatted about Marks and Spencers and how they loved to shop for some tasty treats such as prawn cocktail, smoked salmon and crusty bread. As a special surprise we purchased the prawn cocktail etc, set up a table in the garden and enjoyed a physically distanced lunch in the beautiful sunshine. Our head chef had made some delicious cakes enjoy with tea afterwards.
Resident Helen commented 'what a lovely surprise, I feel just like a VIP'. Resident Kristen said 'I miss having lunch with my friends so this has really cheered me up'.

Marie Galligan commented 'In the current circumstances, it was lovely to take some time out and enjoy a special treat together.  We always endeavour to meet any of our residents' requests which made today even more special'.
Comments