STV Films Silent Disco
Posted by Birdston Day Care Centre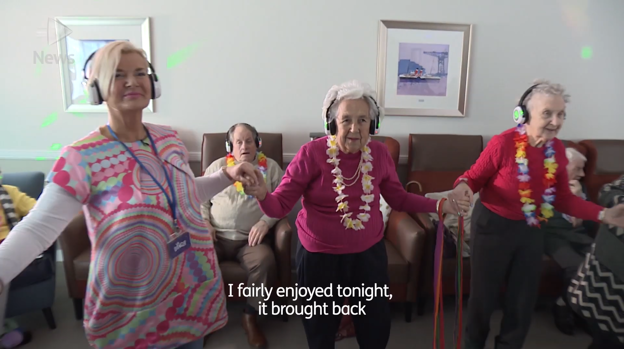 We had the pleasure of welcoming the STV News team along to Birdston Day Care, who filmed our 'Silent Disco' in partnership with Gillian at "Ya Dancer" Silent Discos. The event was part of a news feature shown on STV News.
A 'Silent Disco' is an event where participants dance to music listened to on wireless headphones instead of a speaker. Those without the headphones hear no music, which can give the effect of a room full of people dancing to no sound!!
The disco was a genuine delight to not just our service users but also for staff who enjoyed a wee dance with those taking part.
You can view the news feature of the silent disco here: https://news.stv.tv/west-central/silent-disco-sparks-memories-for-pensioners-with-dementia
We wish to thank Gillian and the STV News team for coming along and meeting our Service Users and staff at Birdston Day Care.
Comments