Keen Dancers Take Part In Silent Disco
Posted by Stanely Park Care Home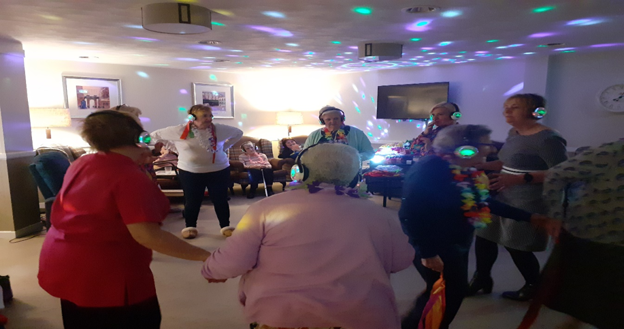 Residents at Stanely Park are always looking for an opportunity to dance and our silent disco had everyone tapping their feet and singing along.
A silent disco is an event where people dance to music listened to on headphones. This allows our residents to feel and enjoy music and have a dance whilst the care home still remains quiet and peaceful.
Silent discos have proven to be hit throughout Pacific Care. Our Day Care service was recently included in a feature on STV covering the benefits of silent discos for the elderly.
There was plenty of singing, so anybody not participating could hear a cacophony of different voices, not all in tune!
Resident Jean McKellar did not enjoy it the first time round. However on her second attempt, she thoroughly loved the experience and said that it was the best afternoon she had spent for a wee while.
Home manager Sue Kedley said 'it was such a good afternoon and the responses from all our residents, even those with communication difficulties, had made us look at purchasing the equipment from our fundraising efforts throughout the year.'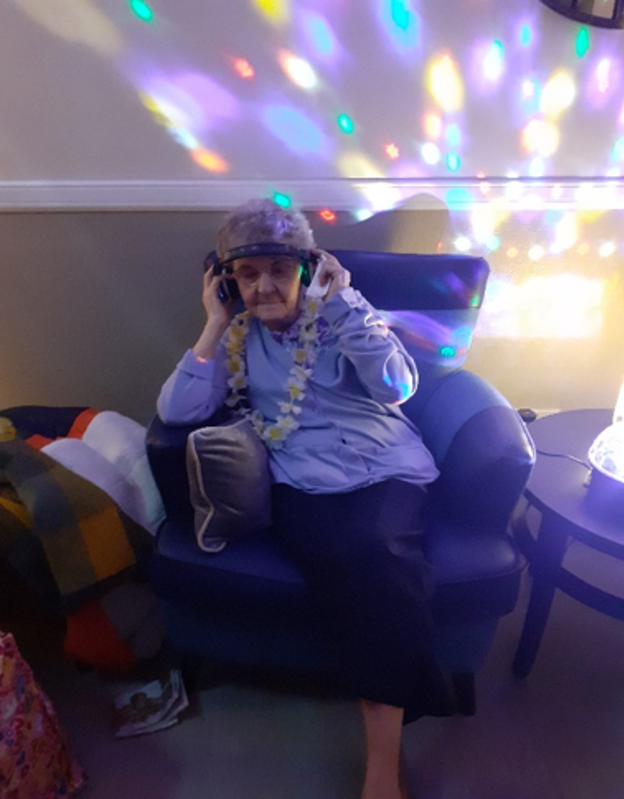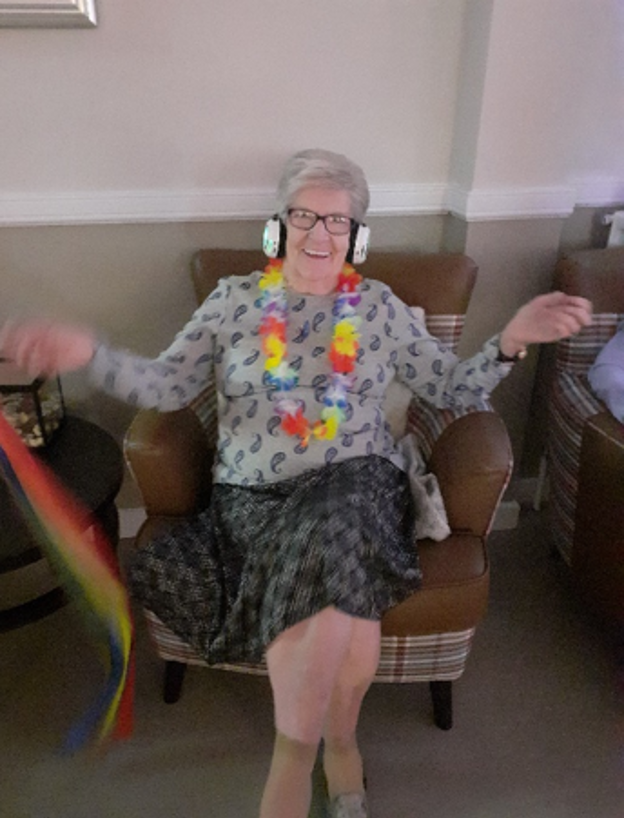 Comments