'A Blether oot the Windae' Musical
Posted by Birdston Day Care Centre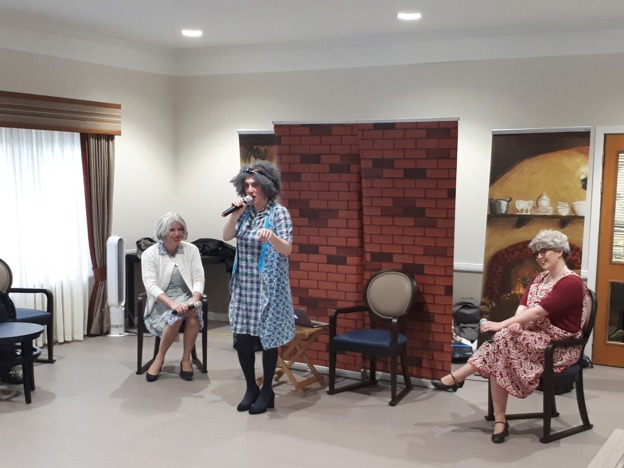 We sat back and enjoyed a wonderful performance of the play 'A Blether oot the Windae'.
A common sight at Day Care, Geez a Break Productions who performed their musical are favourites at the centre and never fail to make service users giggle. The play was fully written and performed by themselves.

The play is about a Glasgow family in the 1940s dealing with the pressures of life, family,
work and the issues brought on by conflict during World War II.

The performers, actors and singers were excellent and the service users thoroughly
enjoyed the entertainment. We look forward to their next visit.
Comments