Reunited With Cherished Jaguar
Posted by Mosswood Care Home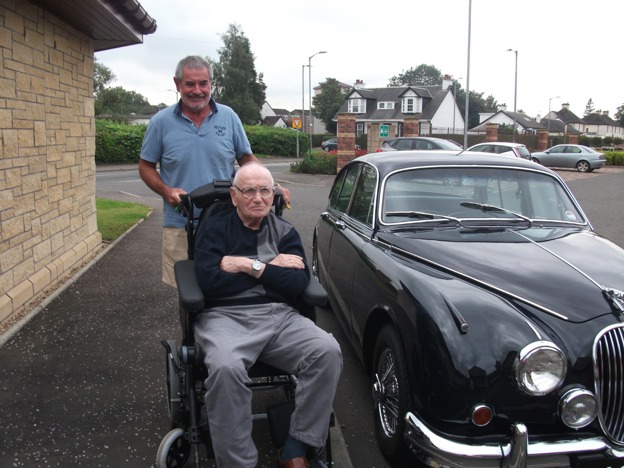 Our resident Robert was pleasantly surprised today to be reunited with the vintage Jaguar that he had bought for his son Craig 45 years ago.

Craig was only 15 years old when his father Robert purchased the Jaguar for him and so Robert drove the car until he came of age. Craig learned to drive in the Jaguar and has taken great care of the vehicle ever since.
Craig said 'My sons won't drive it in case anything happens to it, it's never out in the rain and has always been taken care of.'
A few of our car loving staff went outside to see the car and take photos, many complimented both Robert and Craig on how beautiful the car is.
We are sure the car brought back a lifetime of fond and happy memories for Robert.
Comments