Doon The Water Musical
Posted by Birdston Day Care Centre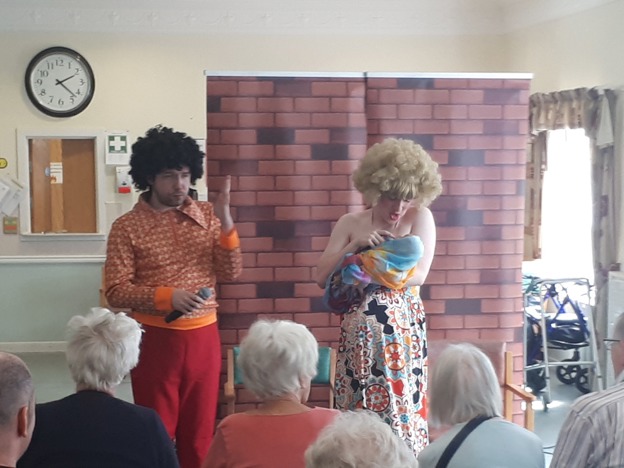 We were joined on Thursday 8th of August by our friends from "Geez a Break" Productions, who performed their original play and musical "Doon the Water" for us.
The play is about a Glasgow family heading off "Doon the Water" for their annual summer holidays in Millport during the Glasgow Fair fortnight, an experience many of our service users would have enjoyed themselves in days gone by.
Our service users also enjoyed a light refreshment from the bar during the show and during the half time interval they enjoyed a cup of tea or coffee with biscuits and cake.
The day was very special for service user George Camps who celebrated his 79th birthday amongst friends at Day Care.
The performers were excellent, and the audience clearly enjoyed the entertainment. There was both laughs and tears at the same time, with many stirring memories from years gone by.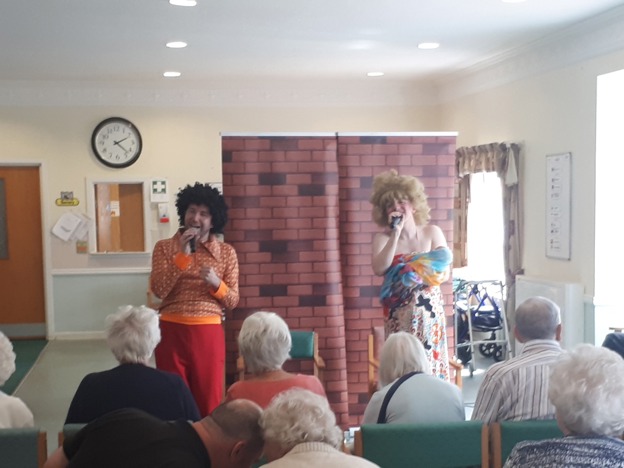 Comments