A Warm Welcome For Therapet Indy
Posted by Mosswood Care Home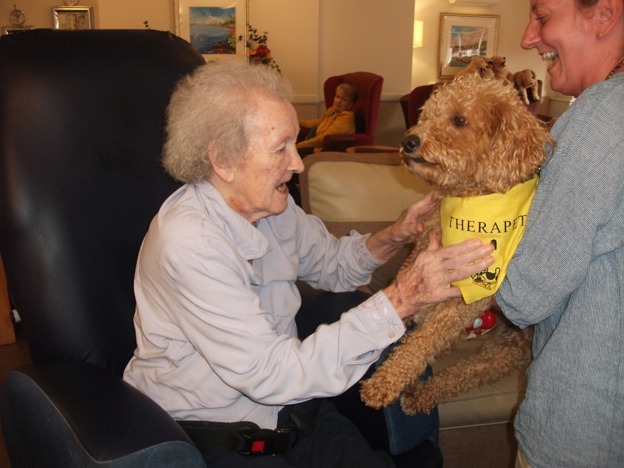 It was a true delight to meet Indy, a therapet who was the centre of attention at Mosswood Care Home today.

Indy is no stranger to receiving lots of petting and Mosswood was no exception as she met new friends on her walk through each of our units.
Indy's owner Lynn brought a few treats so that residents could feed her and she was very well-behaved during her visit.
It was clear that Indy had a favourite at the home as she approached one of our new residents and jumped up onto his knee. This was a delight to the resident as we later found out that he had always had dogs in his life.
We look forward to meeting Indy upon her next visit.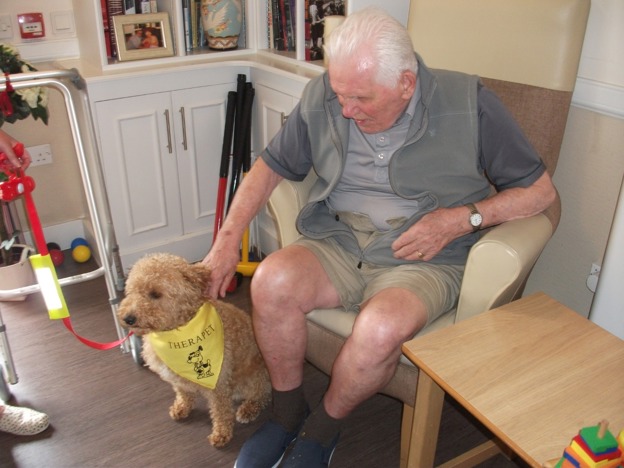 Comments