Football Fans Discuss Treasured Memories
Posted by Stanely Park Care Home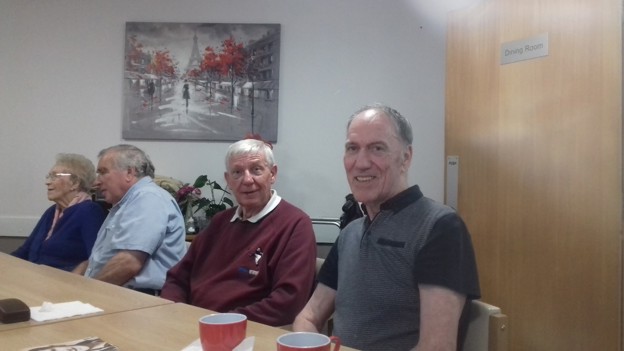 Football fans at Stanely Park Care Home are always excited to hear that their friends from the Alzheimer Scotland's 'Football Memories' group are visiting.

The group consists of football loving residents and visitors Kenny, Bruce, Alan, Jim and Jack meet who on the first Wednesday of every month to recall and discuss their treasured football memories.
You may think that the group is made up of entirely men, however Stanely Park is home to a few female footie fans who love to talk about the game as much as the men do. Some of the ladies fancied footballers back in the day and enjoy looking at the football cards for a bit of eye candy. Betty says 'you can't beat a handsome young man!'
The group covers the usual topics of teams playing at the weekend as well as their favourite games which were played long ago.  A pie and bovril is served for the authentic football experience and Head Chef Karen always makes sure that there is a lovely bit of home baking there too.
Care Home Manager Sue Kedley says 'It's great to bring the community into the home.'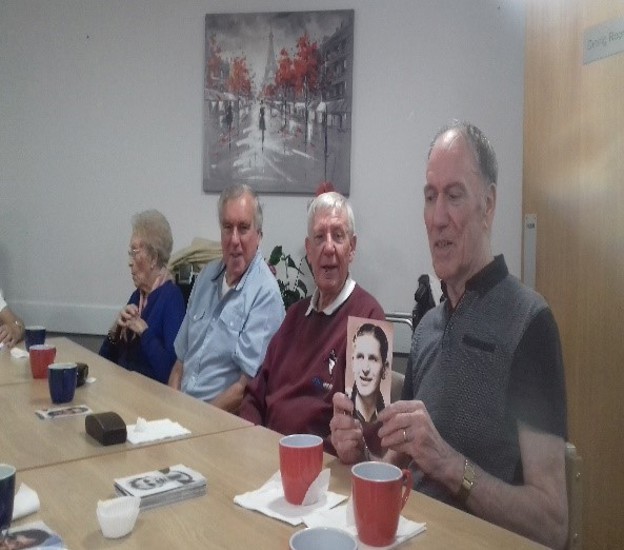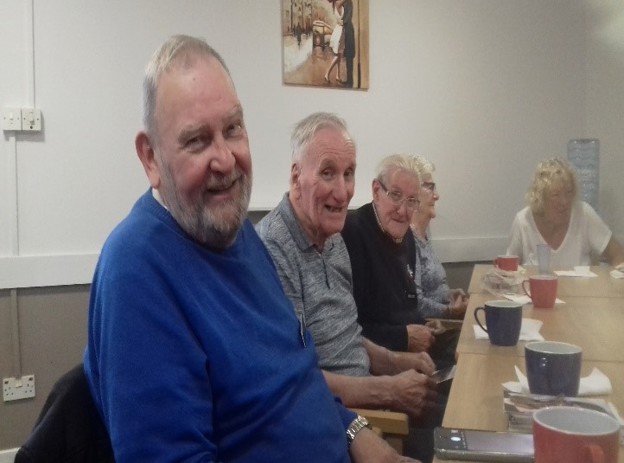 Comments