Dementia Friendly Concert A Hit
Posted by Birdston Day Care Centre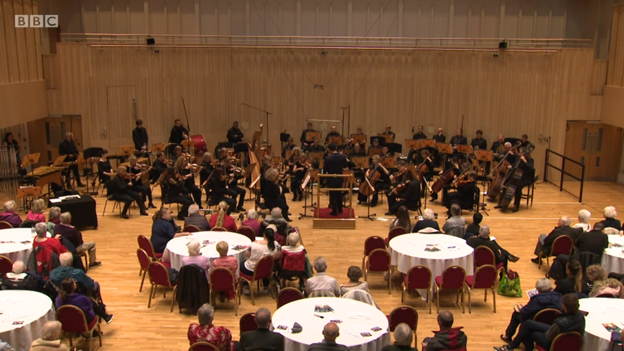 We set out for The Glasgow Royal Concert Hall to take part in a 'dementia friendly' concert ran by the Royal Scottish National Orchestra.
The group consisted of our music lovers from Lillyburn and Birdston Care Homes and our Day Care service.
The concert was held in the afternoon in Glasgow with "lights up" and a shorter programme of specially chosen recognisable music.
You can view a video of the concert here: https://www.bbc.co.uk/news/av/uk-scotland-49694763/dementia-friendly-concert-proves-a-hit
Comments