Charlie Serenades Residents
Posted by Stanely Park Care Home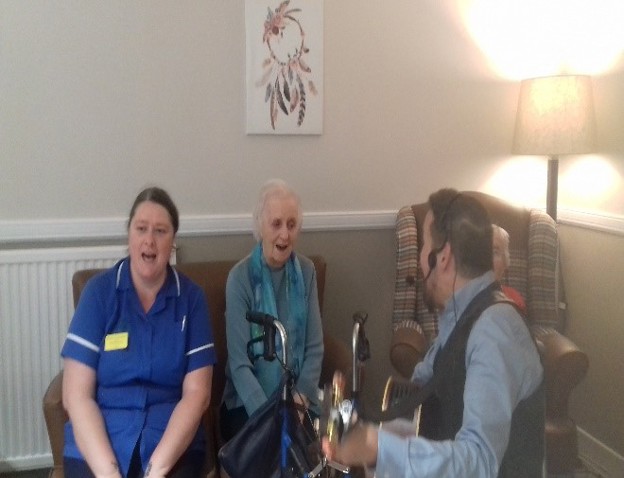 Charlie is one of our residents favourite entertainers at Stanely Park and it's always a delight to hear him sing in front of our fantastic audience of music lovers.
A nice bottle of wine was opened for the occasion and everyone had a great laugh as they sang and danced.

Resident Donald is a harmonica player and was thrilled to play 'country roads' on his instrument alongside Charlie. Donald's favourite singer is Willie Nelson and so Charlie played him a few of his favourite songs from him.
The night was thoroughly enjoyed by Jean who said she was 'tickled pink' when Charlie serenaded her and said 'I felt like a teenager again!'

Stanely Park's Senior Supervisor Carol said 'I love when our entertainers visit. It brings the home, staff and residents a new lease of life.'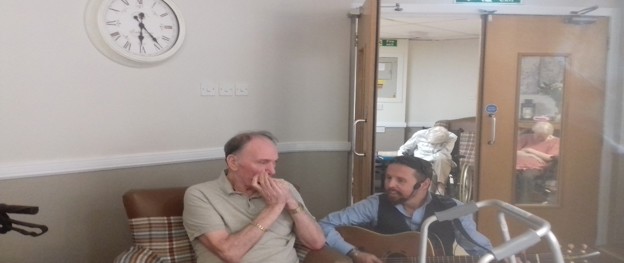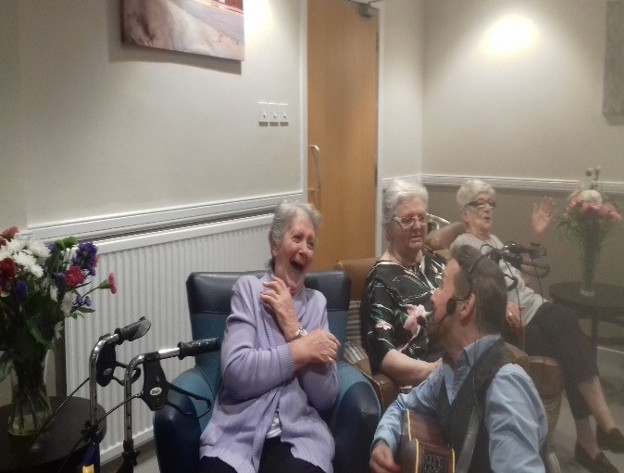 Comments