The Daily Sparkle Makes It's Debut
Posted by Birdston Day Care Centre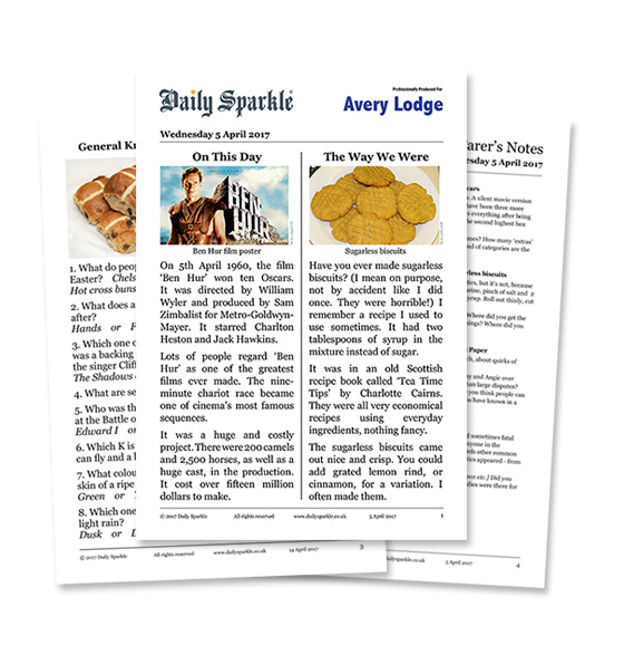 Birdston Day Care has recently introduced 'The Daily Sparkle' to service users over the last few weeks. The Daily Sparkle is a reminiscence newspaper specially developed to provide daily stimulation, interest, enjoyment and fun for older people and people living with dementia.
It is a daily newspaper which is about the world many older people live in, a world which we see as the past, but which is often their experience of reality. The articles trigger memories of times when they often felt happier and helps older people feel good about themselves.
With its short, easy-to-digest articles, older people enjoy sharing their precious memories with others, paving the way to building relationships with staff and other residents.

We are looking forward to see the benefits that The Daily Sparkle will have on our service users.
Comments