Our First Robocat
Posted by Lillyburn Care Home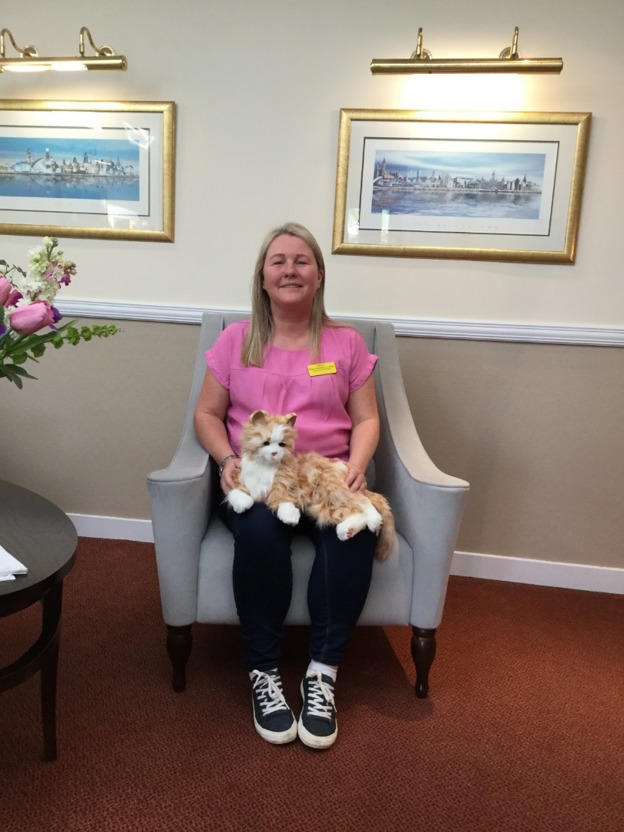 At Pacific Care, we are always trying out innovative ideas in the provision of care. Today we welcomed a new member to our team – a robotic cat!
Robotic animals respond to petting and hugging, much like real cats, without the special need for care or feeding, offering a rich and comforting experience.
Our cat has soft fur, life like meows and soothing purrs.  He even rolls on his back to have his tummy tickled.
The robopet will initially be used during structured one to one sessions within our dementia units.  We are looking forward to seeing the reactions from our residents!
We asked the children from Craighead Nursery to come up with a fitting name for our new friend and they decided on the name 'Fluffy'.
Comments