Intergenerational Project
Posted by Lillyburn Care Home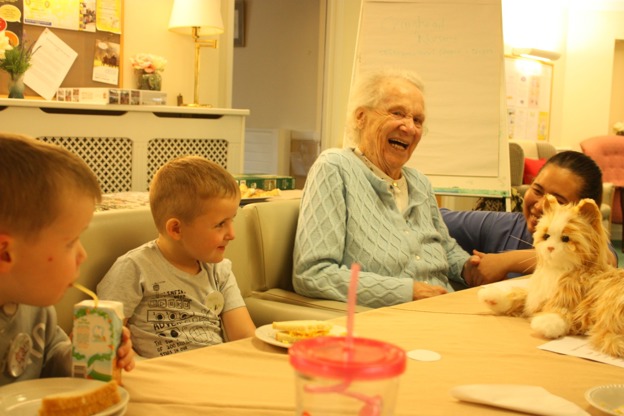 Marie Galligan, Practice Development Co-ordinator recently attended training with intergenerational project 'Generations Working Together'. Marie was so inspired she contacted Craighead Nursery with a view to starting our own project.
Over the years children from local schools have been regular visitors to Lillyburn Care Home and have been involved with various events including National Care Home Open Day, Nutrition and Hydration Week, World Poetry Day and many more.
After an initial planning meeting with the nursery, five children came along with their teacher to spend time with five of our residents and staff.  They spent the afternoon getting to know each other, making name badges and singing some familiar songs they had been practising. Everyone had great fun coming up with a name for our group. We finally decided on calling the intergenerational project the Poppy group.  The group also discussed names for our new 'robopet', which is named 'Fluffy'.

The project was filled with fun and laughter and we are very much looking forward to watch new friendships develop and relationships grow.
Resident Iris said "I forgot how much I enjoy the company of little ones" and Phyliss said "I had such a lovely time; I am really looking forward to getting to know the children over the next few months."
Marie Galligan said 'Our intergenerational project is planned in such a way that interaction between different age groups i.e. infant and elderly, involves a variety of situations at a level that provides close communication, sharing of feelings and ideas; activity in meaningful tasks and most of all fun.'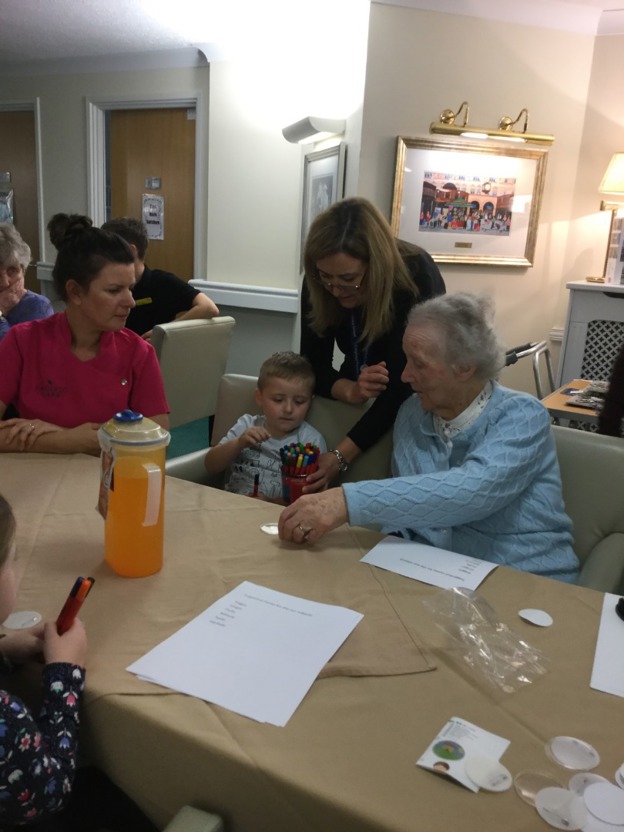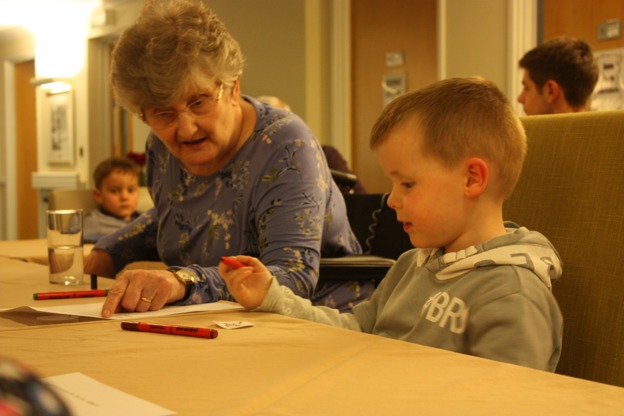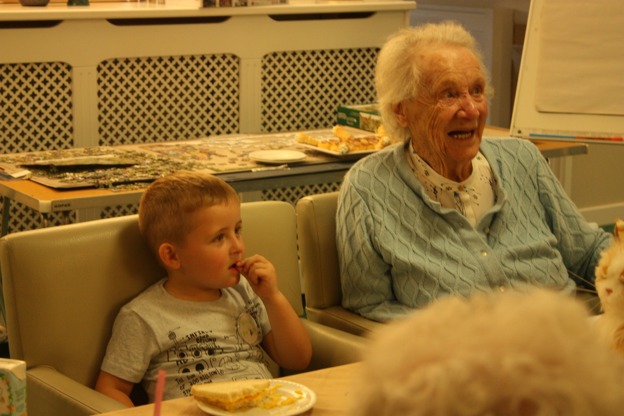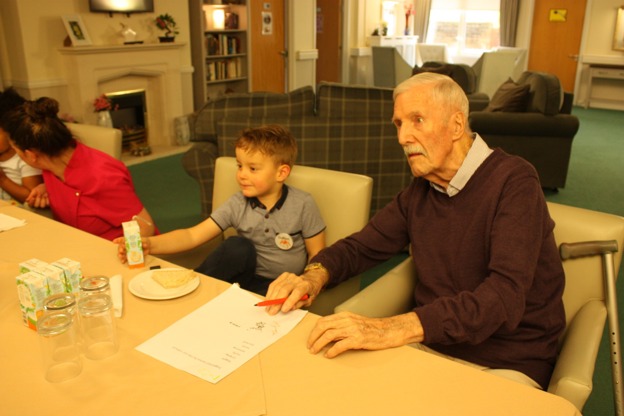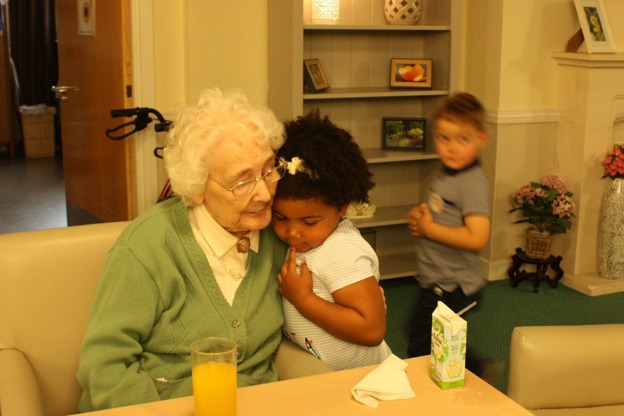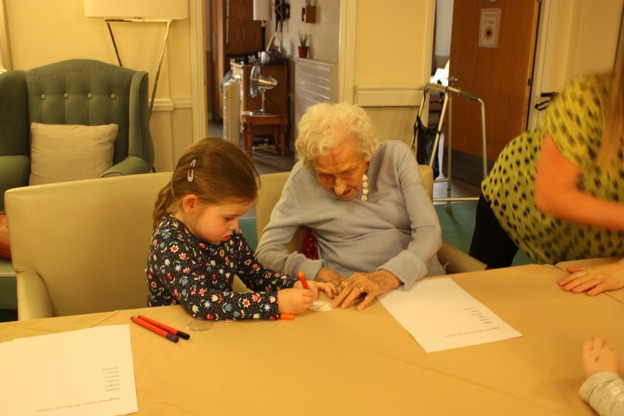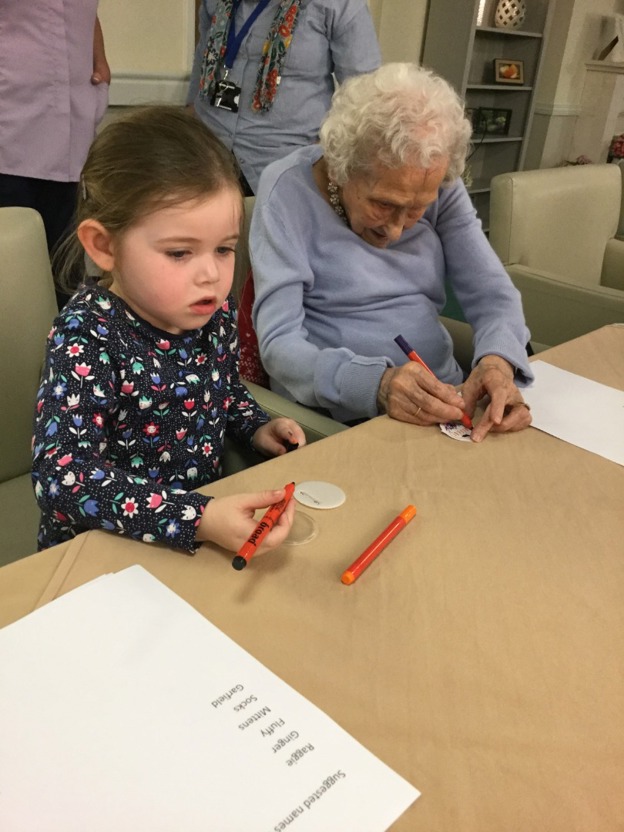 Comments