Bingo with The Princes Trust
Posted by Mosswood Care Home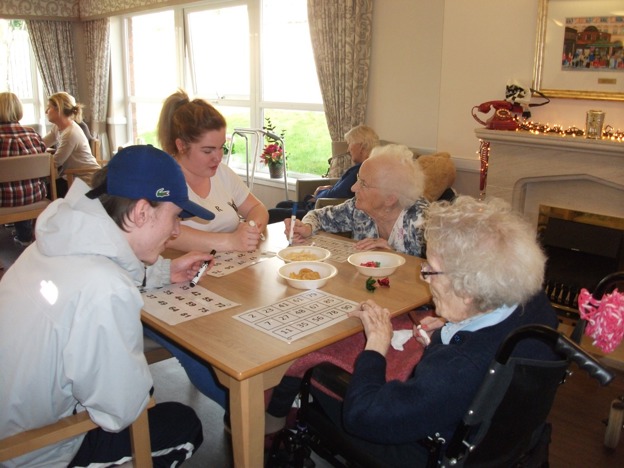 The competitive spirit of Mosswood was high as residents played bingo against a group of young people from the Princes Trust. The afternoon games were held in Gryffe where the participants met their worthy opponents.
It was May's idea to go 'one on one' with the Princes Trust, which they all thought was a marvellous idea. Mary and David were very competitive and shared many fun games together.

In the end, Mosswood were found victorious. The Princes Trust are now looking forward to a rematch and have invited Mosswood to watch their presentation in April when they graduate. Team leader Jackie thanked everyone for attending and she was delighted to see everyone having fun.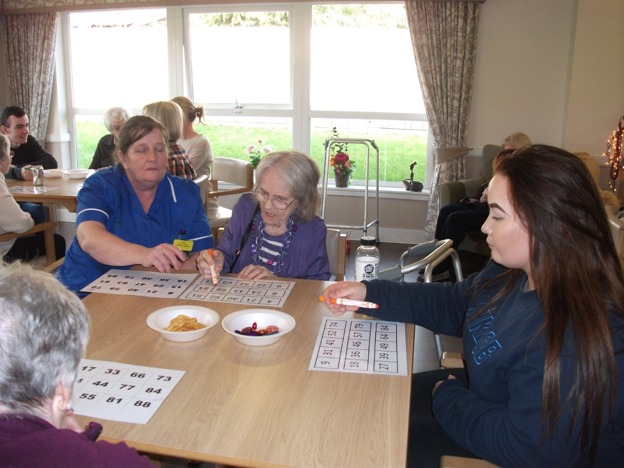 Comments