A Sweet Tooth's Delight
Posted by Stanely Park Care Home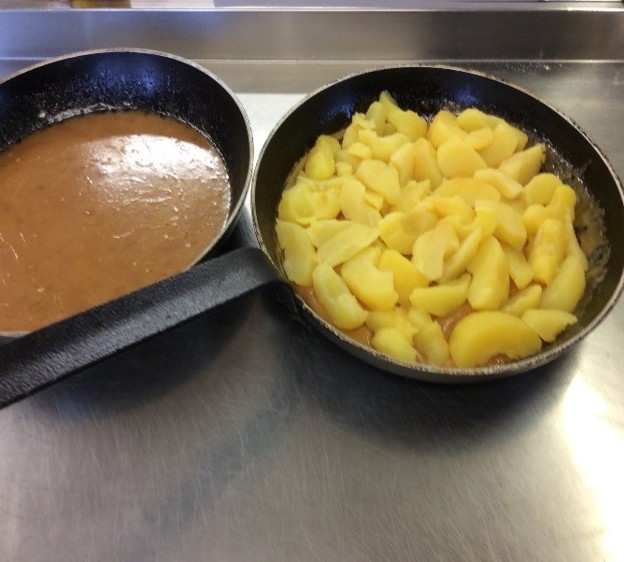 A mouth-watering smell from Chef Karen's kitchen had the entire home's tummy's rumbling today. Chef Karen made a delicious Tarte Tartin for residents and took the time to show a group of eager cooks how to make her masterpiece.
Residents had the chance to taste the Tarte at different stages. The favourite part was being able to try the homemade caramel, which hit the spot for sweet tooth's Flora and Grace. The pair could not wait for dinner and were delighted to enjoy a pre-dinner treat in the form of a wee taster slice of the finished Tarte.
Chef Karen loves to experiment with food and always encourages residents to help out, whether that be helping to make the pastry or simply tasting her creations along with a cup of tea.
Comments