A Day in The Life
Posted by Birdston Day Care Centre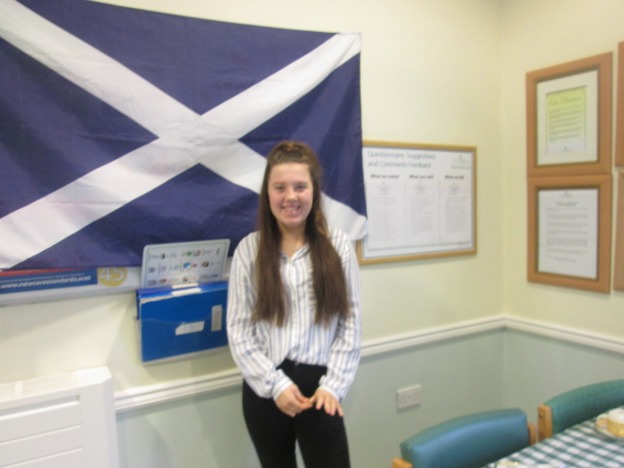 Birdston Day Care were joined by 15-year-old Chelsea Park, a 4th year pupil at Lenzie Academy in Kirkintilloch, who completed her work experience with us.
In the morning, Chelsea took part serving our service users breakfast of toast along with tea or coffee.
Throughout the day, Chelsea assisted staff in delivering activities and games for the service users and took centre stage to hold a quiz in the conservatory. Service users said that it was great to have someone so young helping and assisting with activities.
Chelsea had a good discussion with Manager Teresa Anderson, who explained some of the paperwork, care plans, risk assessment and health and safety procedures at Daycare.
Chelsea excelled in her time at Daycare and service users along with staff were really impressed with her enthusiasm. We hope Chelsea will keep in touch and consider volunteering opportunities at Daycare where she will be made most welcome.
In the meantime, we wish to thank Chelsea for all her hard work, and wish her well with her exams later this year.
Comments