Father's Day At Lillyburn Care Home
Posted by Lillyburn Care Home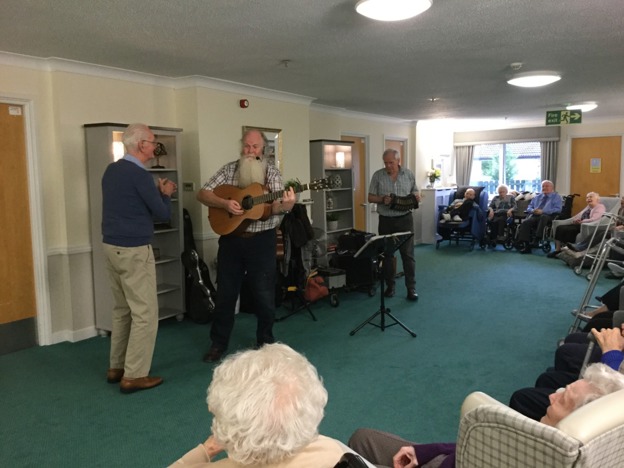 Families and friends were warmly welcomed at Lillyburn today as they paid a visit to wish their loved ones a happy Father's Day.

The fabulous 'On the Wagon' from Music in Hospitals ensured not only the Dad's at Lillyburn but their families and fellow residents celebrated Father's Day with a good old shindig. There was singing, dancing and plenty of smiles and laughter as everybody was entertained.
Resident Dougie particularly enjoyed the music and dancing, his partner Kitty said "The entertainment today was perfect, it feels good to see Dougie enjoying himself, the music makes such a difference". Resident Peter commented "I had a great afternoon, loved the entertainment and hope to see them back again soon".
Marie Galligan said "It is important that we mark these special days in our calendar.  It's great to see residents, relatives and staff coming together to have fun and make new memories".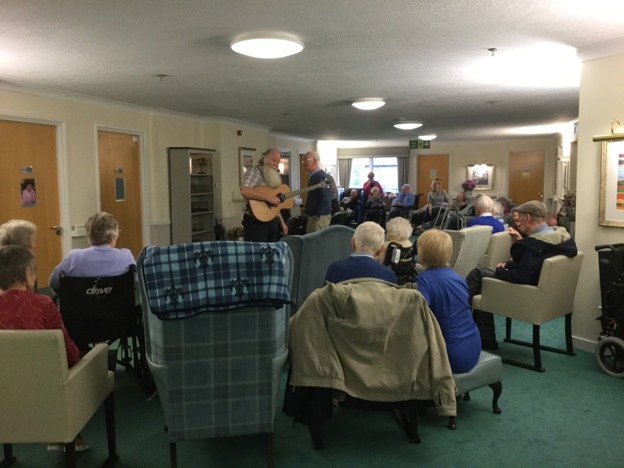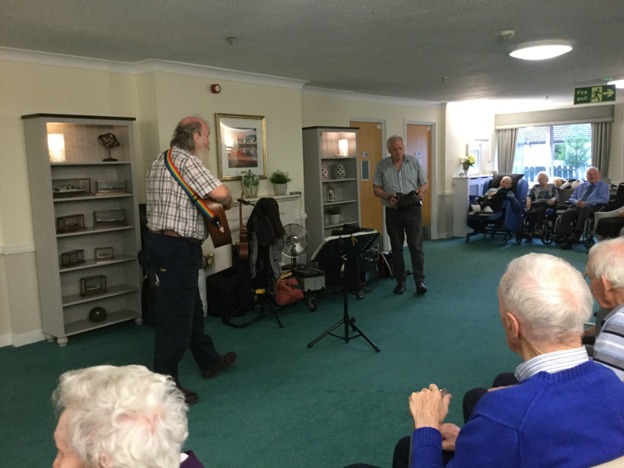 Comments