Care Home Open Day
Posted by Lillyburn Care Home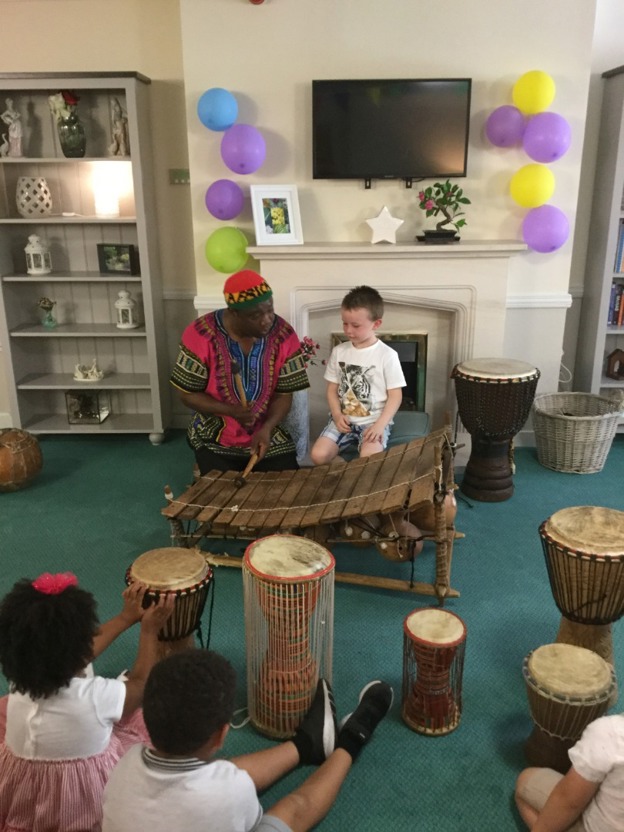 The theme of this year's Care Home Open Day was "celebrating the role of art in care'.  We marked the day by inviting our resident artist, Jamie Marshall, to tailor a creative workshop which included physical and social interactions facilitated through creative activities i.e. colouring, paint manipulation and other tactile activities. The feedback from our residents was very positive and most people involved were able to express themselves creatively and have fun.
In the afternoon residents, relatives, and children from Craighead Nursery and their families joined us for an African drumming session with Chief Chebe. Everyone had the chance to get involved and residents especially enjoyed watching the children enjoying a new experience. Afternoon tea was served afterwards and everyone enjoyed some lovely homemade cakes and a fresh fruit platter.
Marie Galligan said "we operate an open-door policy at Lillyburn however we always celebrate care home open day.  Today was extra special as we were able to share it with the little ones from Craighead Nursery and their families".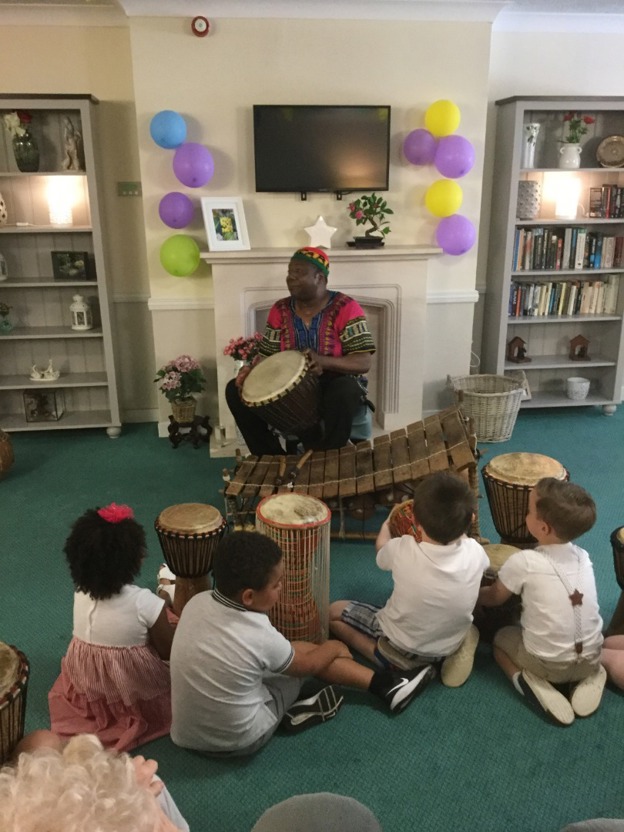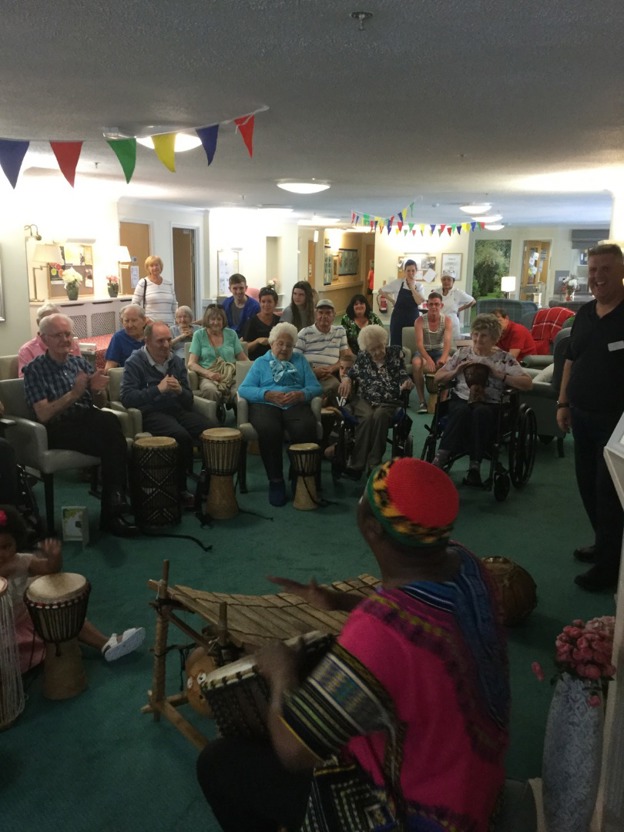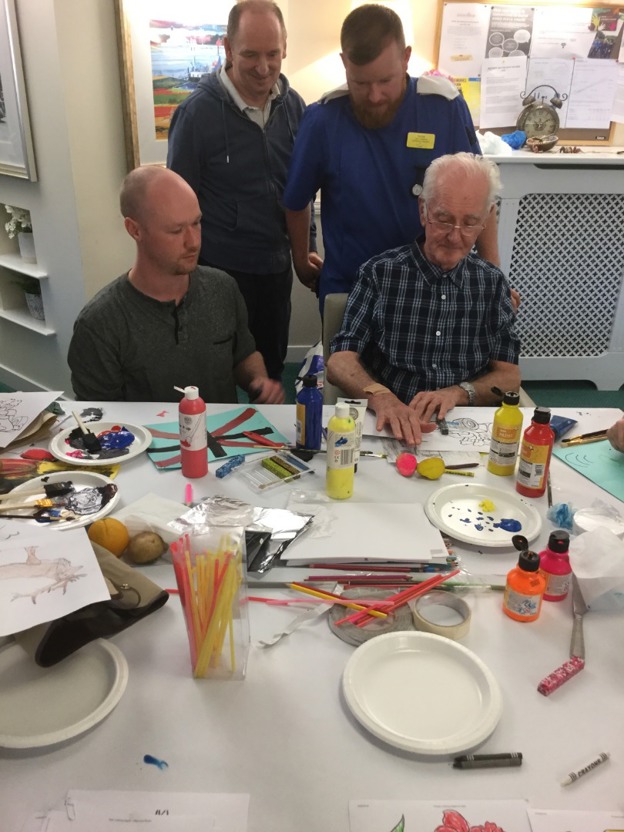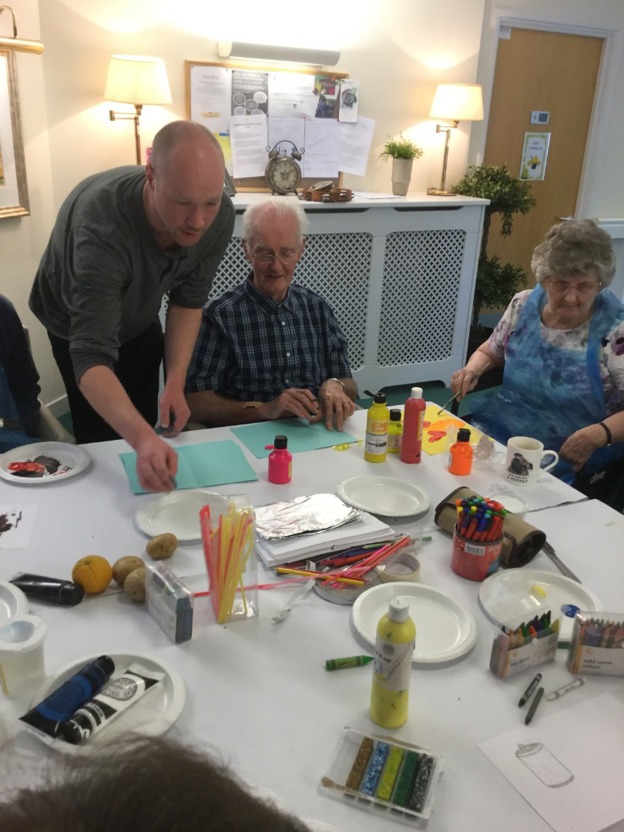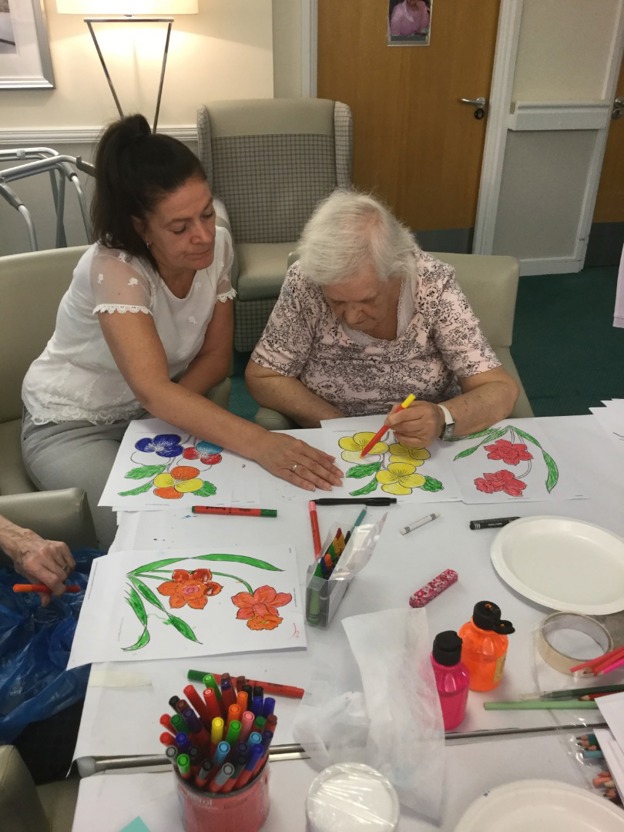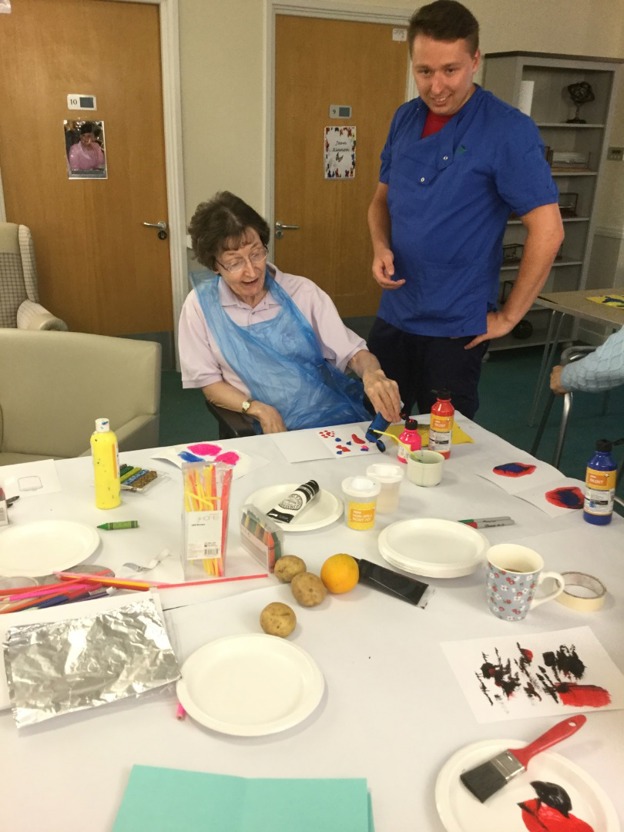 Comments