Silent Disco
Posted by Stanely Park Care Home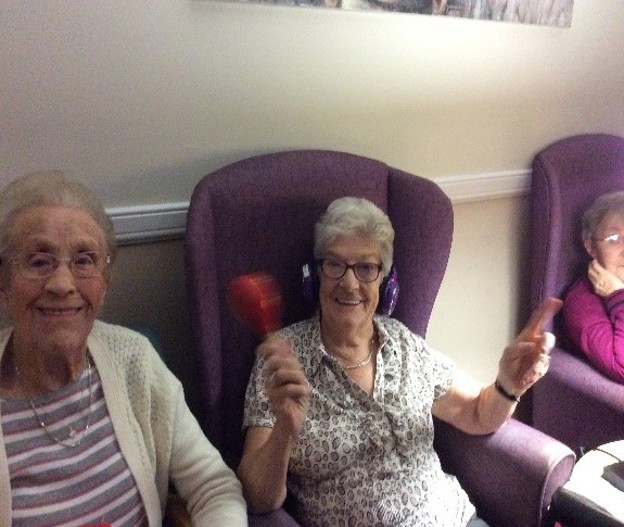 Stanely Park residents were in the party spirit this evening as they enjoyed a silent disco. The silent disco which has become a popular phenomenon at festivals has now found its way to Stanely Park Care Home in Paisley.
The sensory experience enables residents to listen to their favourite songs together whilst using headphones. This keeps the home quiet whilst the group enjoy the music.
The event is now a much-loved pastime at Stanely Park and the familiar songs got everyone on their feet singing and dancing to the music. John loved listening to his favourite tune "The Great Pretender" and loved watching the staff doing the slosh to "Beautiful Sunday".
Watching how much fun everyone was having, Manager Sue Kedley was delighted to be asked up for a wee dance and commented on how much of a great experience it was.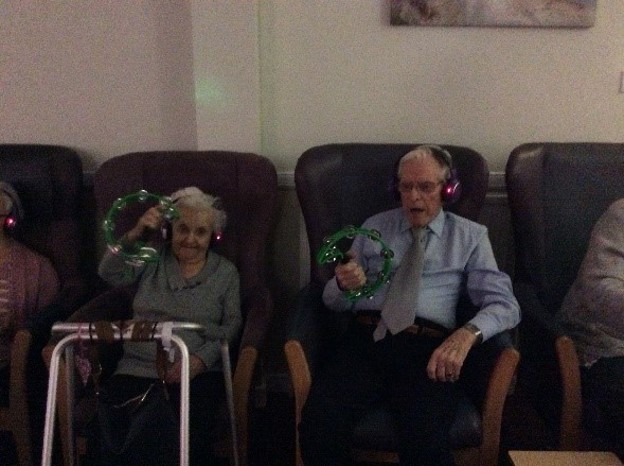 Comments